There has been a worldwide outcry for people to become more environmentally aware, and some places in the world have taken that very seriously. However, it seems the Philippines have gone one step further and done this.
All School Students Have To Plant Ten Trees
If students in the Philippines wish to graduate from their school at any date, whether they're moving up to high school or heading on to college, they need to plant ten trees each time. The initiative was passed on May 15 by the Philippine Congress, in order to raise awareness and combat climate change.
They Want To Promote Responsibility
While climate change is something that has occurred over time, it is also the sort of thing that requires people to stand up and take responsibility for; even if they're not the reason it's happening. Congressman Gary Alejano from the Philippines wants to promote individual generations taking responsibility for the world they live in, and this is one of the ways he wants to do it.
The Numbers Work Out
Alejano believes that young people have the right to a healthy environment, but he also feels it's a positive step to get them involved in creating that reality. Sources claim that the initiative should help 175 million trees grow, and if only 10% of all the trees planted actually continued to grow and survived, then that is still 525 million trees in one generation.
Does It Work?
In theory, anything like this could work, and the more people get involved, the more successful initiatives like this will be. What's unique is that it's a government initiative and a condition to young people actually graduating and moving on.
This kind of thing also teaches young people about the world around them, preparing them for the future.
What Happened To Your Favorite Bond Girls?
The success of the James Bond franchise is due in large part to the iconic women who came to be known as "Bond girls." We've recently discovered what these beautiful, mysterious, and intriguing women are up to these days. Some of their stories might surprise you.
Claudine Auger – Domino
Claudine Auger is a French actress and former Miss France Monde. While on holiday in Nassau, writer-producer Kevin McClory spotted her and suggested she audition for his new film, Thunderball. She took his advice and ended up with the part of Domino, which was originally written for an Italian actress. Because Auger impressed the producers so much, they adjusted to part to fit a French woman. Despite her efforts to perfect her English, her voice was eventually dubbed over by Nikki van der Zyl.
Claudine Auger – Now
Claudine Auger's performance in Thunderball was the start of a long successful career in European film. Unfortunately, she never really broke through the US industry again following her time as a Bond girl. Auger has remained close with fellow Bond-girls, appearing alongside Ursula Andress in the 1968 Italian comedy, Anyone Can Play, and alongside future Bond girls Barbara Bach and Barbara Bouchet in Black Belly of the Tarantula. Her last movie was 1997's The Red and the Black, which featured Bond girl, Carole Bouquet.
Mie Hama – Kissy Suzuki
Before Mie Hama was a Bond girl, she was one of Japan's most popular actresses, appearing in over 60 movies. Hama became famous in Western cinema when she portrayed the Bond girl Kissy Suzuki in 1967's You Only Live Twice. Along with her co-star, Akiko Wakabayashi, Hama was one of the first Asian Bond girls. She was originally meant to play Wakabayashi's character, Aki, but because of Hama's poor English, the two traded roles and her voice was overdubbed by Nikki van der Zyl.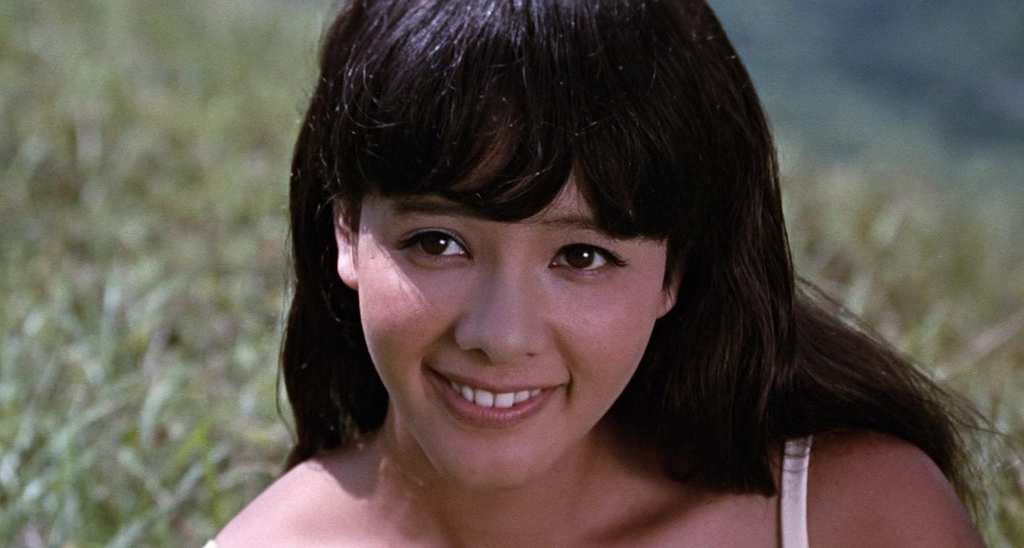 Mie Hama – Now
Following her time as a Bond girl, Mie Hama left acting, telling the New York Times in a 2017 article that she was interested in pursuing a normal life in Japan. Hama is now a dedicated environmentalist and advocate for the preservation of old farms and farming techniques. She is a big supporter of Japan's natural wonders and anything having to do with preserving the environment. Hama is now the author of 14 books, as well as a television and radio host.
Diana Rigg – Tracy Bond
Before becoming the wife of James Bond, Diana Rigg got her big break playing Emma Peel in the 1960's television series The Avengers. Rigg was then cast as Tracy bond in the 1969 Bond film On Her Majesty's Secret Service. While it was originally planned that Rigg's character would remain in the Bond movies for the 1971 film, Diamonds Are Forever, this idea was dropped during the filming of On Her Majesty's Secret Service when George Lazenby chose to step down from playing James Bond.
Diana Rigg – Now
Diana Rigg, now almost 80 years old, has remained busy, landing roles in film, television, and theater since her time as a bond girl in the 1960s. In the past few years, she is most recognizable from her role as the noble Olenna Tyrell on the popular HBO series, Game of Thrones. In addition, Rigg has recently appeared in an episode of Dr. Who, as well as the Broadway production of My Fair Lady. Throughout her career, she has been an outspoken critic of feminism.
Shirley Eaton – Jill Masterson
Shirley Eaton is an English actress who was popular in British film throughout the 1950s and 1960s. In 1964, Eaton became the Bond girl Jill Masterson in the film Goldfinger. In the film, Jill Masterson dies of skin suffocation after being covered from head to toe in gold paint. The gold lifeless body of Jill Masterson became one of the most striking shots from the entire Bond series. The iconic image was even featured on the cover of Life magazine in 1964.
Shirley Eaton – Now
Following her character's bizarre death in Goldfinger, rumors emerged that Shirley Eaton had actually died during filming. Eaton appeared in a 2003 episode of Myth Busters to dispel the urban myth. Shirley made a few more films in the late 1960s before retiring to spend more time with family in 1969. In a 1999 interview with Starlog magazine, she supported her own decision to leave acting by saying, "A career is a career, but you're a mother until you die."
Maud Adams – Andrea Anders/Octop*ssy
Former Swedish supermodel Maud Adams was so great at beeing a Bond girl that she was actually cast twice and appeared in a total of three Bond films. First, she was Andrea Anders in 1974's The Man With The Golden Gun. Critics applauded her performance as "tough but haunted." Almost a decade later, she returned to play the exotic and mysterious lead title character in 1983's Octop*ssy. Adams also made an uncredited appearance as an extra in 1985's A View To Kill.
Maud Adams – Now
In the 1990's, Maud Adams hosted a Swedish TV show called Kafe Lulea and was also featured in a guest role on the Swedish soap opera Vita Iogner. While she has not seen the screen in a Bond movie since the 1980's, Maud Adams has remained close to the Bond producers and frequently attends premieres and other Bond-related events. In 2000, Adams guest-starred on an episode of That '70s Show alongside three other former Bond girls- Tanya Roberts, Kristina Wayborn, and Barbara Carrera.
Grace Jones – May Day
Before Grace Jones was a Bond girl, she was a well-established model in New York City. In the late 1970s, Jones started making electronic music. While her music never caught on in the US, she made a lasting impact in Europe, where she still tours today. Her acting career began with some appearances in low-budget films before her first mainstream role in 1984's Conan the Destroyer. A year later she became May Day, the henchwoman with superhuman strength, in A View to a Kill.
Grace Jones – Now
After portraying May Day in Roger Moore's final James Bond film, Grace Jones continued to act, model, and make music. She has appeared in Vamp, Boomerang, Wolf Girl, and numerous documentaries. Her unique androgynous style has inspired countless popular artists including Annie Lennox, Lady Gaga, and Rihanna. In 1998, Jones was featured in promotional spots during a James Bond marathon on the USA Network. She appeared between movies or before commercial breaks as a laughing flight attendant on an out-of-control flight.
Martine Beswick – Zora/Paula Caplan
Martine Beswick is an English actress and model born in Jamaica. Her first big role was in the 1963 James Bond film From Russia with Love, playing the feisty gypsy girl Zora. Her portrayal of Zora is most recognizable for the infamous "catfight" scene with her rival and fellow Bond girl Aliza Gur. While this scene is certainly memorable to bond fans, apparently her name might not be, considering her name was misspelled as "Martin Beswick" in the opening title sequence.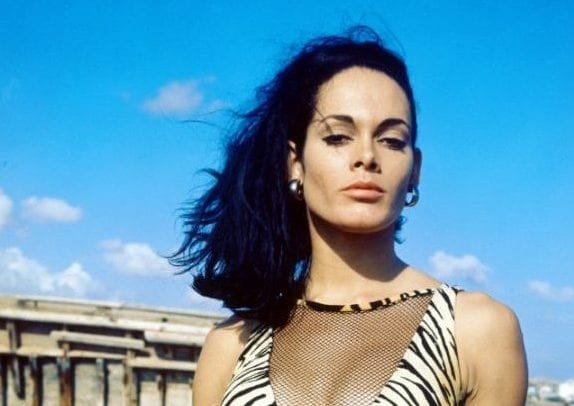 Martine Beswick – Now
In 1965, Martine Beswick returned to the Bond series as Paula Caplan in Thunderball. She had been away from the Caribbean for so long that she actually needed to sunbathe every day for two weeks leading up to filming in order to look like a local. In the 1966's One Million Years B.C. Beswick engaged in yet another on-screen catfight. She has been in movies and television sparingly through the 1990s, most recently appearing in the 2009 film, Avatar.
Catherine Schell – Nancy
Hungarian-born actress Catherine Schell started her acting career in a 1964 German film called Lana: Queen of the Amazon. Schell then spent some time on a German television show and in the late 1960s, appeared in two British films, Amsterdam Affair, and Moon Zero Two. She was then cast as Nancy in 1969's On Her Majesty's Secret Service. She portrayed a Hungarian henchwoman and patient at Ernst Stavro Bloveld's allergy-research institute in the Swiss Alps trying to overcome a potato allergy.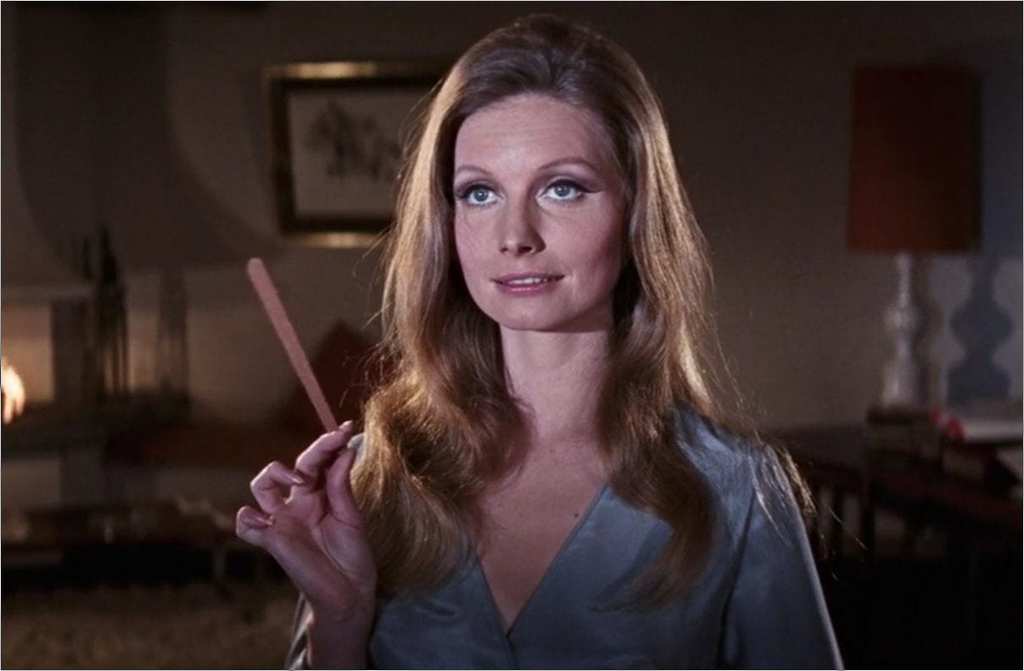 Catherine Schell – Now
Following her time as Nancy, Catherine Schell would go on to spend most of the remainder of her career on British television, appearing in over 47 series through the course of nearly 30 years. Her most memorable performances came in the mid-1970s as Lady Claudine Lytton in the film The Return of the Pink Panther, and Maya, an alien in the British sci-fi series, Space: 1999. Schell retired in the mid-1990s and opened a small guesthouse in Bonneval, Haute-Loire, France.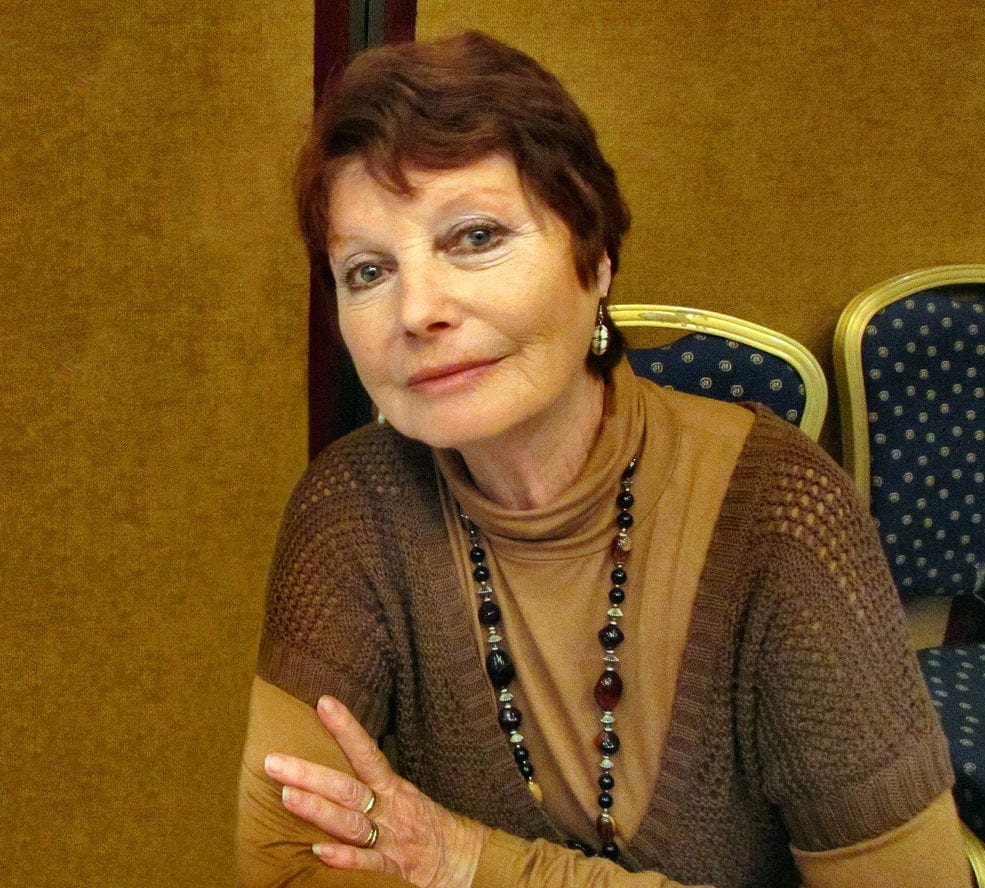 Halle Berry – Jinx Johnson
Before she was a famous actress, Halle Berry competed in beauty contests, finishing runner-up in the 1986 Miss USA contest and winning the 1986 Miss USA World title. Her first feature role came in 1991 in Spike Lee's Jungle Fever. This film opened many doors for the actress, leading to roles in 1994's The Flintstones. 1998's Bulworth, as well as her famous role in the X-Men franchise. In 2002, Berry became the Bond girl Jinx Johnson in Die Another Day.
Halle Berry – Now
In the years following Die Another Die, Halle Berry has been extremely successful but has never taken herself too seriously. In 2005, Berry became the second actor ever to accept a Razzie Award in person, "winning" the title of Worst Actress for her role in Catwoman. She even gave a speech and embraced the humor in her "victory." Through the early 2000s and until today, Berry has remained active in film and television, acting and producing in high-budget movies and television series.
Famke Jannson- Xenia Onatopp
Famke Janssen started her career as a fashion model, working for Yves Saint Laurent, Giorgio Armani, Chanel, and Victoria's Secret. Janssen gave up modeling in the early 1990's to focus on building an acting career. One of her first roles was a part in an episode of 1992's Star Trek: The Next Generation. Janssen's first film role came that same year in the crime drama Fathers & Sons. In 1995, Janssen joined the sisterhood of Bond girls as Xenia Onatopp in GoldenEye.
Famke Jannsen- Now
While Janssen certainly proved herself worth of Bond girl status with her role as Xenia Onatopp, she wouldn't take on the role that defined her career until 2000, when she joined the X-Men franchise as Jean Grey AKA Phoenix. All in all, Janssen has taken part in five different X-Men films including 2013's Wolverine. She even took home a Saturn Award for Best Supporting Actress for 2006's X-Men: The Last Stand. Most recently, Janssen has appeared in The Blacklist, and the Taken trilogy.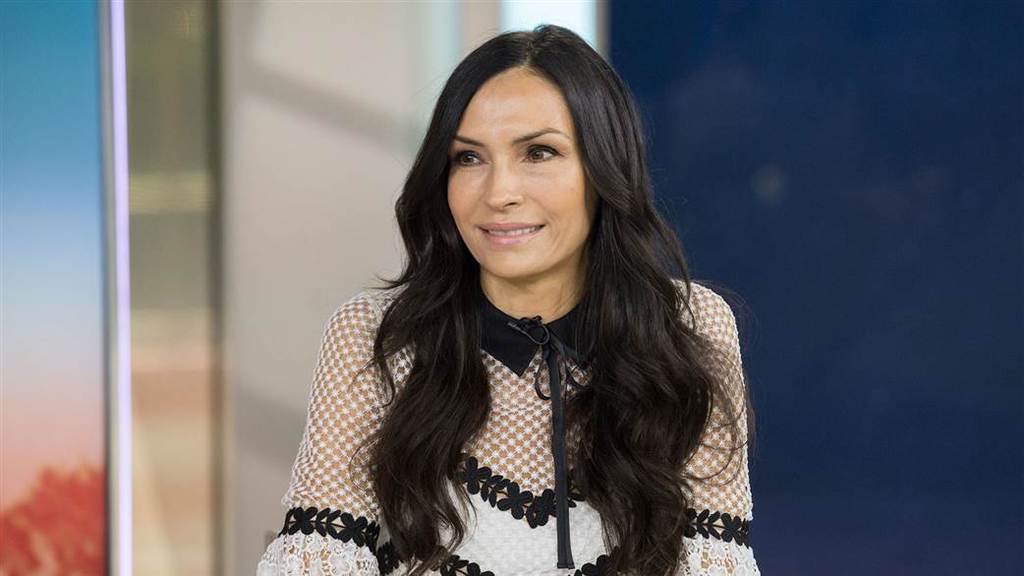 Talisa Soto- Lupe Lamora
Brooklyn native Talisa Soto started her career as a model at the young age of 15 years old. In order to do so, the young Soto traveled to Paris. She's been featured in Vogue, Elle, Mademouselle, Glamour, and Self magazines. She was also featured in ad campaigns for Calvin Klein, Cartierm Clarins, Revlon, Salvatore Ferragamo, Saks Fifth Avenue and Versace. In 1988, upon returning to the United States, Soto began her acting career and was cast as Lupe Lamora in License to Kill.
Talisa Soto- Now
Since her time as a Bond girl, Soto has taken part in over twenty films including Mortal Kombat, Island of the Dead, Pinero, and Ballistic: Ecks vs. Sever. She's appeared in People magazine, the Sports Illustrated Swimsuit Issue, and Maxim and was even featured Marc Anthony's music video for "I Need to Know." Soto married Benjamin Bratt in 2002 and the couple now have two children together. Her most recent role was as Tisha in the 2013 science fiction film Elysium.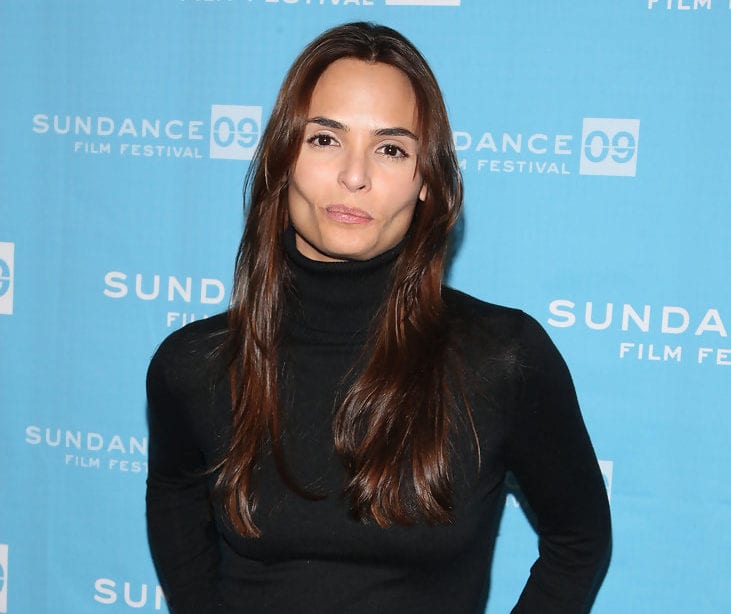 Teri Hatcher- Paris Carver
Back in 1984, Teri Hatcher was an NFL cheerleader for the San Fransisco 49ers. Hatcher's first acting gig came when she was cast on The Love Boat, from 1985 until 1986. For the next three years, she played Penny Parker on MacGyver. Hatcher bounced around television until landing the role of Lois Lane in Lois & Clark: The New Adventures of Superman from 1993 until 1997. She would then transition to film, playing Bond girl Paris Carver in 1997's Tomorrow Never Dies.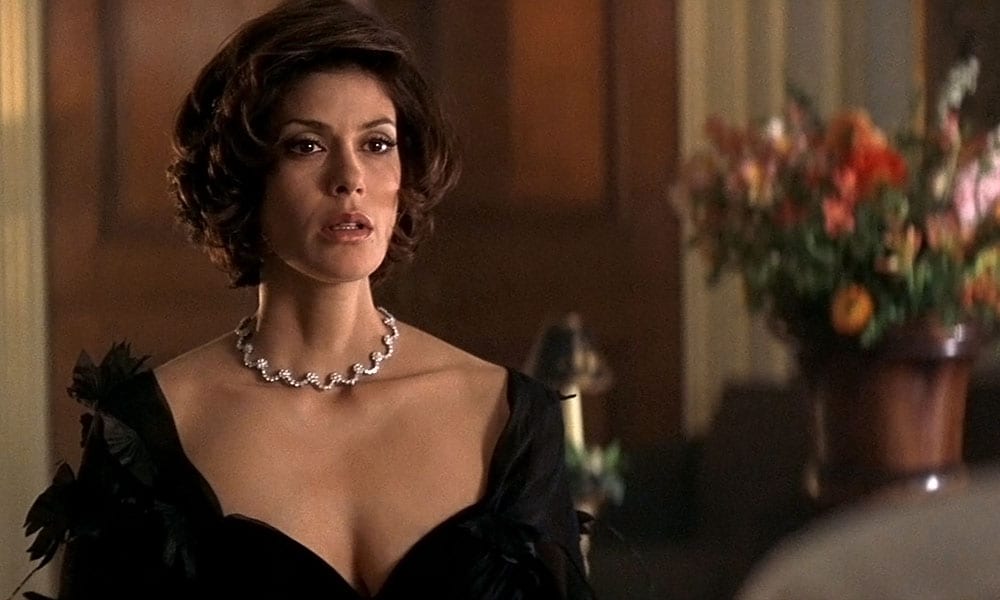 Teri Hatcher- Now
When filming Tomorrow Never Dies, Teri Hatcher was actually three months pregnant with her daughter Emerson Rose. With her best work on television, Hatcher's role as a Bond girl proved to be one of her most successful big screen roles. Since then, Hatcher has appeared in numerous popular television series including Seinfeld, Frasier, Two and a Half Men, and Smallville. Her longest running television role was in Desperate Housewives, which ran from 2004 until 2012. Hatcher played the lead role of Susan Mayer.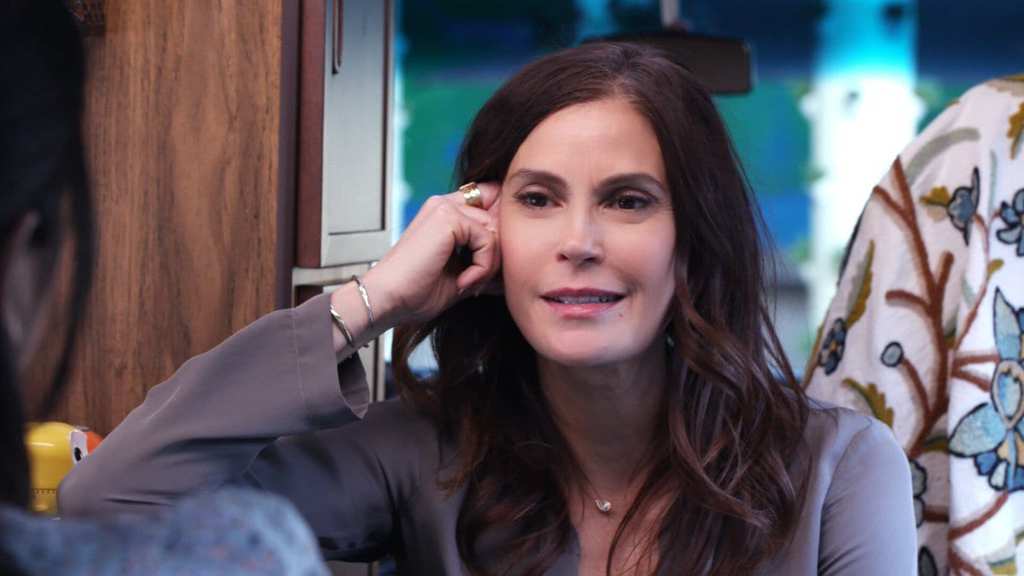 Jill St. John- Tiffany Case
Jill St. John had her first on-screen role when she was just 9 years old in 1949's A Christmas Carol. At 16 years old, she signed a contract with Universal Pictures and had her studio film debut with Summer Love in 1958. She continued acting throughout the 1960's, appearing in films alongside big names like Frank Sinatra, Jerry Lewis, Rod Taylor, and Stephen Boyd. Her most famous role came in 1971, when she was cast as Tiffany Case in Diamonds Are Forever.
Jill St. John- Now
After becoming the first American woman to play a Bond girl, Jill St. John went on to star in the 1972 crime thriller Sitting Target. St. John also took part in a short-lived soap opera on CBS called Emerald Point N.A.S. She has also appeared in guest roles on Magnum P.I., The Love Boat, Hart to Hart, Burke's Law, The Big Valley, Vega$, Dempsey and Makepeace, and Fantasy Island. Most recently, St. John played Mrs. Claus in the made-for-TV movie Northpole.
Maryam D'Abo- Kara Milovy
Maryam D'Abo had her first role in a low-budget science fiction horror film called Xtro in 1982. In the mid 1980's she appeared in films like Until September, Master of the Game, White Nights, Arthur the King. Her first starring role came in the 1987 Bond film The Living Daylights. She portrayed Kara Milovy, a cellist from Czechoslovakia who doubles as a deadly sniper. The innocent and charming Kara Milovy falls head over hears for the dapper and sophisticated James Bond.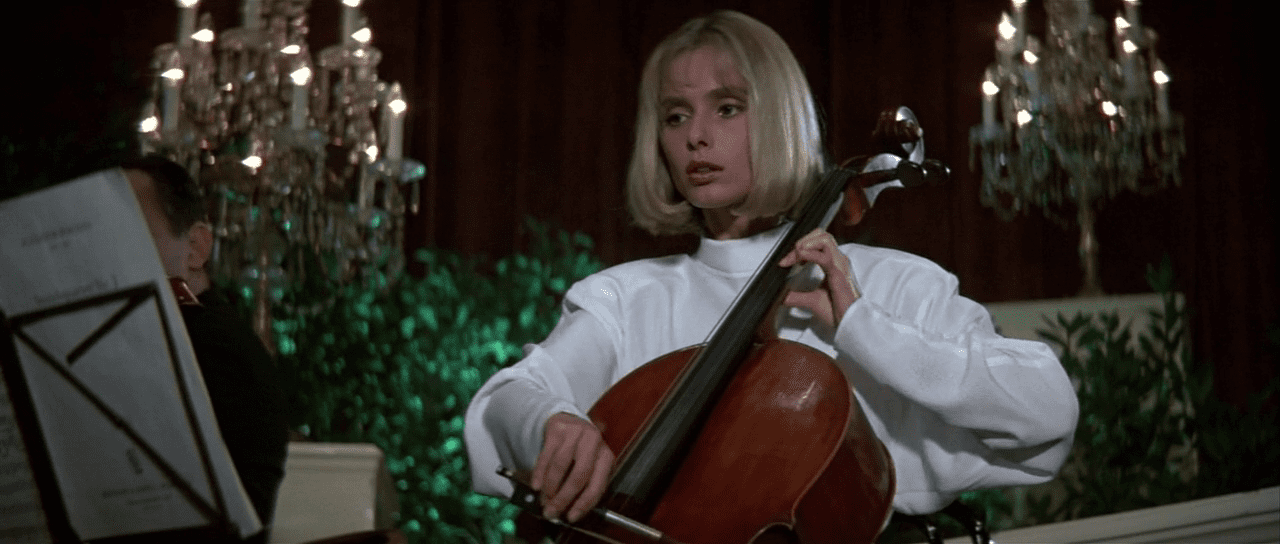 Maryam D'Abo- Now
Following her time as a Bond girl Maryam D'Abo appeared in the Bond-themed Playboy issue and was even featured on the cover. In an interview with People, D'Abo said, "I wouldn't do those pictures now… I've learned a lot since then." She went on to write the book Bond Girls are Forever with John Cork. Today, D'Abo continues to work on TV and film, with notable roles in Tales From the Crypt, Murder, She Wrote, and the 2003 miniseries Helen of Troy.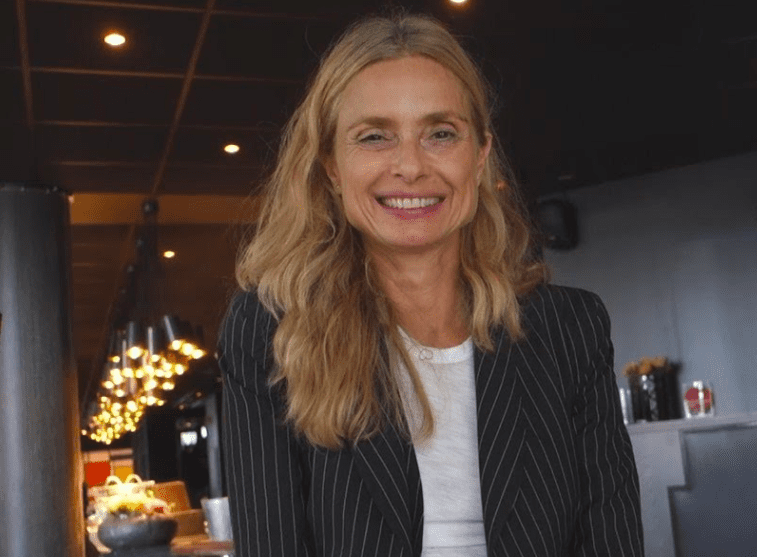 Tanya Roberts – Stacey Sutton
Tanya Roberts was born as Victoria Leigh Blum in 1955. Before she became a Bond girl, Roberts was a TV ad model. She also took part in a number of off-Broadway shows including Picnic and Antigone. Her first role in major motion picture came in 1975's Forced Entry. Roberts also served as Shelley Hack's replacement in the fifth season of Charlie's angels. Prior to being cast as Stacey Sutton in 1985's A View to a Kill, Roberts portrayed Kiri in 1982's Beastmaster.
Tanya Roberts – Now
Tanya Roberts' role as Stacey Sutton didn't receive the greatest of reviews from critics and was even nominated for a Razzie Award. Roberts followed up her Bond performance with several erotic thrillers including 1990's Night Eyes, 1991's Inner Sanctum, and 1993's Sins of Desire. Her most notable role came in 1998, when Roberts joined the cast of That '70s Show as Midge Pinciotti. She stayed on the show until 2001, when she left as a result of her husband's terminal illness.
Carole Bouquet – Melina Havelock
French actress and model Carole Bouquet began her career with numerous mainstream European motion pictures including La famille Cigale, That Obscure Object of Desire, Les rebelles, The Persian Lamb Coat, Buffet froid, L'Œil de la nuit, and Blank Generation. In 1981, Bouquet was able to break into American cinema with her role as Bond girl Melina Havelock in For Your Eyes Only. Following the murder of her parents, Bouquet's character of Havelock seeks revenge with the help of James Bond.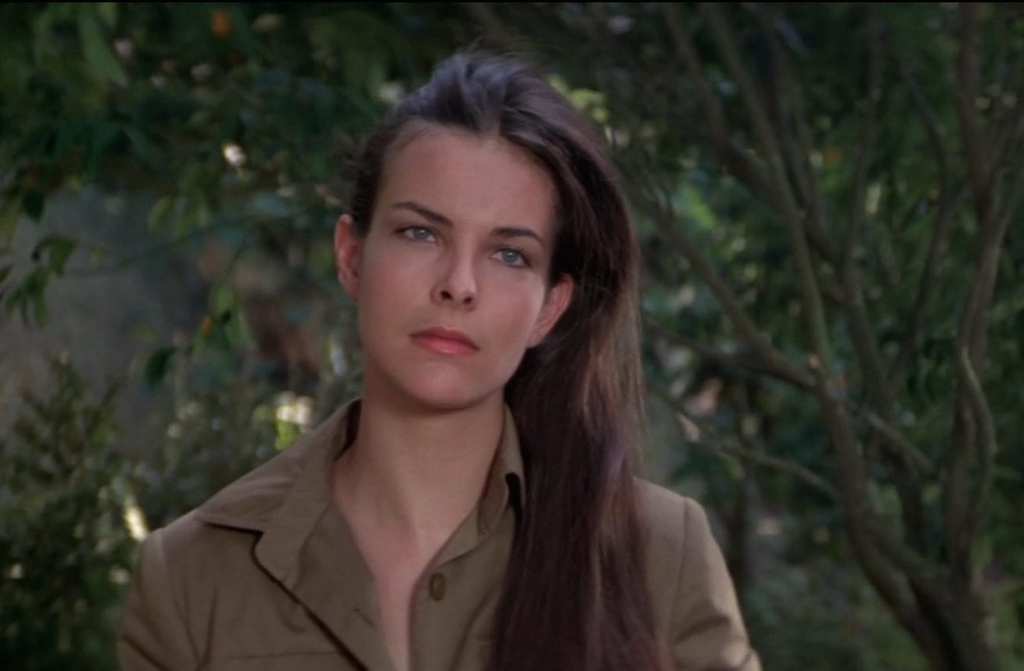 Carole Bouquet – Now
Following her portrayal of Melina Havelock in For Your Eyes Only, Carole Bouquet returned to European film, starring in films such as 1981's Day of the Idiots, 1982's Bingo Bongo, and 1983's Dagger Eyes. While most of her work since the 1980's has been overseas, Bouquet appeared in the American television series Sex and the City in 2004. Bouquet has also taken part in a total of seven major French theatre productions with her most recent appearance in 2015's Home.
Izabella Scorupco – Natalya Fyodorovna Simonova
Izabella Scorupco came onto the scene as a model in the late 1980s and appeared on the cover of Vogue. She then made her film debut in the 1988 Swedish film Ingen kan älska som vi. During the 1990s, Scorupco had a successful short-lived stint as a pop singer. Despite her brief singing career, Scorupco's 1991 album IZA was certified gold in Sweden. After a few more roles in Swedish film and television, Scorupco was cast as Natalya Simonova in 1995's GoldenEye.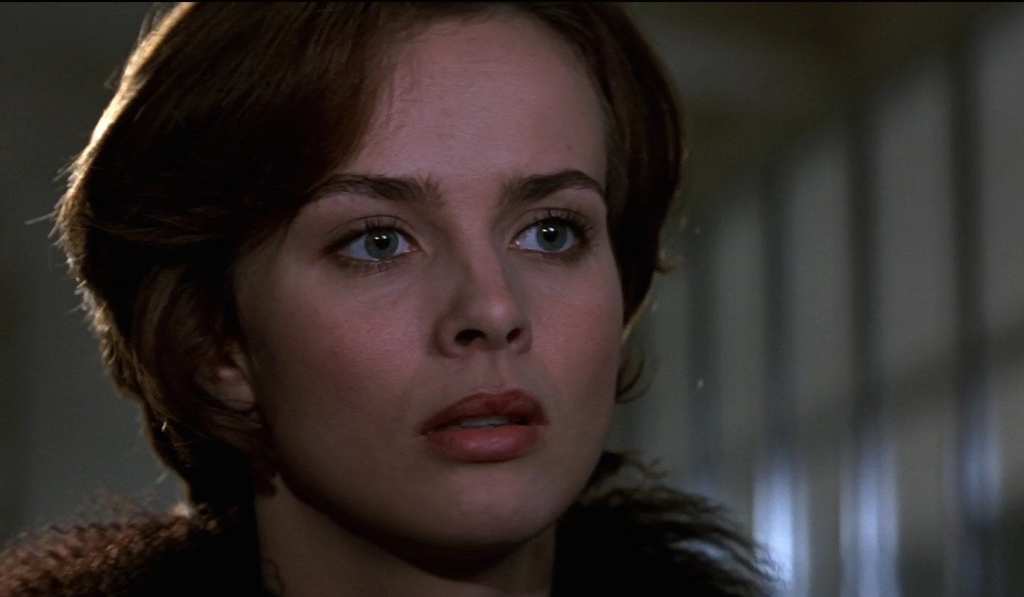 Izabella Scorupco – Now
After her American film debut in GoldenEye, Izabella Scorupco went on to take part in films such as 2000's Vertical Limit, 2002's Reign of Fire, and 2004's Exorcist: The Beginning. She was also featured in a 2005 episode of the popular ABC television show Alias. In 2011, Scorupco made her return to singing, teaming up with Swedish musician Peter Jöback. In 2013, Scorupco decided to have a go at comedy, starring in a Swedish romantic comedy titled Micke & Veronica.
Carey Lowell – Pam Bouvier
Before pursuing a career in acting, Carey Lowell was an aspiring model. After studying literature for a year at the University of Colorado at Boulder, Lowell moved to New York City, where she began modeling for clients such as Ralph Lauren and Calvin Klein. While in New York, Lowell also attended classes at New York University. She also studied at Manhattan's Neighborhood Playhouse School of the Theatre. Before she was cast as a Bond girl, Lowell made her film debut in Dangerously Close.
Carey Lowell – Now
In 1989 Carey Lowell was cast as Pam Bouvier in Licence to Kill. She followed up her performance as a Bond girl with a role in 1990's The Guardian and 1993's Sleepless in Seattle. From 1996 until 2001, Lowell took on the part of Jamie Ross in season 7 of Law & Order, and later reprised her role in a 2005 episode of Law & Order: Trial By Jury. Most recently, Carey Lowell appeared in a season 8 episode of Blue Bloods.
Madeline Smith – Miss Caruso
English actress Madeline Smith began her career as a model in the late 1960s. Her first taste of acting came in 1967's The Mini-Affair. Smith followed this up with numerous roles throughout the late 1960s and early 1970s including credits in 1968's The Killing of Sister George, 1970's Pussycat, Pussycat, I Love You and Taste the Blood of Dracula, as well as 1972's The Amazing Mr. Blunden. In 1973, Smith was cast as Bond girl Miss Caruzo in Live and Let Die.
Madeline Smith – Now
Madeline Smith continued acting throughout the 1970s and into the early 1980s, appearing with credits in films such as Take Me High, Frankenstein and the Monster from Hell, Galileo, as well as The Bawdy Adventures of Tom Jones. Following her role in 1984's The Passionate Pilgrim, Madeline Smith went on a nearly three decade hiatus from acting but came back in 2011, and in 2015, competed on the red team during an episode of the BBC antiques gameshow Bargain Hunt.
Eunice Gayson – Sylvia Trench
English actress Eunice Gayson was involved in London theater for a number of years, acting and singing in a production of The Sound Of Music. The two songs she was featured in were eventually cut from the film version. Gayson is best known for playing Sylvia Trench, James Bond's recurring love interest in the first two films of the series, 1962's Dr. No, and 1963's From Russia With Love. Despite her perfect English, Gayson's voice was overdubbed with the voice of Nikki van der Zyl.
Eunice Gayson – Now
Eunice Gayson will always be remembered as the first-ever official Bond girl. Following her two Bond films, Gayson appeared in several British television series including Danger Man, The Saint, The Avengers, Before the Fringe, and The Adventurer. Gayson, now in her 80's disappeared as an actress for the most part in the mid-1970s, but her daughter appeared in a casino scene in 1995's GoldenEye. Gayson returned to television in 2013, participating in BBC's MasterChef. Her autobiography was published in 2012.
Gloria Hendry – Rosie Carver
Gloria Hendry began her film career with a role in the 1968 film For Love of Ivy, followed by a small part in The Landlord. In 1973, she was cast as Rosie Carver in Live and Let Die. She played opposite Roger Moore in his first-ever Bond film and was the first-ever African American to play 007's love interest. When the film was released in South Africa, her love scenes with Roger Moore were edited out due to the apartheid government's prohibition.
Gloria Hendry – Now
Following Live and Let Die, Gloria Hendry took part in several 1970s Blaxploitation films including Back Caesar, Hell Up in Harlem, Black Belt Jones, and Bare Knuckles. In most recent work, she has appeared in the 1994 horror film, Pumpkinhead II: Blood Wings, as well as the 2012 action comedy Freaky Deaky. During an interview in the early 2000s when asked about her experience with Roger Moore, Hendry had nothing but nice things to say, and described Moore as "a true gentleman."
Lois Chiles – Dr. Holly Goodhead
Lois Chiles began her career as a successful model in the early 1970s. In 1972, she started acting, with her first role in Together for Days. She followed that up with a part in The Way We Were, playing opposite Robert Redford and Barbara Streisand. Through the late 1970s, she appeared in The Great Gatsby as well as Death on the Nile. In 1979, she landed her most famous role as the astronaut, scientist, and Bond girl. Dr. Holly Goodhead in Moonraker.
Lois Chiles – Now
Following her performance as Dr. Goodhead, Chiles took three years off after losing her youngest brother to non-Hodgkin's lymphoma. Upon her return to the industry, she struggled to find the same quality roles that she was landing at the peak of her blossoming career. Eventually, she landed the recurring role of Holly Harwood on Dallas. She also appeared in the 1996 Disney TV movie Wish Upon A Star, 1997's Speed 2: Cruise Control, and a 2005 episode of CSI: Crime Scene Investigation.
Lana Wood – Plenty O'Toole
Lana Wood was born Svetlana Gurdin but in her 1956 film debut in The Searchers, her mother requested that she be credited as Lana Wood, a name which would easily be associated with her sister, Natalie Wood, who was a famous child and young adult actress. Lana began on television, appearing in a number of soap operas and dramas before being cast as Sean Connery's ill-fated and short-lived girlfriend, Plenty O'Toole, in the 1971 James Bond film Diamonds Are Forever.
Lana Wood – Now
After Diamonds Are Forever, Lana Wood continued acting, retiring in 1983, only to return to acting in the 2000s. Her most recent role was in the 2016 science fiction film Subconscious Reality. In 2017, news emerged that Wood had fallen on hard times as a result of her daughter's growing medical bills, and was homeless, living with several family members in a motel room outside of Las Angeles. Luckily, fans of the actress raised about $30,000 to help her living situation.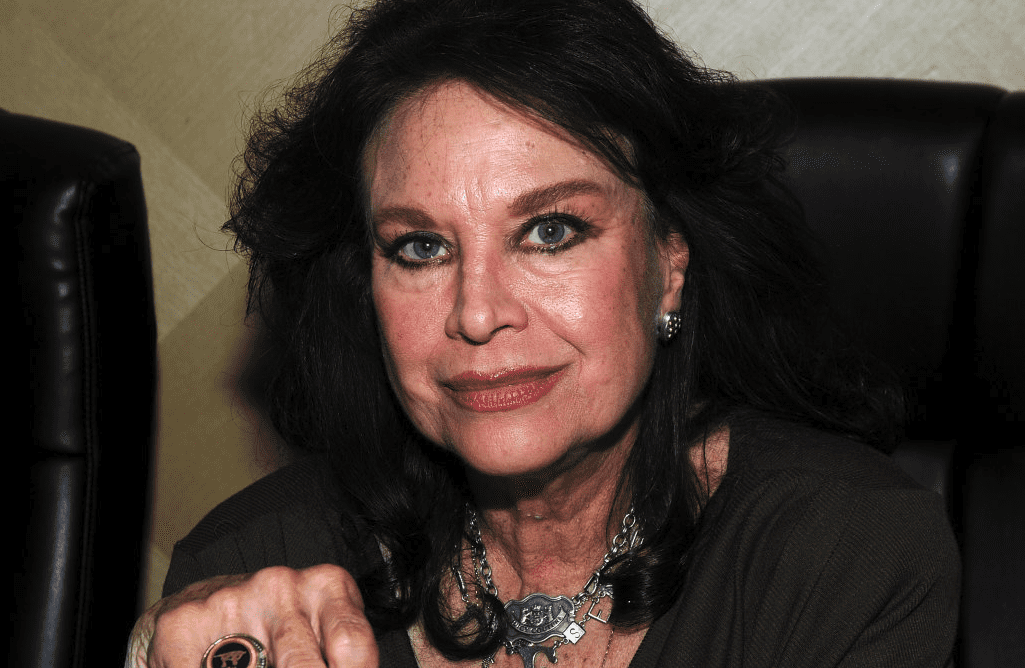 Jane Seymour – Solitaire
When Jane Seymour was cast as James Bond's love interest, Solitaire, in 1973's Live and Let Die, she was just 22 years old. Her portrayal of the Bond girl earned her the tenth spot in IGN's list of Top 10 Bond Babes.
Jane Seymour – Now
Jane Seymour has had an impressive career since her breakout role in Live and Let Die, winning two Golden Globes, an Emmy, as well as several other awards. Most recently, she has appeared in Dr. Quinn: Medicine Woman, Wedding Crashers, How I Met Your Mother, and Jane the Virgin. Adding to her career as an actress, Seymour has written a number of self-help and inspiration books as well as several children's books with the help of her ex-husband, James Keach.
Ursula Andress – Honey Ryder
Who could forget that iconic white bikini that Honey Ryder rocked as she emerged from the Caribbean Sea in 1862's Dr. No? Shell diver and Bond girl Honey Ryder was the first big role of Swiss actress Ursula Andress's career.
Ursula Andress – Now
Following her role in Dr. No, Ursula Andress went on to star in various American, British, and Italian films as well a 1967 parody version of Casino Royale, where she portrayed Vesper Lynd. Now in her 80's, Andress has remained healthy by keeping an active lifestyle. Some of her favorite activities are skiing, swimming, and running. In an interview with People magazine, Andress stated, "I get all the exercise I need just living. I never walk, I always run. Every day is too short for me."
Luciana Paluzzi – Fiona Volpe
Italian American actress Luciana Paluzzi first appeared in film with a small role in 1954's Three Coins in the Fountain. Throughout the 1950s, she appeared in a number of Italian, British, and American films. In 1965, she auditioned to play Dominetta "Domino" Petacchi, in Thunderball. While the lead Bond girl role was given to Claudine Auger, Paluzzi was offered the role of SPECTRE assassin and antagonist Fiona Volpe. She would later convey her satisfaction with the role, admitting it was "more fun to play."
Luciana Paluzzi – Now
While Paluzzi enjoyed playing villainess Fiona Volpe, she felt that the role may have limited her career in the years that followed. In the 2002 documentary Bond Girls Are Forever, Luciana expressed her appreciation for the fame that came along with being a Bond girl, but claimed that being in such an over-the-top film like Thunderball, prevented her from being taken seriously when she returned to the Italian film industry. Paluzzi's last part was an appearance in a 1978 episode of Hawaii Five-O.
Britt Ekland – Mary Goodnight
As a Swedish actress and singer, Britt Ekland had a fairly well-established career before becoming one of our favorite Bond girls. She began acting in the early 1960s, appearing in G.I Blues, The Happy Thieves, and Advance to the Rear. She continued to make a name for herself as one of Hollywood's go-to girls throughout the late 1960s and into the 1970s. In 1974, her hard work paid off, and she was cast as Mary Goodnight in The Man With the Golden Gun.
Britt Ekland – Now
Ekland continued acting through the 1970s and 1980s, but her career had slowed down by the '90s. In 1980, her autobiography True Britt was published and in 2004, Charlize Theron portrayed Ekland in a film about her late husband titled The Life and Death of Peter Sellers. In 2010 she was featured on the reality show I'm a Celebrity… Get Me Out of Here! and in 2013 became a housewife on Swedish Hollywoodwives, Swedens take on the Real Housewives series.
Barbara Bach – Anya Amasova
Barbara Bach was first recognized as a model in the '60s, appearing on the cover of several international fashion magazines, including Seventeen, Vogue USA, and ELLE France. In 1972, Bach co-starred with Claudine Auger and Barbara Bouchet, two other future Bond girls, in an Italian film. In 1977, Bach portrayed the Russian spy Anya Amasova in The Spy Who Loved Me. After the film, Bach stated that the character of James Bond is "a chauvinist pig who uses girls to shield him against bullets."
Barbara Bach – Now
After The Spy Who Loved Me, Barbara Bach appeared in the movie Force 10 From Navarone. When she was rejected from an audition for the fourth season of Charlies Angels, Bach told Johnny Carson that she lost the role because the casting directors felt she was too sophisticated and not American enough, even though she was born and raised in New York. Today, Bach has 28 films to her credit, has appeared in Playboy twice, and is happily married to Ringo Starr.
Honor Blackman – P**sy Galore
Honor Blackman is an English actress most famous for her roles as Cathy Gale in The Avengers and Bond girl P**sy Galore. Blackman began acting at the age of 15, when her parents enrolled her in the Guildhall School of Music and Drama as a birthday present. She appeared in a number of films throughout the 1950's before being cast opposite Sean Connery in 1964's Goldfinger. She was 38 years old at the time and one of the oldest actresses to play a Bond girl.
Honor Blackman – Now
Honor Blackman has continued acting throughout the turn of the century, making consistent appearances in both television and film in the United States, and abroad. She told the UK's Daily Mail in 2008 that she stays young by getting weekly massages and using her exercise bike on a regular basis. It's safe to say that whatever Honor Blackman is doing is working, as she is just as stunning today as she was when she turned heads as a Bond girl!
Denise Richards – Christmas Jones
Denise Richards got her acting start on several low-budget films and TV shows throughout the 1990's, appearing in Saved by the Bell, Married… with Children, Beverly Hills 90210, Seinfeld, Lois and Clark, and Melrose Place. In 1999, Richards was cast as nuclear physicist Christmas Jones in The World Is Not Enough. Following the film's release, Richards took some heavy criticism from Bond fans and critics who claimed her character lacked credibility. She was even ranked among Entertainment Weekly's worst Bond girls of all time in 2008.
Denise Richards – Now
Today, Denise Richards continues to have a successful career, having guest starred in several sitcoms. Richards is also famous for her rollercoaster romance with actor, and controversial figure Charlie Sheen, which involved a marriage, two daughters, divorce, and restraining order. In 2012, Richards announced that the two returned to good terms, and even appeared together in the same movies and television shows. In her most recent work, Richards has appeared in Blue Mountain State, 30 Rock, 90210, and Jane the Virgin.