A kind father and daughter duo recently donated a $44 million cattle farm to a veterinary school of medicine. Their goal is to offer students a unique resource to learn about animal medicine, ethical farming, and sustainable agriculture.
Jack, a 90-year-old father, and his daughter Wynne Chisholm have been managing W.W. Ranches since 2005m when the senior turned away from his job in the gas and oil field. The duo is now donating a 19,000-acre farm to the University of Calgary's Faculty of Veterinary medicine.
Among the few conditions involved with the generous donation is guaranteed employment for their five full-time ranch workers and access to visiting the farm from to time. Aside from that, the university will take on full ownership of the ranch and all its assets.
Chisholm discussed her and her father's love for the land withThe National Post, "It was important to us that we would still be allowed to come onto the ranch, particularly at calving time, and see the animals. My dad will probably still want to do a drive-around weekly as he does now, to be able to see what's happening."
She continued, "Our hope is that this gift will transform the teaching, learning and outreach experiences at UCVM, and empower faculty and students to create and share the scientific, evidence-based discoveries that will improve animal care and welfare, enhance our industry, and inform the public…"
The dean of the faculty of Veterinary Medicine, Dr. Baljit Sigh, shared, "The gift of a cattle ranch of this size and caliber offers unprecedented educational opportunities within the dynamic and innovative teaching model practiced at the university. The ranch will provide a platform for collaboration with other faculties, industry and the public sector to foster interdisciplinary learning and research, and the development of an international center of excellence in beef cattle health."
University president, Elizabeth Cannon, said, "This gift will advance the leadership of our Faculty of Veterinary Medicine even further, providing a unique opportunity for our students to engage in immersive learning, develop their professional skills, and make the connections between human, animal and environmental health…"
See How Much These Celebrity Divorces Cost
It is usually a sad time for many married couples who have chosen the route to divorce. But when you're a rich, well-known celebrity, things are very different. The media is longing to catch every little detail into the divorce, such as – was there a third party involved? Who will get the house? Which spouse filed for divorce? And where will the kids live? These well-known faces cannot really escape the ongoings of their personal lives being publicized for all to see. Meanwhile, there is the big question on everyone's lips: How much will this divorce cost? Here are some of the most expensive celeb divorces ever?
Rupert Murdoch & Wendi Deng – $1.8 Million
The News Corporation CEO didn't waste any time as he married Deng 17 days after his previous divorce was finalized.
In June 2013, Murdoch decided Deng wasn't doing it for him anymore and divorced her too, settling for $1.8 million.
Dmitry & Elena Rybolovlevi – $4.5 Billion
After 26 years of marriage, Dmitry and Elena called it quits.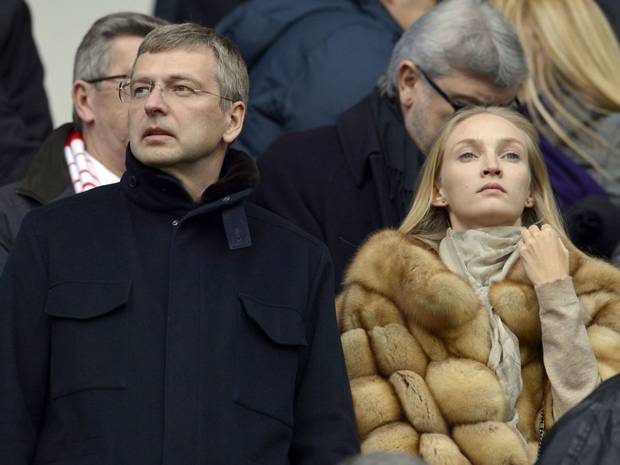 Dmitry ended up coughing up half of his money in a six-year legal battle that saw the Russian billionaire handing over $4.5 billion to Elena.
Neil Diamond & Marcia Murphey – $150 million
25 years and two children later, Murphey filed for divorce  and walked away with $150 million!
Once rumors of Diamond's unfaithfulness spread around Hollywood, the odds were in Marcia's favor. He later said that "she's worth every penny."
Robert & Sheila Johnson – $400 million
After 33 years of marriage to his partner, Sheila Johnson, co-founder of BET Robert Johnson separated in 2002.
Two years before their divorce, in 2000, Johnson sold BET to Viacom for $3 billion; of which Sheila ended up getting $400 million.
Michael & Diandra Douglas – $45 Million
Michael Douglas married Diandra in 1977, and had a son with her a year later.
In 1995, Diane filed for divorce. By the end of their divorce, Diandra received a $45 million settlement, which was half of the actor's net worth at the time.
Tiger Woods & Elin Nordegren – $750 Million
Tiger Wood's reputation was shattered when his adulterous behavior with dozens of random women was discovered.
Woods and his ex-wife Elin Nordegren officially split in 2010 after six years. Tiger was reportedly forced to hand over $750 million in their divorce.
Bernie & Slavica Ecclestone – $1 Billion
Bernie and Slavica Ecclestone made headlines for all the wrong reasons after having a divorce settlement worth an incredible $1 billion!
Not wasting any time, Slavica turned this money into $1.6 billion from investments. Now that's how you handle a divorce!
Alec & Jocelyn Wildenstein – $2.5 Billion
Jocelyn managed to get $2.5 billion out of her ex-husband Alec Wildenstein, French businessman and billionaire.
Known for her plastic surgery, which cost her a total of $2 million, Jocelyn thought changing her look would keep her husband around.
Rupert Murdoch & Anna Maria Torv – $1.2 Billion
This couple who lasted 32 years and have three children together split up in 1999.
Murdoch ended up amassing a net worth of $8 billion. Torv received $1.2 billion as part of the couple's divorce settlement.
Allen And Tawanna Iverson – $32 Million
After being married for 24 years and having five children with a man who mounted a hefty $150 million debt, Tawanna decided to file for divorce.
While in the divorce court, Allen shouted to his wife, "I don't even have money for a cheeseburger!" to which Tawanna responded by handing him $61. After pleading for her back, Tawanna withdrew the papers but it was not long until she backtracked. She re-filed for divorce in 2013 and was awarded everything in the post-nuptial agreement, a staggering $32 million.
Demi Moore & Bruce Willis – $90 Million
Demi and Bruce were married for 11 years and have three daughters.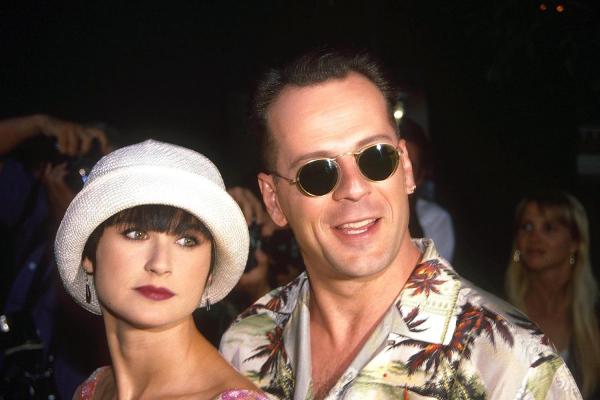 They divorced in 2000, and Bruce said that he felt like "he had failed as a father and husband." Demi moved on with a younger man, Ashton Kutcher, as well as a $90 million settlement.
Steven Spielberg & Amy Irving – $100 Million
Three and a half years into their marriage, the couple agreed to divorce.
In the end, Amy Irving got $100 million for the divorce which might seem like a lot, but it was just a drop in the bucket for Spielberg, who's worth more than $5 billion.
Harrison Ford & Melissa Mathison – $118 Million
17 years of marriage and having two children couldn't save this doomed Hollywood couple.
Ford and Mathison divorced in 2001, and with no prenuptial agreement, she ended up getting away with $118 million of the actor's cash.
Craig McCaw & Wendy Petrak – $450 Million
Founder of McCaw Cellular, Craig McCaw, sold his company to AT& T for over $12 billion and was married to his wife Wendy Petrak for 21 years.
By 1995, the  couple split when McCaw filed for divorce. Petrak received $450 million cash in the couple's divorce settlement.
Madonna & Guy Ritchie – $92 Million
The marriage between the Madonna and Guy Ritchie lasted only seven years.
Luckily for Guy, the couple didn't have a prenuptial agreement, and he made out like a bandit getting somewhere between $76 and $92 million as part of the divorce settlement.
Lionel Richie & Diane Richie – $25 Million
After seven years, the singer and his second wife, Diane Alexander, called it quits.
After a dragged out legal dispute, Diana was awarded the couple's $5 million mansion and a lump sum of $20 million, burning a huge hole in the artist's fortune.
Mel Gibson & Robyn Moore – $425 Million
After 26 years together, Robyn's final decision to file for divorce was brought on by Mel's DUI arrest in 2006.
Because the couple didn't sign a prenup, Robyn ended up getting half of Mel's fortune in the divorce, which was about $425 million.
Jeff Bezos And MacKenzie Bezos – $66 Billion
Being married to the world's richest man has its perks, but divorcing them isn't too bad either. Amazon CEO, Jeff Bezos, who is worth an estimated $137 billion, has just announced his divorce to wife, MacKenzie, on Twitter.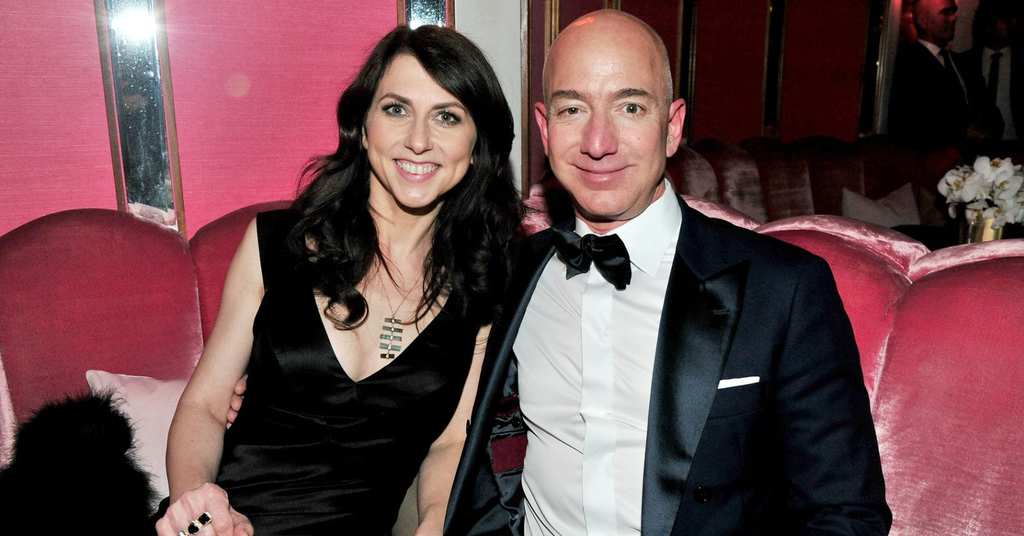 Since he founded the company after their marriage, MacKenzie could be entitled to half his Amazon-based fortune, a whopping $66 billion! Bad news for Bezos, as he will need to sell or pledge shares to fund a settlement that huge, reducing his control of the company.
Frank & Jamie McCourt – $130 Million
Frank McCourt, known as the owner of Dodgers Stadium and Fox Entertainment Group, was married to wife Jamie McCourt until their messy divorce in 2011.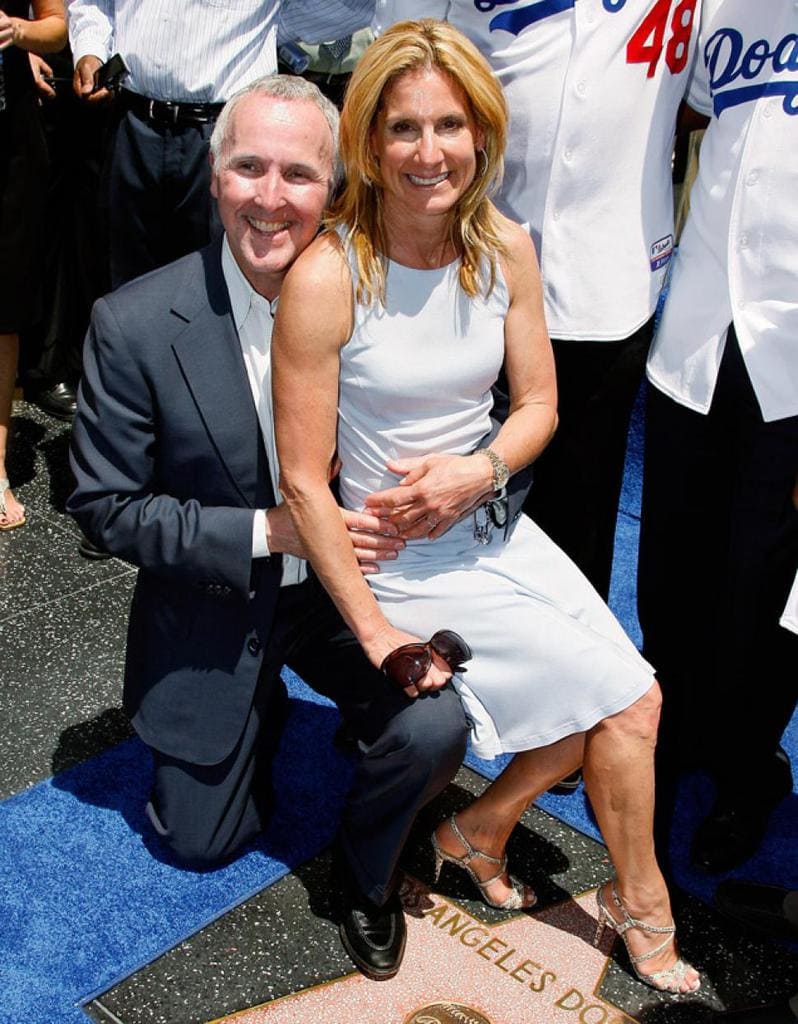 Since Frank is such a successful entrepreneur, the divorce ended up costing him a substantial $130 million!
Harold Hamm & Sue Ann Arnall – $974.8 Million
Harold Hamm, one of the biggest entrepreneurs in the gas and oil industry, divorced his wife Sue Ann Arnall in 2012 after 24 years of marriage.
The legal battle ended when Sue accepted Mann's settlement check of $974.8 million!
Angelina Jolie & Brad Pitt – $400 Million
Since Jolie filed for divorce from Pitt, the couple has been working with a private judge.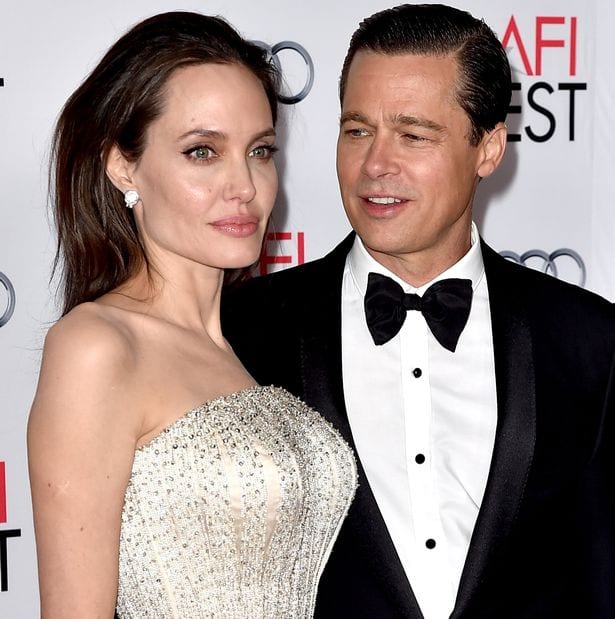 She asked for full physical and joint legal custody of their children. It's too soon to tell, but rumor has it that the divorce will end up costing $400 million.
Jennifer Lopez & Chris Judd – $14 Million
The Bronx-born singer-actress filed for divorce from Chris Judd less than a year after tying the knot, citing irreconcilable differences as the reason for the split.
Although they settled for an undisclosed amount, there are numerous reports that J.Lo shelled out $14 million.
Ron Perelman & Ellen Barkin – $20 Million
The businessman married Barkin, who became his fourth wife, in June of 2000.
Their short-lived marriage ended in 2006, and the divorce was expensive. Ellen reportedly received a settlement of more than $20 million after she sold off jewelry Ron had given her.
Greg Norman & Laura Andrassy – $103 Million
When the golf legend left Laura Andrassy in 2008 after 25 years of marriage, for fellow tennis star Chris Evert, he was forced to pay Andrassy an estimated $103 million! You'd think those big payouts would make couples work harder to keep their relationships together.
Kenny & Marianne Rogers – $60 Million
Country crooner Kenny Rogers is no stranger to divorce—he's been married five times—but his most expensive split was with his fourth wife, Marianne Gordon.
In 1993, the couple divorced, and Rogers shelled out a cool $60 million to Gordon.
Johnny Carson & Joanna Holland – $20 Million
Johnny Carson has been married four times, but his most financially successful wife was model/socialite Joanna Holland, who squeezed $20 million out of their long and ugly divorce.
When they divorced, Carson was the highest paid TV personality, raking in $15 million a year.
Ted Dansen & Casey Coates – $30 Million
Ted Danson met Casey Coates in 1976 and the pair were inseparable for 15, seemingly happy and blissful years.
Things went south after Danson and Whoopi Goldberg began having a secret affair. In one of Hollywood's most expensive divorce settlements at the time, Danson paid Coates $30 million.
Adnan Khashoggi & Soraya Khashoggi – $874 Million
Saudi Arabian billionaire, Adnan Khashoggi was once thought to be one of the richest men in the world.
He married his partner Soraya Khashoggi when she was just 20 years old, but the marriage in an expensive divorce. Soraya was awarded $874 million.
Kelsey & Camille Grammer – $30 Million
When these two wed in 1997, there was no prenuptial agreement, which one half of the couple would come to regreat years down the line.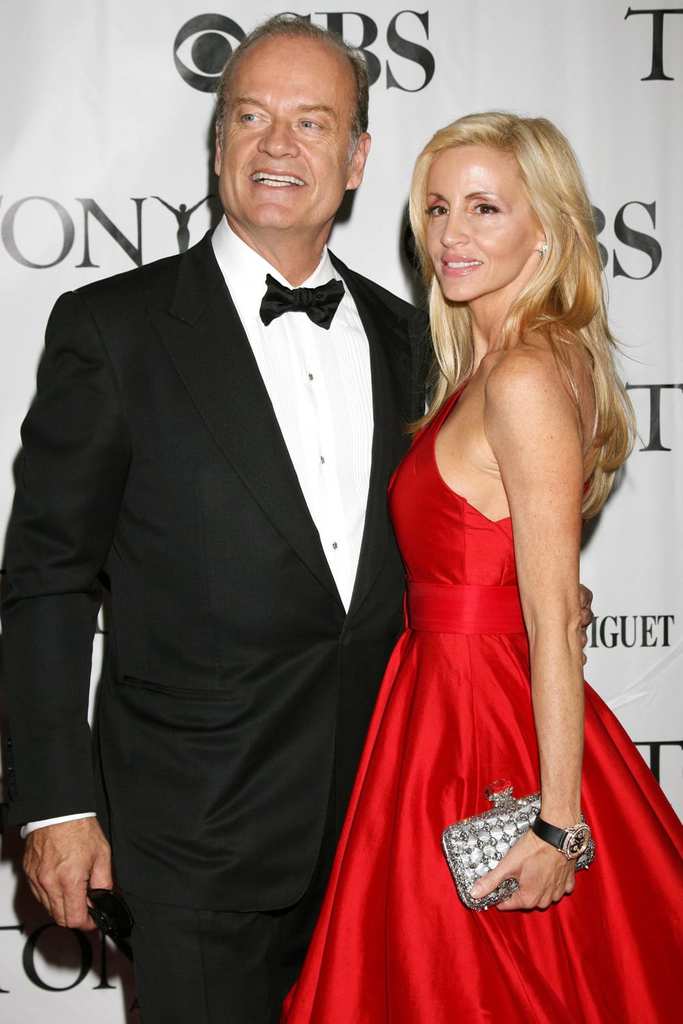 After 14 years of marriage and two children, the couple split up in February 2011. Camille ended up on the Real Housewives of Beverly Hills and $30 million of Grammer's money.
John & Beverly Charman -$95 Million
When Charman married his high school sweetheart Beverley, he had no money, but during their 29 years of marriage, he become the eighth richest businessman in London.
Beverly gave up her job to raise their children, so when the couple separated, Beverly received $95 million.
Samathur Li-kan & Florence Tsang-Chiu-wing -$154 Million
One of Hong Kong's most powerful billionaires, Samathur Li-Kan, divorced his wife Florence in 2008 because she wouldn't get an abortion.
A Hong Kong judge ordered the wealthy real estate mogul to pay his ex-wife $154 million.
Michael & Juanita Jordan – $168 Million
After years of trying to make the marriage work, Michael and Juanita Jordan mutually agreed on a divorce.
As part of the settlement, Juanita received $168 million, on top of the couple's seven acre Chicago mansion and custody of their children Jeffrey, Marcus, and Jasmine.
Arnold Schwarzenegger & Maria Shriver – $375 Million
Arnold Schwarzenegger and Maria Shriver had a difficult split after 25 years of marriage.
Shriver filed for divorce following the news of his affair with their housekeeper. Since they never had a prenup agreement, Shriver ended up getting $375 million and custody of their children.
Reba McEntire & Narvel Blackstock – $47.5 Million
Reba McEntire and Narvel Blackstock shocked fans when they announced their split in 2015.
Despite this, the two remain friends and support each other. Given that there was no prenuptial agreement was in place, we can assume that the couple divided their assets evenly.
Roman & Irina Malandina – $300 Million
From 1991 to 2007 Irina Malandina was married to Russian billionaire Roman Abramovich, who was valued at 8.5 billion.
When the couple divorced, Irina ended up getting $300 million which included cash as well as lavish homes in Moscow and London.
Michael Strahan & Jean Muggli – $15 Million
Michael Strahan met Muggli in 1994 and they married in 1999. Since saying "I do," the two have had quite the tumultuous relationship.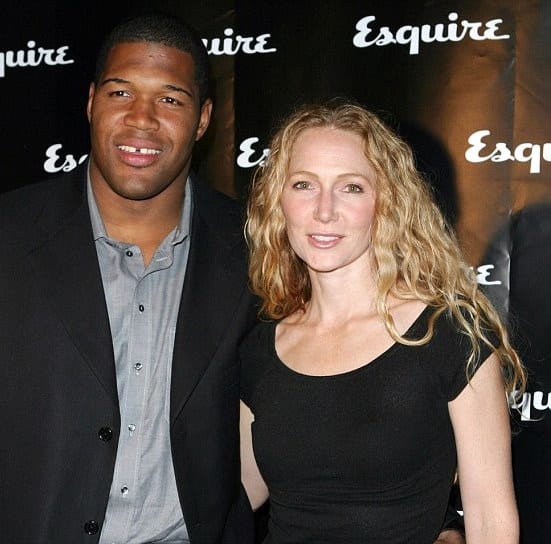 After filing for divorce, Muggli was awarded $15 million in a settlement and $18,000 in child support each month.
Jesse Williams & Aryn Drake-Lee – Approx. $4 Million
It has been confirmed that Jesse Williams and his wife Aryn Drake-Lee are divorcing amicably.
The Grey's Anatomy star filed for divorce from Drake-Lee, a real estate broker. No settlement amount was disclosed, but is estimated that it will cost around $4 million.
Eddie Murphy & Nicole Mitchell Murphy
Although the marriage seemed a happy one, the couple divorced in 2006 after nearly twenty years together.
Following their split, Eddie Murphy dated and had a child with former Spice Girl Mel B. Nicole went onto date Michael Strahan. Currently Eddie is dating Paige Butcher and the couple have a child together.
Kevin Costner & Cindy Silva – $80 Million
16 years of marriage and three children later, the Hollywood couple decided to call it quits as a result of Costner's alleged infidelity.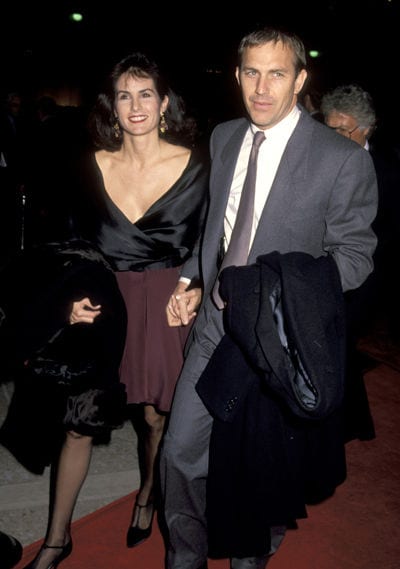 The Hollywood actor ended up having to pay $80 million to Silva in the divorce and later admitted that he had a child on the side with socialite Bridget Rooney.
James Cameron & Linda Hamilton – $50 Million
This relationship came to an end after Cameron was unfaithful while on the set of Titanic.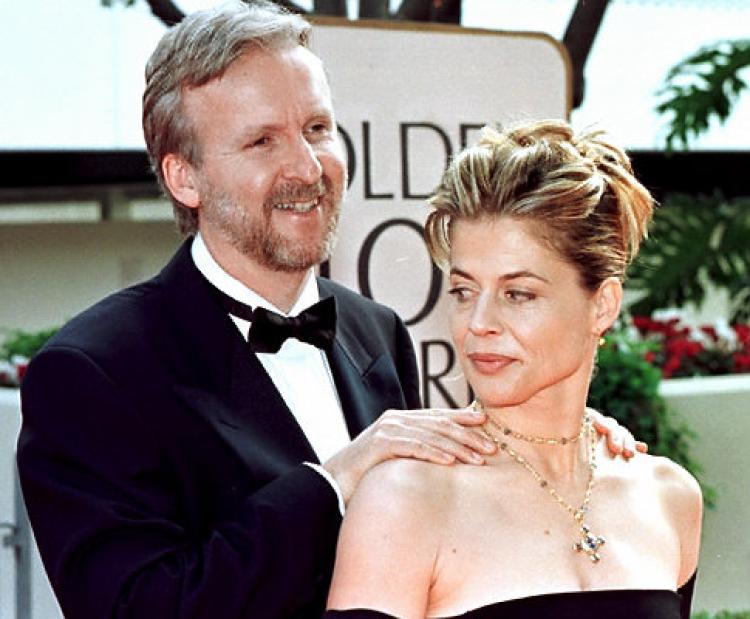 Within days of Cameron winning an Oscar for the movie, the couple announced their separation and Linda's $50 million settlement.
Johnny Depp & Amber Heard – $6.8 Million
Amber accused Depp of being abusive, and eventually a settlement of over $6 million was decided on.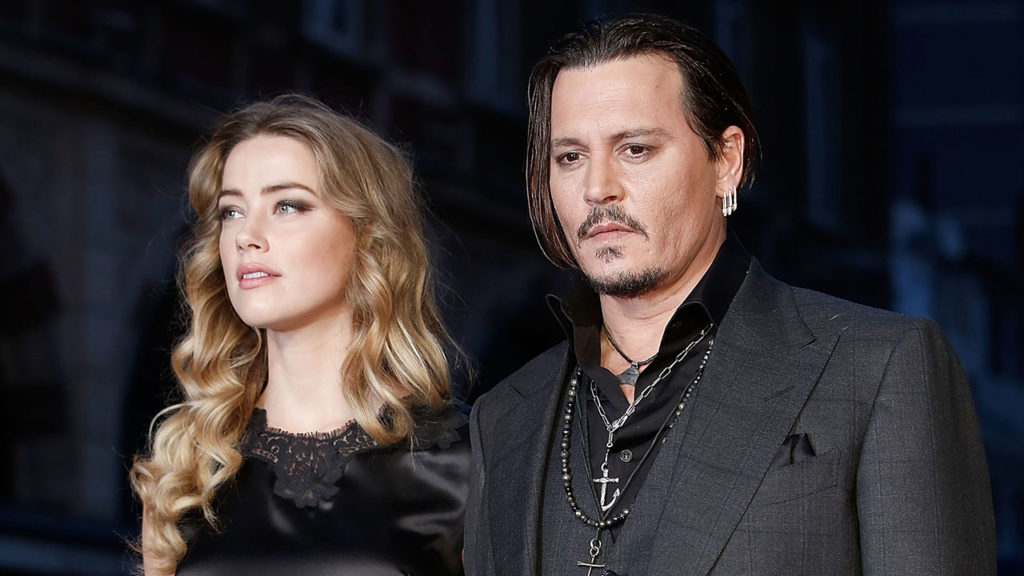 Amber vowed to donate the money to charities. Although the couple never had children together, Depp has two, including model Lily-Rose Depp.
Prince Charles & Princess Diana- $22 Million
Prince Charles and Princess Diana appeared to have a fairytale marriage.
Affairs lead to the dissolution of the royal marriage, and Diana was paid a lump sum of around 17.5 million pounds, which at today's exchange rate is about $22 million.
Alex Baldwin & Kim Bassinger – Approx. $3 Million
Kim Bassinger and Alec Baldwin were married for 9 years and had a daughter together before splitting.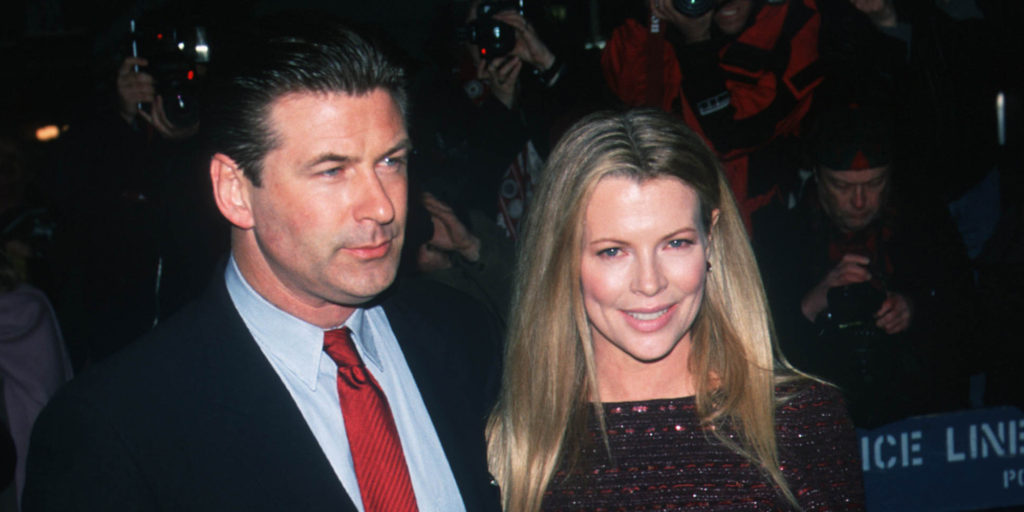 The divorce was tough, with Kim blocking Alec's visitation rights to their daughter. It is reported that they settled for around $3 million.
Steve & Elaine Wynn – $741 million
Steve Wynn managed to strike out twice, with the same woman!
Wynn divorced Elaine Wynn, for the second time in 2010, costing the billionaire $741 million!
Paul McCartney & Heather Mills – $48.6 Million
Paul McCartney and Heather Mills celebrated their marriage with a $3.2 million wedding in Ireland, he probably wasn't thinking that he'd be spending a whole lot more than that dissolving it.
McCartney had to pay her $48.6 million settlement.
Vladimir Potanin & Natalia Potanina – $7 Billion
Vladimir Potanin is reported to be one of the richest men in Russia, worth an estimated $14 billion.
He was married to Natalia Potanina for 30 years before calling it quits in 2013. The divorce was extremely complicated, and Natalia received around $7 billion.
Michael Polsky & Maya Polsky – $184 Million
Michael Polsky is one of the most famous businessmen in the world, formerly the owner of SkyGen, it was only natural that his divorce was going to cost him!
He split from his wife Maya in 2003 and it cost him an astonishing $184 million.
Heidi Klum & Seal – $70 Million
Heidi claims that Seal's temper got so out of control, it scared their children.
Heidi left with a broken heart and bank account. Despite their prenup agreement, Klum ended up settling the divorce for $70 million.
Charles Fipke & Marlene Fipke – $200 Million
Charles Fipke discovered the first diamonds in Canada's Northwest Territories, which in turn made him a very rich man.
Charles divorced Marlene after being married for a number of years, and the divorce cost him close to $200 million, making it one of the biggest divorce settlements in Canada.
Gwen Stefani & Gavin Rossdale – $2.5 Million
Gwen and Gavin were considered a happy successful couple, however like most matches in Hollywood their marriage came to an end after 13 years and a total 20 years together.
Their settlement estimated to cost around $25 million. Since the split, Gwen has gone on to date Blake Shelton.
Hilary Duff & Mike Comrie – $2.5 Million
Hilary Duff was considered one of America's teenage sweethearts throughout the 2000's.
The world was thrilled for her when she married Mike Comrie, however, the marriage didn't last. What followed was a messy divorce and a settlement which cost around $2.5 million.
Teddy Landau & Michelle Branch – Approx. $300 000
Grammy Award winner Michelle Branch married her bass player Teddy Landau and the marriage lasted nearly 11 years.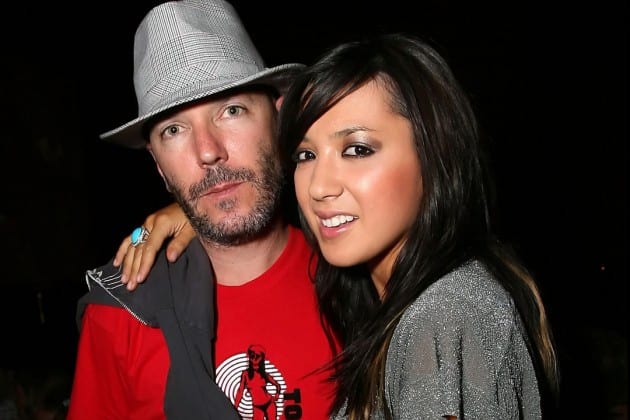 However, it didn't last and the couple decided to separate, which was then followed by a divorce. The settlement cost close to $300,000.
Dr. Phil McGraw & Debbie Higgins – Approx. $1 Million
Dr. Phil had a failed marriage with his high school sweetheart Debbie Higgins, who McGraw divorced after three years.
The split cost around $1 million as at that point he didn't have much. Higgins calls herself the "secret first wife of Dr. Phil."
Garth Brooks & Sandy Mahl – $125 Million
The famous country crooner and his college sweetheart Sandy Mahl sadly parted ways due to difficult times in their relationship and divorced in 1999 after 15 years of marriage.
Mahl was awarded a whopping $125 million in the divorce settlement.