Queen Elizabeth is out here on LinkedIn, and considering she has a pretty stable job going for her, she's not there to take the next step in her career.
In fact, she's looking to hire someone: a new social media manager. After the first round of internet witnesses did their amateur sleuthing and it became clear that this was, in fact, a legitimate profile and job listing, Metro News sought out the queen to get the details of this offer directly.
It turns out the Queen wants someone to keep up her presence in the public eye through social media channels. She's looking for someone with a certain "creative flair" to do the best job – and decided LinkedIn is the best place to find them. Well, she's not wrong; for starters, it is 2019. And beyond that, everyone knows nothing is original anymore, but the closest thing you can find to originality (at least, in the world wide web) usually comes from the younger generations.
The queen and the experts she works with have not been shy about the widespread reach of the content this job will be responsible for producing, emphasizing that the role needs to know that the material will be "viewed by millions." Tell us how you really feel! On top of that, the role will keep the candidate very busy, requiring the hired professional to stay on their feet, "never standing still and continuously finding new ways to present and represent the everyday life of the palace on the world stage. "This is what makes working for the Royal Household exceptional," the listing reads. "The reaction to our work is always high-profile, and so reputation and impact will be at the forefront of all you do. And having your work shared around the world will be the biggest reward."
For anyone who has experience working in social media and a passion for the crown and all things royal, this could be the job of their dreams. Candidates must also have "exemplary and compelling writing and editorial skills." The official job title is Head of Digital Engagement; the working week will require about 37.5 hours on the job, and the salary will be between £45,000 and £50,000 (about $59,000 – $65,000).
Those interested can apply until the December 24th deadline, and prospectives will be interviewed in January 2020.
Former Stars That Left the Limelight to Have a Normal Life
It is quite a surprise to discover what some of our most beloved characters are up to after such a long time away from the camera, and their reasoning for their disappearance. We can't believe that the stars we were so used to seeing grace our screens on a weekly basis chose to become virtually unknown to the public eye. That is why we are taking a look at their lives away from the cameras and the character personas we know them to play, and into the real dreams and goals these former stars have set to achieve. Some find themselves in this position beyond their control due to struggles in life that have led them to this path, but there are also the stars who had chosen this decision themselves and found a life beyond Hollywood to aspire to.
Gene Hackman – Novelist
Gene Hackman was a name to be heard in 1967 when "Bonnie and Clyde" just came out in theaters.
In the 90s, Hackman went on to star in several films, including "Crimson Tide" (1995), but his final role was in 2004. That year, Hackman appeared on Larry King and announced that he had no acting projects coming up. He went on to write three successful novels.
Kirk Cameron – Religious Activism
He was famous for playing Mike Seaver in Growing Pains, but over time Kirk Cameron lost his focus for acting. Rather, he turned his attention to becoming a full-time author, as well as a religious activist.
It was during his time on Growing Pains that he became a born-again Christian and insisted some of the scripts be changed if he did not see them as appropriate. He has mostly worked on Christian documentaries lately.
Josh Saviano – Lawyer
He was known for being a child actor having starred as the bespectacled Paul Joshua Pfeiffer in The Wonder Years during the 80's. However, this was one of Josh's very few roles in film and television, and he was not to stay in the acting world much longer following the end of The Wonder Years.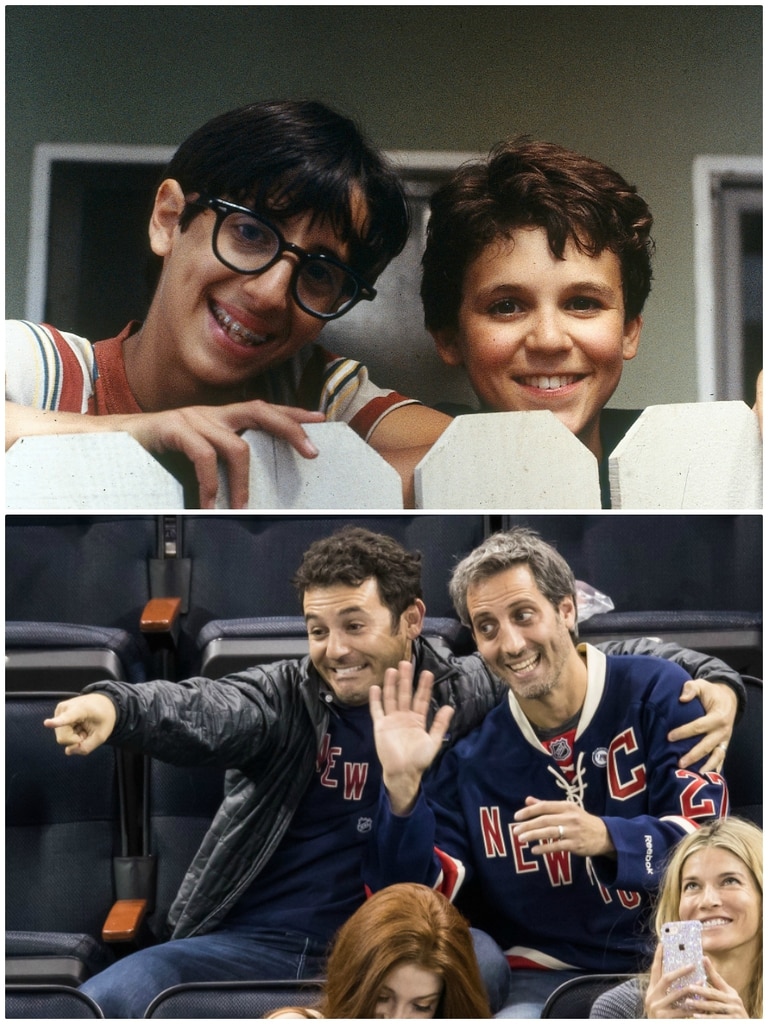 His last television appearance was in 1989, and he went on to major in political science at Yale University. He ended up being a corporate lawyer, though he appeared as a guest in Law & Order in 2016.
Danny Lloyd – Biology Professor
He may have been the young boy from The Shining, but you could have been a student being taught biology by that same person.
Having grown much into his adult years, Danny Lloyd is now a biology professor in Kentucky rather than a celebrity walking down the red carpet. He retired from acting two years after The Shining release, at which time he was only eight-years-old. Apparently when he was filming for The Shining he had no idea he was starring in a horror film.
MC Hammer – Public Speaker/Entrepreneur
Most people will still be familiar with MC Hammer, although he was at the height of his career during the 80s and 90s. With all the success during his musical career, MC Hammer struggled to manage his finances properly and ended up filing for bankruptcy.
Fortunately, he was able to work it all out, as he now officiates weddings, lectures at Ivy League Schools, and is working on developing iPad Apps. This year he's also embarking on a 90s nostalgia tour.
Carrie Henn – Teacher
Another former Hollywood star who went on to teach rather than continue a career in Hollywood is Carrie Henn. Henn starred alongside Sigourney Weaver in Alien when she was 10-years-old, but said she would not return to acting after.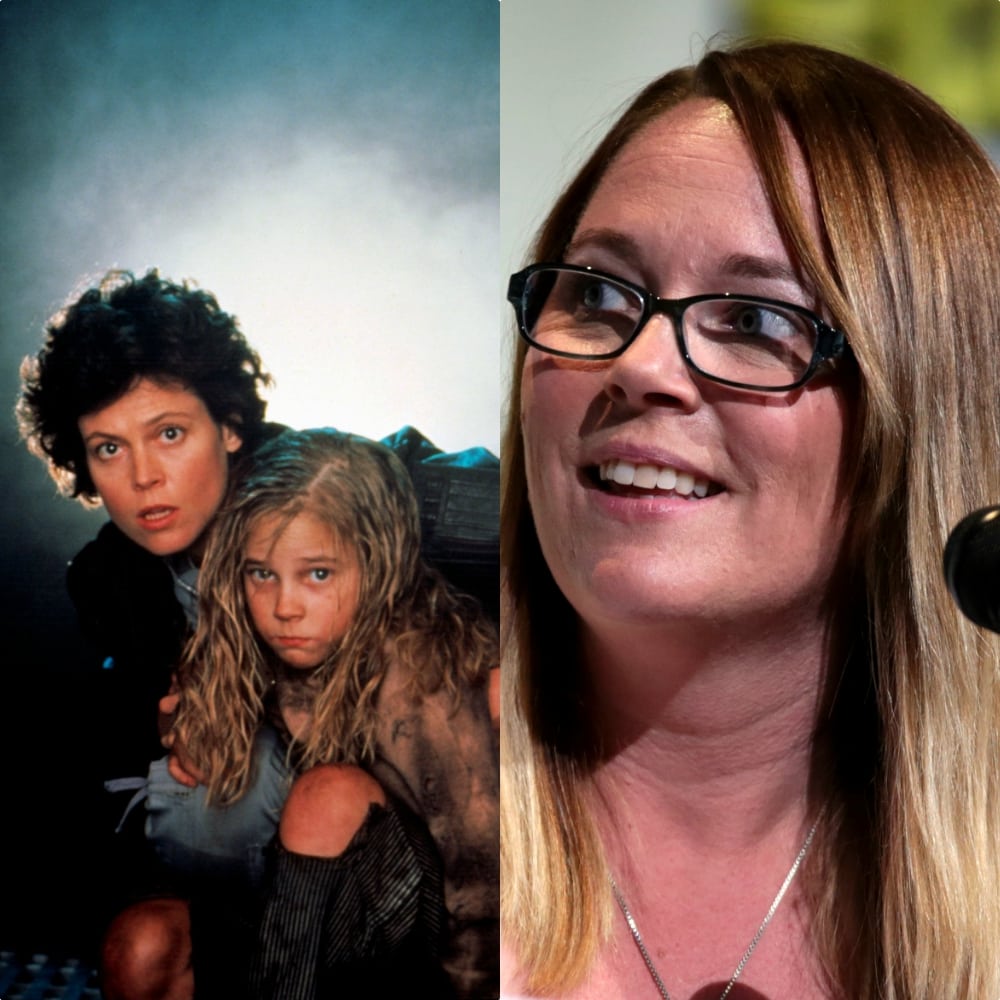 She only ended up having a short-lived acting career and lived a Hollywood-free existence. Although she stood out in the role as the young girl in the film, her career turned to teaching in her adult life, and she now works in a school in Atwater, California.
Lark Voorhies – Author
Saved by the Bell was a 90′ hit, and the cast members were definitely household names with their audience during this time. However, following their success during the 90's, some were not to be seen again and pursued a career elsewhere.
While Lark enjoyed her time in Hollywood, she chose to leave her original passion for acting and set her sights on a different career. Since choosing to leave Hollywood, Lark has become an accomplished author and has stayed away from acting.
Barret Oliver – Photographer
He stole our hearts as a child actor when he starred in The Never Ending Story, but Barret Oliver did not continue his career in Hollywood during his adult years.
After his last role in 1989, he decided that acting was not for him and that he preferred being on the other side of the camera. He now works in print and photography, and he has proven successful in this field. His work has been displayed in museums and gallery exhibitions.
Brittany Ashton Holmes – Student/Barista
She was the cute little girl in The Little Rascals, and while that cast made an iconic movie, it seems that there was not much more in the acting world for Brittany following the end of production.
Having retired from acting in 1996, just two years after playing Darla in The Little Rascals, Holmes' acting career was short-lived. As of 2016, Holmes was living in Los Angeles, working at Starbucks, and studying in the hopes of completing a degree in political sciences.
Angus T. Jones
He starred as the funny kid on Two and a Half Men and even continued his starring role in the show into his teen years.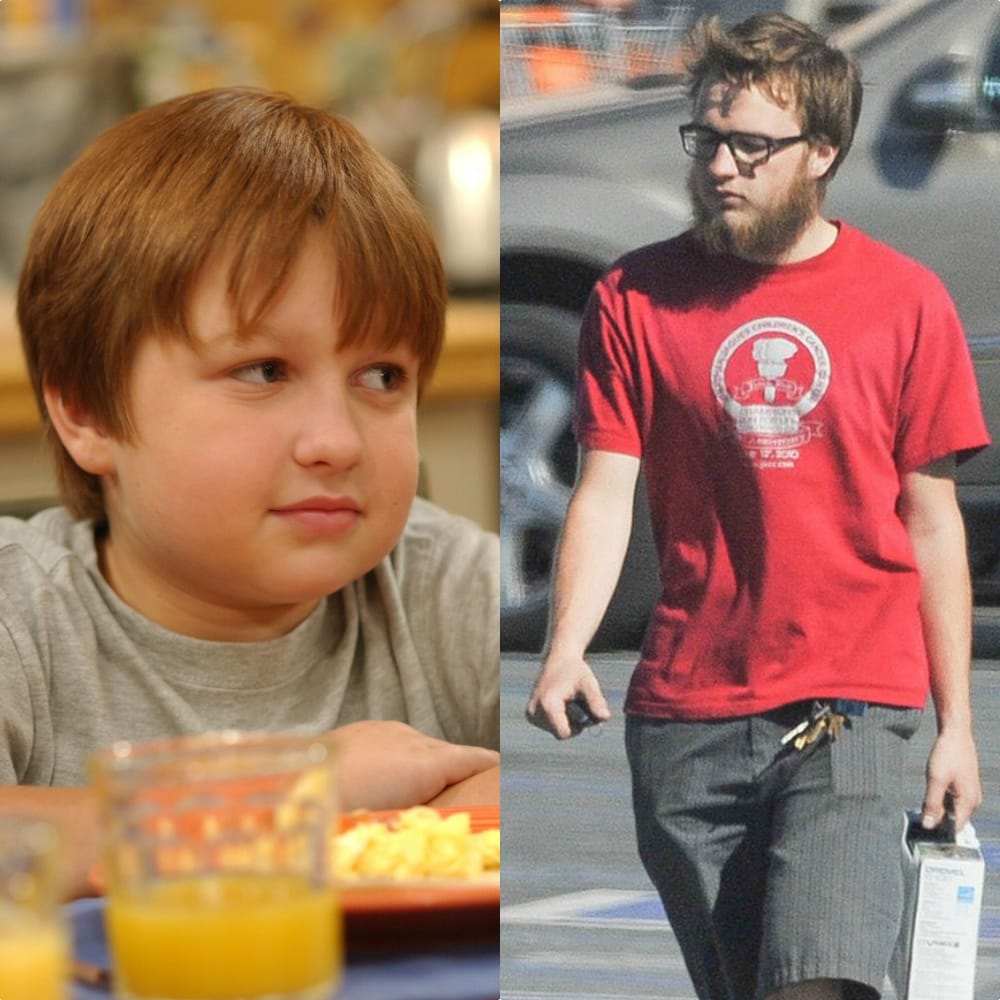 However, as he grew into his older years and starred on the show for a total of ten years, it seems that Jones had a change of heart for acting and for the show he was so well-known for. Rather, Jones decided to become a member of the Seventh-day Adventists Church, and has since joined the management team for an event production called Tonite.
Jack Gleeson
He was on one of the biggest shows of the moment, but after he played King Joffrey on Game of Thrones for three years, Jack Gleeson decided to quit acting.
As one of the most hated characters on TV, fans rejoiced when Gleeson was killed off from the series. At the same time, Gleeson decided to kill his acting career after saying he no longer enjoyed it like he used to. Rather, Gleeson chose to go and study philosophy and theology at college.
Erik Per Sullivan
It seems that Sullivan followed suit with his former co-star Frankie Muniz and chose to leave Hollywood after his stint in Malcolm in the Middle.
Having decided that Hollywood wasn't his thing, Sullivan went to study at the University of Southern California. After finishing his time on Malcolm in the Middle at age 14, his last role on screen was in 2006, and he has not made any television appearances since he decided to focus his attention on his studies.
Phoebe Cates – Philanthropy
She was a hit during the '80s and a well-known Hollywood actress starring in Fast Times at Ridgemont High.
However, Cates decided to slow things down during the '90s and took a break from Hollywood altogether. During this time, she focused her time on her family and also decided to pursue other work too. Cates turned her focus to charity and does a lot of charity work, as well as raise awareness for Juvenile Diabetes.
Karyn Parsons – Film Production
She starred alongside Will Smith on the hit series, The Fresh Prince of Bel Air, playing cousin Hilary.
Having starred on such a successful show during the 90's, and had a few more acting stints for the years that followed, Parsons chose to turn her back on acting and focus on another passion of hers. Rather than starring in front of the camera, Parsons founded her own company. The company, called Sweet Blackberry, funds animated films about unsung black heroes.
Mike Vitar – Firefighter
Mike Vitar had a handful of notable roles during the 90s, appearing in movies such as The Sandlot, as well as the two sequels to the hit movie The Mighty Ducks.
At the turn of century, Vitar tried his luck as a firefighter and has been a member of the Los Angeles Fire Department since 2002. The former actor ran into legal trouble in 2015, when he and a bunch of firefighters were charged with misdemeanor battery after assaulting someone. He didn't contest the charges.
Tom Selleck – Avocado Farmer
Arguably the most iconic custodian of a mustache in the history of pop culture, Tom Selleck is undoubtedly a TV superstar. Winning numerous awards and making an absolute fortune from his time on the hit show Magnum P.I., Selleck has taken it easy and spends much more time keeping busy at home, with rare exceptions, like acting in Blue Bloods.
Nowadays, he enjoys nothing more than quiet life on his 60-acre Californian ranch, where he manages his own avocado farm.
Vanilla Ice – Real Estate
The man behind one of the most iconic one hit wonders of all time is undoubtedly Vanilla Ice. Winning numerous awards for his hit single "Ice Ice Baby," the man born as Robert Van Winkle has traded in his rap skills for real estate endeavors.
In 2009, Ice started a reality show called The Vanilla Ice Project, which focuses on home renovation. Every single episode deals with a different house. He even had a book published that teaches how to be successful in real estate. Finally, it seems his time in the spotlight has ended.
Agnetha Faltskog – Astrologer
In the 70s and 80s, Swedish pop group ABBA was one of the biggest bands in the world. After the band's breakup and her subsequent solo career, singer Agnetha Falskog stepped away from the music industry for a while — until 2004!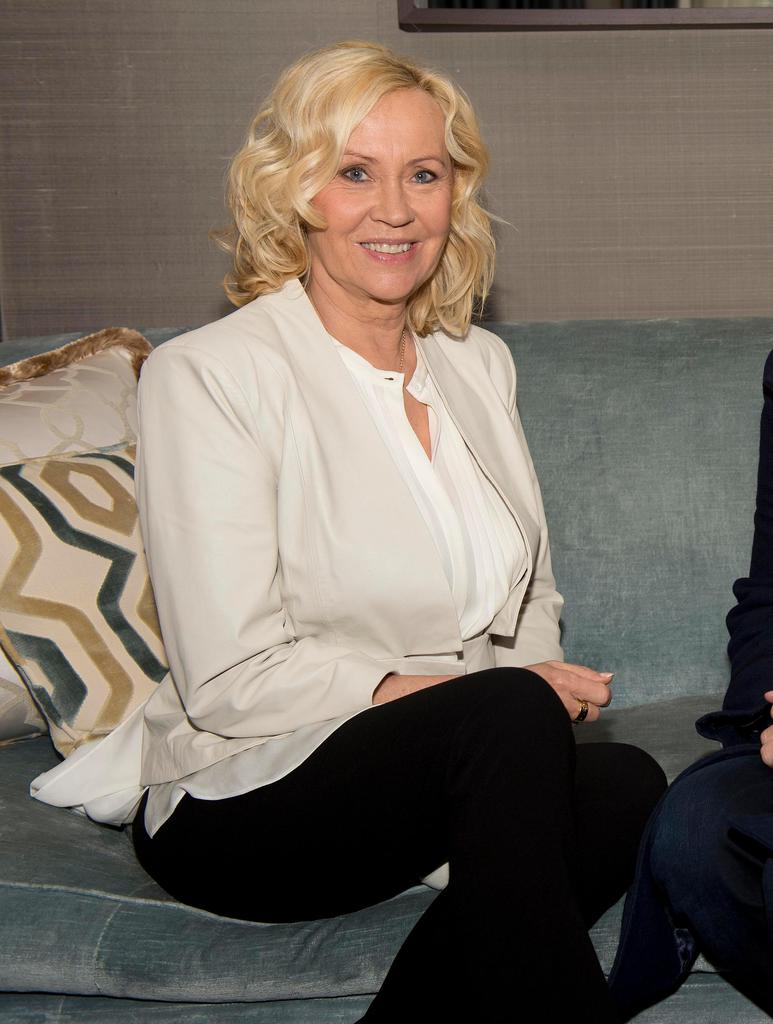 In her time off, she bought an isolated country house in Sweden to focus on the things that meant most to her. Falskog spent her time in Ekero studying astrology, doing yoga, and riding horses. She claims that she did not sing at all for a 13-year stretch, after which, she returned to music.
Peter Ostrum – Veterinarian
He played the young Charlie Bucket in Willy Wonka and the Chocolate Factory, but this was to be Ostrum's first and last role in Hollywood.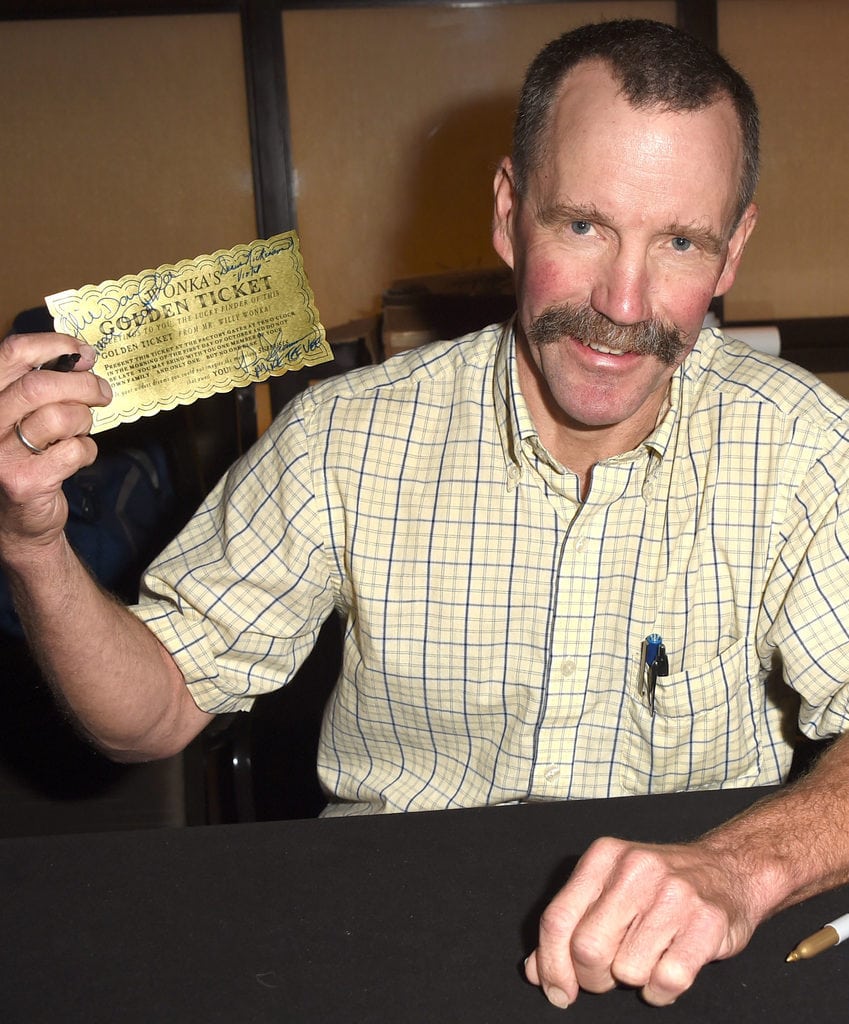 While his younger face may be recognized by millions who have watched the film and envied the character which he played, Hollywood was not the path Ostrum continued to follow. His focus turned to animals, and he now resides in New York state, where he works as a vet specializing in large animals.
Erik Estrada
Erik Estrada is probably best known for playing Officer Frank Poncherello in CHiPs, the hit police TV show from the late '70s to early '80s. He's kept busy since then, with over 150 credits, yet the role he's best known for inspired him to make a career later in life. In a case of reality imitating art, he has been sworn in as a police officer in St. Anthony, Idaho, as of July 2016. Even before that was in reserve officer, gradually phasing out his acting over the past decade.
Jon Gosselin
Jon Gosselin became famous with his family when Jon & Kate Plus 8 became a hit, but after his divorce from his ex-wife, Kate, the network decided to go with her instead of him. Left unemployed, he went back to work. He's been a waiter, a DJ, and a cook, juggling several jobs at once to provide for his family. He has a girlfriend, custody over two of his children, and is reportedly happy despite a custody battle with his ex-wife. Currently, he's an IT administrator, assuming his LinkedIn account is up to date.
Crystal McKellar
Crystal McKellar's breakthrough role was Becky Slater on The Wonder Years, which also happened to feature her sister, Danica. Even during the sisters' time as child stars, education was emphasized more than acting in their family. A star student, she ended up going to Yale, Oxford, and Harvard to study law. Harvard gave McKellar her J.D., and she has been working as an attorney ever since. She provided legal counseling for Mithril Capital Managemen, but this ended on a sour note in 2019.
Michael Maronna
Michael Maronna played Kevin McCallister's older brother in the Home Alone movies and big Pete on Nickelodeon's The Adventures of Pete & Pete. Since then, though, he hasn't appeared in much of anything, preferring to work as an electrician on TV show and movie productions. So it's not that he wanted to leave the industry altogether, just would rather his face not everywhere. He maintains a podcast called the Adventures of Danny and Mike with his ex-costar, little Pete actor Danny Tamberelli, as they stayed friends despite all the years that have passed.
Tarran Noah Smith
Since his role as Mark Taylor Home Improvement alongside Tim Allen and Jonathan Taylor Thomas, Tarran Noah Smith has moved away from show business. A vegan himself, he and an ex-wife opened up a restaurant in California called Playfood, which only served organic, vegan food. In recent natural disasters, including a 2014 Philippine tropical storm and 2017's Hurricane Harvey, Smith has devoted his time in volunteer relief work doing construction. Besides helping rebuild after destruction, he is a technical manager at the Community Submersibles Project, where he teaches regular people to pilot submarines.
Chris Owen
Chris Owen is best known for his role in American Pie, where he was the Sherminator. Even though it doesn't seem to be voluntary, he has stepped away from the limelight out of necessity since he fell out of fashion. He still plays in B movies, but these don't pay the bills and he has been spotted waiting tables at Sushi Roku in L.A. in addition to being a photographer. Most recently, he had a supporting role in 2018's Sharknado 8, so clearly acting's not paying the bills.
Jeffrey "Skunk" Allen Baxter
Jeffrey "Skunk" Allen Baxter is a guitarist who helped found Steely Dan and also played with the Doobie Brothers. He's played with some great stars, such as Dolly Parton, Ringo Starr, Rod Stewart, Eric Clapton, and more doing session work. However, he has phased out his music career over the past decade, although he still plays, because in recent years he has taken up a job as a defense consultant for the US Department of Defense. He got this job after becoming an in-demand expert on military software and hardware.
Omri Katz
Omri Katz was a '90s child star who became famous for playing Max in the classic Halloween movie, Hocus Pocus, and Marshall in the TV show Eerie, Indiana.  Thanks to roles such as these, he found stardom and had many roles on TV during that decade, including a role in Freaks and Geeks. However, he decided to leave all the acting behind him when he grew up, with his last credited appearance being in 2002. Since then, he has become a hairdresser.
Steven Anthony Lawrence
Steven Anthony Lawrence played the annoying Beans in Even Stevens, which was Shia LaBeouf's breakthrough role. It was a success, running from 2001 until 2003, but the iconic Lawrence didn't have anywhere near the same career as LaBeouf. Although he has appeared here and there since then, he makes money teaching seminars at USC, Berkeley, and in high schools. Now he's moved on to other things besides Bean, he's expressed surprise at people still recognizing him on the street for his iconic role.
Isaac Lidsky
Although Isaac Lidsky left a life of acting to start a normal life, his accomplishments have been extraordinary. Right after playing Weasel on Saved By the Bell: The New Class, he was diagnosed with retinitis pigmentosa. He eventually went blind, but this didn't stop him from enrolling in Harvard when he was 15 and graduating with degrees in applied math and computer science. He went back and got a law degree, eventually becoming the first legally blind Supreme Court clerk. In addition to being a lawyer, he's also started several successful businesses.
Travis Tedford
You might recognize Travis Tedford as the adorable child actor who played Spanky in 1994's The Little Rascals. Additionally, that year he was Welch's first "advertisement spokeskid." He played in several minor roles since then and was able to put acting on the backburner while he graduated from high school and college. Since growing up, though, he has only one role in the horror movie The Final. Living in Texas, Tedford now works for Texas Trust Credit Union as a specialist for inbound marketing.
Frankie Muniz
Frankie Muniz suffered terrible memory loss following two mini-strokes in one year. Reportedly, he can barely remember being the star of Malcolm in the Middle. The child star became a racecar driver and a drummer, yet he left both those pursuits and bought a specialty shop called Outrageous Olive Oils and Vinegars in Old Town Scottsdale, Arizona. Although he never stopped token appearances on TV, seeing as he can't even remember his glory days as an actor it's clear that running the shop with his partner, Paige, is what he's mostly been concentrating on.
Maia Brewton
You may remember Maia Brewton as the Thor-obsessed little sister on Adventures in Babysitting, or as the younger sister of Lorraine Baines, Marty McFly's mother, in Back to the Future. Since her childhood stardom, Brewton went to school at Yale and studied theater. She was a bartender for a bit, but decided to go back to school and study law, which ended up being her calling. She's now an attorney living in Manhattan, where she lives with her partner, Lara Spotts, and their twin boys.
Lisa Jakub
Lisa Jakub played Lydia Hillard in the classic 1993 flick Mrs. Doubtfire alongside the legendary Sally Field and the late, great Robin Williams. She was actually expelled from high school for missing too much school, even though Williams wrote to the administration, pleading them to let it slide. Since then, she has played in a few films, but by the time she was 22 years old in 2001, she was sick of acting. She graduated in 2010 with a sociology degree from the University of Virginia. Today, she is a writer and yoga instructor.
Andrea Elson
Andrea Elson got her big break on the '80s CBS sci-fi adventure show, Whiz Kids. She's probably best known for Lynn Tanner on ALF, which ran for four seasons in the late '80s. She stopped acting gradually, with fewer and fewer appearances in the '90s. She remembers her time in the limelight fondly, apparently, as she posts things like throwback pictures and other nostalgic items periodically on social media. There don't seem to be any aspirations of returning to acting. Currently, she is a traveling yoga instructor and maintains a blog.
Dylan Tuomy-Wilhoit
Dylan Tuomy-Wilhoit and his brother, Blake, made their break when they were toddlers on Full House, where they played Aunt Becky and Uncle Jesse's twin sons, Alex and Nicky. Since then, they have reprised roles for the reboot Fuller House, but that's all they've done in acting. Despite wanting to lead normal lives since then, Dylan is still involved in the entertainment industry, but as a normal sound technician instead of a cute TV toddler. He's worked on Game of Thrones, Black Sails, and Death Note, to name a few.
Blake Tuomy-Wilhoit
Blake Tuomy-Wilhoit, just like his brother, decided to leave the acting world behind after they were cast in Full House. Furthermore, he also now works as a sound technician like his brother, but that's only after a long stint as a firefighter in Georgia. It seems that Fuller House brought his attention back to the entertainment industry, as he has some credits since the 2016 reboot, yet it's clear that he'd rather not stay in the spotlight. Since 2018, he has been a Foley mixer, meaning he mixes the everyday sound effects that are added back in post-production.
Melody Anderson
Remember Dale Arden in the 1980's version of Flash Gordon? That was none other than Melody Anderson, who also played alongside Chuck Norris in 1986's Firewalker. She continued acting for several good years, but left the pursuit behind in 1995 with her last appearance on Burke's Law. Since then, she went back to school at NYU for social work in 1997. Currently, she specializes in providing family therapy, in addition to lecturing on mental health and substance abuse.
Ariana Richards
Ariana Richards became world-famous when she featured as Lex Murphy in Jurassic Park, a role she also played in The Lost World: Jurassic Park. Since then, she decided to take a break from acting in 2001. She went to Skidmore College, where she earned a fine arts and drama degree, but stayed away from acting almost entirely, except for a minor 2013 role. For the most part, she's been filling her time as a painter, which is much more relaxed than a high-profile actress.
Jamie Walters
Jamie Walters will always be connected to Beverly Hills, 90210 in our minds for his role as Ray Pruit, but we forget that he also had a successful music career in the mid-'90s. Remember the theme song from The Heights, "How Do You Talk to an Angel?" Walters sang the song, which went to number one on the charts in 1992. In addition, he was the lead role in the Aaron Spelling-produced show, although it was less successful than 90210. Since then, he has worked as a firefighter and paramedic in L.A.
Charlie Korsmo – Lawyer
Charlie Korsmo will probably be best remembered for his role as Jack in Steven Spielberg's take on Peter Pan – Hook. Getting the chance to star alongside Robin Williams and Dustin Hoffman must have been a dream come true.
However, he ultimately decided that acting wasn't for him and enrolled at MIT before moving on to Yale Law School. Korsmo is now a qualified lawyer and a professor at Case Western Reserve University School of Law.
Amanda Bynes – Fashion Designer
Amanda Bynes was the successful child star that has a huge repertoire of films and television series to add to her resume. However, after a few legal battles and personal struggles, Bynes disappeared from the limelight.
The former She's The Man actress has set her sights on fashion and has put a halt to her acting career while focusing on her education and mental health. She graduated from California's Fashion Institute of Design and Merchandising earlier this year, and plans to kickstart her acting career to use it to branch out into fashion.
Sarah Michelle Gellar – Businesswoman
There was a time when Sarah Michelle Gellar was one of the most famous faces in the world of TV. Of course, she was the titular main character in the hit series Buffy the Vampire Slayer and was also one of the most iconic scream queens of the '90s.
In 2015, she founded startup company Foodstirs, which focuses on selling baking kits to children. While she does make the odd cameo here and there, Gellar spends most of her time taking care of her kids.
Dylan Sprouse – Businessman
While he is best known for his roles in the TV show Grace Under Fire and the movie Big Daddy, Dylan Sprouse hasn't quite lived up to the expectations as an actor quite like his brother Cole has.
Despite this, the young man has managed to make a name for himself outside of acting, specifically as a businessman. After graduating from NYU's Gallatin School with a degree in video game design, he has since gone on to found his own business, All-Wise Meadery.
Freddie Prinze Jr. – Cookbook Writer
If Sarah Michelle Gellar was one of the most iconic female teen stars of the '90s, then husband Freddie Prinze Jr. was certainly one of the most iconic male ones. The She's All That star seemed to be in everything at one point.
Ultimately though, Freddie decided to take a step back from the limelight to focus full-time on his family. Since then, Prinze Jr. has developed a passion for cooking and even released his own popular cookbook in 2016.
Ali MacGraw – Yoga Instructor
Truth be told, Ali MacGraw's acting years are long behind her. Despite being nominated for the Academy Award for Best Actress for her role in 1970's Love Story, MacGraw hasn't had a movie acting credit for over 20 years.
In recent times, the retired actress has used her time to support charitable organizations such as PETA. Also, she opened her own yoga studio and MacGraw is believed to be one of the most influential figures in popularizing yoga in the United States.
Rick Moranis – Stay-at-Home Dad
There is no denying that Rick Moranis's reasons to step back from the world of acting are not without their fair share of tragedy. The star of movies such as Honey I Shrunk the Kids was heartbroken when his wife Ann passed away in 1997 after a long battle with cancer.
Ultimately, he was determined to take care of his kids after this and wasn't interested in compromising that with acting opportunities. However, Moranis has developed a passion for music and even made some albums.
Noah Hathaway – Tattoo Artist
It's impossible to ignore Noah Hathaway's role as Atreyu in the '80s classic The Neverending Story. Since those glory days though, Hathaway has switched his attention to a variety of other fields. The former child actor became a dance instructor but had to give this up after suffering an injury.
Hathaway has also competed in supersport motorcycle racing and even spent some time working as a tattoo artist. According to him, he has given many clients tattoos of the iconic Auryn amulet that Atreyu wore in the movie.
Cameron Diaz – Health and Wellness Writer
While it appears that Cameron Diaz hasn't been working ever since announcing her retirement from acting, she is currently considering her options. In an interview with InStyle, Diaz said that she thinks she has earned the right to take a break while also expressing her passion for writing about health and wellness.
"Right now, I'm looking at the landscape of wellness and all that," she said. "But whatever I do, it has to be something I'm passionate about – something that just feels effortless."
Blake McIver Ewing – Go-Go Dancer
There have been a few stars from Full House who have seemed to find more success outside of acting. Take Blake McIver Ewing, for example, who also made a name for himself as Waldo Aloysius Johnston III in 1994's The Little Rascals.
In 2013, the young man worked as a go-go dancer in L.A. According to him, "The tips were good. In fact, I raised so much money," he said. "I was able to finish my record — mission accomplished."
Dustin Diamond – Musician
There is no denying that Dustin Diamond is best known for his role as Screech in Saved by the Bell. While it's safe to say that no other role he has had has quite eclipsed that one, his personal life has seemed to overshadow his acting credentials in recent times.
Despite his legal issues, Diamond is also a musician and even formed an alternative metal band called Salty the Pocketknife. Diamond is the bassist and also wrote most of the band's music.
Carrie Henn – School Teacher
While she is by no means the most famous child star on this list, Carrie Henn certainly has one of the most iconic child-acting roles of all time. Her role in the hit movie Aliens alongside Sigourney Weaver was simply unforgettable.
Ultimately though, Henn was happy to take a step back from acting in order to pursue a degree in liberal studies. Eventually, she went on to become an elementary school teacher and has been happy not to act ever since.
Zach Galligan – Student
Sadly, Zach Galligan hasn't really lived up to the hype that he made for himself back in the '80s. Most casual fans will recognize him for his role in the hit film Gremlins.
However, the actor, who is now in his mid-50s, decided to take a step back from acting after that role to pursue his studies at Columbia University. Apparently, his parents wanted him to have "a more stable career." Since then, he has worked with British prog-rock band Gandalf's Fist on the album The Clockwork Fable.
Nikki Blonsky – Hairstylist
For sure, Nikki Blonsky's current job isn't without a sharp twist of irony. She is best known for her role as Tracy Turnblad in the movie adaption of the musical Hairspray.
While she has had other roles since then, despite her newfound household name status, Blonsky's fame didn't last too long and she had no choice but to look for work outside of acting. In between auditions, she has been working in her hometown as a hairstylist.
Lauren Bosworth – Businesswoman
Lauren Bosworth, better known in the reality TV scene as "Bo," came to prominence because of her role in the popular series The Hills. She also appeared in Laguna Beach: The Real Orange County.
However, she has since traded in her fame in order to find some success in the world of business. In 2016, Bo became the founder and CEO of Love Wellness – her very own female-first total body care company. Her own health issues inspired her to create the successful company.
Willa Ford – Interior Designer
There was a time when Willa Ford fancied her chances as a successful pop star. In 2001, the singer's single "I Wanna Be Bad" reached No. 22 in the Billboard Hot 100. However, she never managed to push on from that after releasing her second single on September 11 of that year.
Since stepping away from singing, Ford has been working full-time as an interior designer. She even founded her own L.A.-based WFord Interiors company, which she is also the head designer for.
Mackenzie Rosman – Philanthropist
If you ever watched the show 7th Heaven back in the day, you probably remember the sweet child actress Mackenzie Rosman, who played the character, Ruthie Camden. While there were some characters on that show that viewers simply couldn't like, Ruthie certainly wasn't one of them.
Since then, Rosman has taken a step back from the limelight. Instead, she is more interested these days in doing good for the world, having served as the chairman of CureFinders, which raises money for cystic fibrosis research.
Jason Zimbler – Software Designer
There was a time when Jason Zimbler starred alongside the likes of Melissa Joan Hart in the '90s sitcom Clarissa Explains it All. Despite having a mixed career as a child actor as well as in the world of theater, Zimbler has since shifted his passions completely.
After his acting life came to an end, Zimbler ended up studying at the University of Notre Dame. Since 2011, the former actor has been working as a software designer for HBO, staying in the TV family.
Leanna Creel – Businesswoman
To be fair, Leanna Creel never quite made it in the world of TV. With some recurring roles in shows such as Saved by the Bell and Beverly Hills, 90210, that was the height of Creel's acting efforts.
At the end of the day though, Creel was more interested in working behind the scenes and eventually co-founded production company Creel Studio. This company specializes in travel, food, and lifestyle. She also has developed a passion for photography over the years.
Kevin Kennedy – Tour Guide
Many American TV and film fans might not be so familiar with Kevin Kennedy. However, British fans will certainly recognize his face, especially if they ever watched the popular soap opera Coronation Street.
Originally the popular character Curly, Kevin Kennedy has since traded in his acting career for something a bit more lowkey. These days, Kennedy works as a tour guide and has given tours of the actual set of the show he worked on.
Mary-Kate and Ashley Olsen – Fashion Designers
While little sister Elizabeth Olsen is certainly carrying on the acting torch for their family, Mary-Kate and Ashley are perfectly happy to focus their attention elsewhere. Of course, they are best known for having burst onto the scene on shows such as Full House.
Ultimately though, their acting careers dried up over a decade ago and since then, the twins have developed a respectful career in fashion after establishing their own clothing line, The Row.
David Caruso – Businessman
It seems strange to think that David Caruso no longer acts. The man famous for his role as Lieutenant Horatio Caine in CSI: Miami was a key figure in a number of crime dramas for a few decades.
However, after being described as a nightmare to work with and CSI: Miami's cancellation, Caruso decided to retire from the world of acting altogether. Since then, he has founded DavidCarusoTelevision.tv and LexiconDigital.tv. He is even the co-owner of South Miami clothing store Steam on Sunset.
Kevin Jonas – Businessman
Just like his brothers, Kevin Jonas is a talented jack of all trades. And even though he has not completely stepped away from the world of entertainment, it seems like Kevin is the Jonas with the most enthusiasm for business.
After making an appearance on a 2014 episode of The Real Housewives of New Jersey, Kevin enjoyed his role as a contractor and pursued it further afterward. He has also created apps such as food app Yood, as well as partnering with video-sharing app We Heart It.
Portia de Rossi – Philanthropist
While Portia de Rossi has had a fairly successful acting career over the years and she is known for having tied the knot with Ellen DeGeneres, which is only scratching the surface of her work life.
De Rossi has embarked on many charitable endeavors, having supported organizations such as Locks of Love and FXB International. Although she announced her retirement from acting in 2017, De Rossi did claim that she would make an exception if she was asked to reprise her role in future seasons of Arrested Development.
Jonathan Taylor Thomas – Student/Writer
There is no denying that Jonathan Taylor Thomas's acting life saw its best years during the '90s. Having had a key role in the hit show Home Improvement and lending his voice to the role of Simba in The Lion King, the future certainly looked bright for this talented child actor.
However, Thomas ultimately took a step back to enroll at Harvard University, where he studied both philosophy and history. He also studied General Studies at Columbia University.
Jessica Sierra – Barmaid
Oh, how the mighty have fallen. Former American Idol contestant Jessica Sierra has been through hell and back over the last few years. Despite having competed in the popular singing contest, Sierra has realized that singing is not her calling after all.
Since then though, the former singer has descended into a pretty tough chapter of her life, getting into a series of legal entanglements. Along the way, she has been trying to make ends meet by working at a bar.
Daniel Day Lewis – Considered Fashion Designing
Daniel Day-Lewis shocked Hollywood when he announced his retirement from acting in 2017. However, an official statement did hint that the Academy Award winner is happy to work, but no longer in Hollywood. "Daniel Day-Lewis will no longer be working as an actor," a representative wrote on his behalf.
His final role in Paul Thomas Anderson's Phantom Thread saw the method actor immerse himself into a number of costume departments. When asked if he'd consider pursuing a career in fashion designing, he simply answered with the following: "Who knows?"
Andrew Shue
He was the heartthrob on Melrose Place for seven years during the '90s, but following his success on the series, he became one of the world's most famous mommy bloggers.
The former actor exchanged scripts for content, and Shue co-founded CaféMom alongside his childhood best friend, Michael Sanchez. CaféMom is a social networking site that focuses on the interests of women and the site delivers parenting content and is a platform for help, advice, and recommendations.
Jeff Cohen – Lawyer/Writer
Jeff Cohen was one of the child stars in the film The Goonies, but the child actor did not choose to pursue acting in his adult life.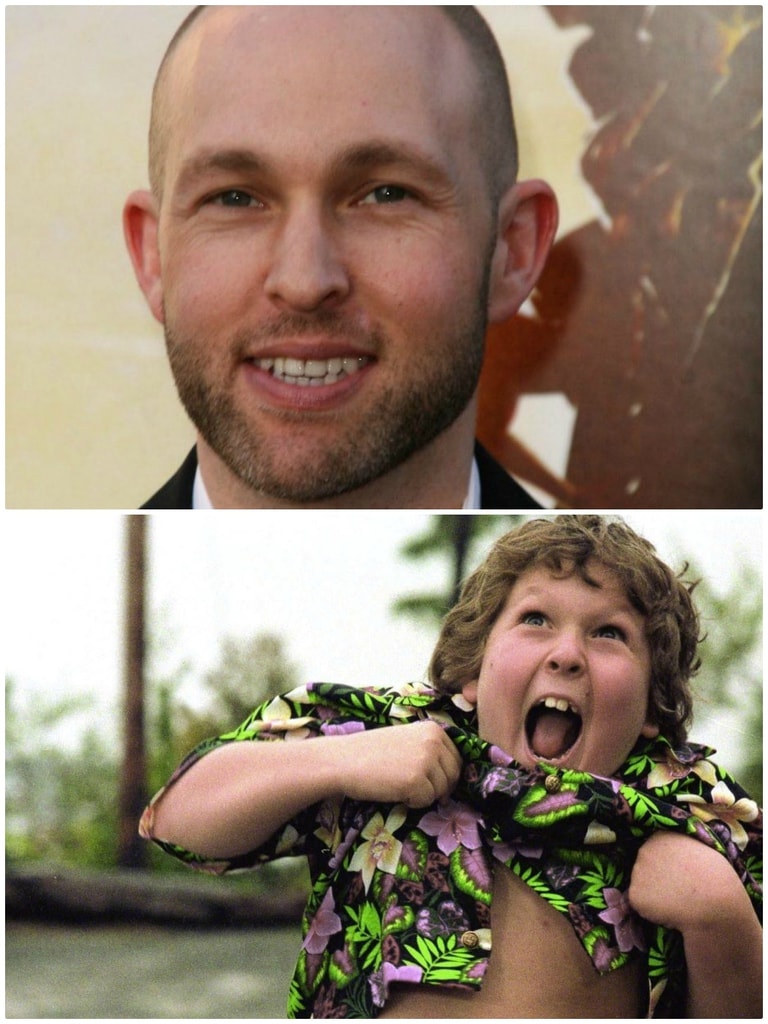 Rather, Cohen moved to pursue a professional career elsewhere and left Hollywood to become a lawyer in his older years. He had attended the University of California, Berkeley, and later went onto becoming an entertainment lawyer in Los Angeles. He also founded his own law firm, Cohen & Gardner, in 2002 and writes for The Huffington Post.
Mara Wilson – Writer
Mara Wilson will be best recognized for her roles in the '90s hits Mrs. Doubtfire and Matilda, but the child star is now all grown up.
Mara found it difficult to win acting roles as she grew out of her "cute" phrase following the box-office hits, and decided to pursue other interests of hers. These days, Mara has been finding sporadic work as an actress, while spending most of her focus on her new profession as a writer.
Hayden Christensen – Farmer
Canadian actor, Hayden Christensen, became a household name after he starred in Life as a House in 2001, and won international fame after appearing as Anakin Skywalker in the Star Wars franchise.
While Star Wars certainly gave Christensen the platform to pave his way in the entertainment world, the actor chose to buy a farm with some of his earnings. He worked on his own farm before starting his own clothing company and launching a production company.
Michael Schoeffling – Carpenter
Probably best known for starring alongside Molly Ringwald in the classic '80s movie Sixteen Candles, Michael Schoeffling was the man who played the hunkish Jake Ryan.
After a few years in the game, he quit acting altogether in 1991 due to the lack of opportunities. Moreover, Schoeffling was growing a family and had many mouths to feed. He needed money quickly, otherwise, things could've proved to have been very difficult. Since then, he has been the owner of a woodworking shop, creating his own furniture.
Meghan Markle
Meghan Markle's acting career really took off when she landing the role of Rachel Zane on Suits. She then met Prince Harry and decided to leave her life in Hollywood behind when they got married in 2018.
A few years after living life as a lavish royal, she and husband Prince Harry recently decided to leave their royal life behind for a more normal one in Canada. Meghan is hoping for a more private life outside of the spotlight with her soon to be one-year-old son.