Leonardo DiCaprio may have achieved heartthrob status when he was barely 20 years old, but more than two decades later, he's still embarking on romances with some of the most beautiful models in the world. So which one of them is truly the love of his life? Let's find out.
Brittany Daniel
When Leo began filming The Basketball Diaries in 1995, he had a new female costar to whom he could be romantically linked. As Leo's profile as an actor continued to rise, it's no surprise that the young heartthrob was all over the news for his romantic ties. Neither Leo nor Brittany ever confirmed their relationship, but considering their on-screen chemistry, there's some possibility that the two had a fling while they were working together on the film.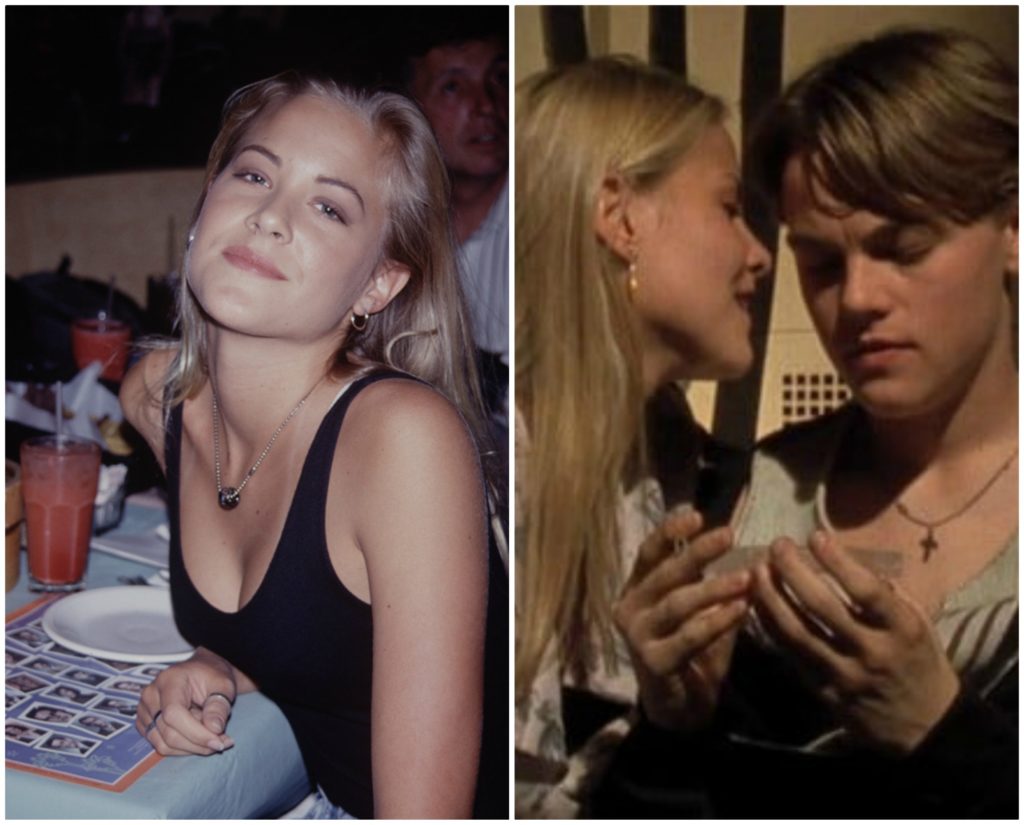 Claire Danes
Claire Danes may have a high-profile husband of her own nowadays, but back when she was a teenager, she was the on-screen love of Leonardo DiCaprio. The rumors about their on-set relationship run the gamut. Some sources claim that though Claire was only 16, she found 22-year-old Leo unprofessional. That's a stark contrast to her recent confession that she had a crush on him while they were filming Romeo + Juliet. Danes implies nothing happened, but it's hard to know for certain.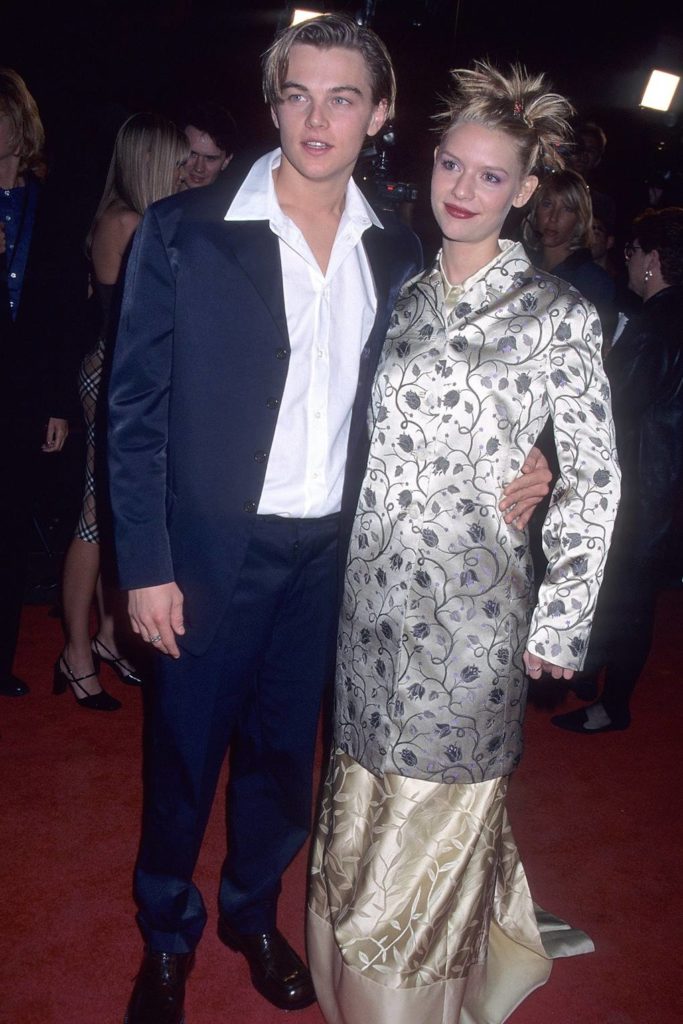 Helena Christiansen
As Leo's career ramped up in the mid-1990s with hits like Romeo+Juliet, it was only natural that he searched for the biggest names at the Victoria's Secret Fashion Show. Helena Christiansen may be one of the best known Angels, even today, but back in 1997, she was possibly even a bigger name than Leonardo DiCaprio himself. He may not have ever made things public, but it was pretty clear something was going on based on the number of parties they attended together.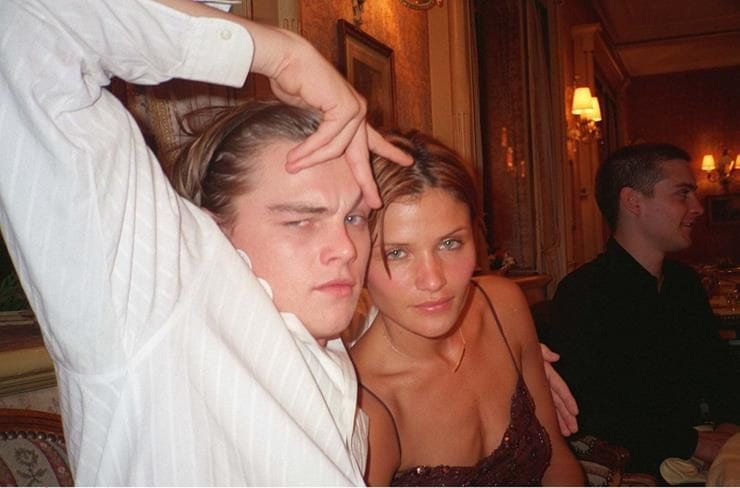 Naomi Campbell
Leo may not have hit peak movie star back in 1995, but he certainly knew how to find the biggest names on the runway, even when he was just hitting adulthood. Though he and Naomi Campbell never seemed to have a serious relationship, the rumor back in the day was that the two enjoyed some sort of fling, at least for a brief period of time. At that age, it's normal to experiment with your love life, though it seems Leo hasn't quite left those days behind.
Kristen Zang
If there is one ex to end all exes when it comes to Leo's love life, it very well may be Kristen Zang. Leo was so enamored of this particular blonde model that he even took her to the premiere of Romeo+Juliet back in 1997. Sadly for the star on the rise, by the time he really topped the charts with Titanic, they'd already broken up. Some say that Zang is "the one that got away," but then again, there may be bigger love in Leo's life.
Demi Moore
When Leonardo DiCaprio chanced an outing or two with Demi Moore, it seems he was exploring what a relationship could be like with an older woman. Far from looking as enthralled as his much younger girlfriends look with him these days, young Leo looks a little bit like he's suffering with the more worldly Demi. Even if she was on the hunt for a younger man following her split from Bruce Willis, it's clear that Leonardo DiCaprio was not that man.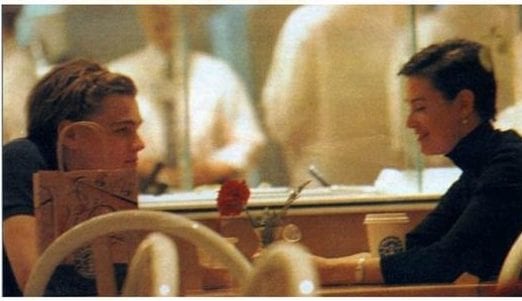 Natasha Henstridge
Natasha Henstridge may not have been the first model Leo was linked to, but given her acting ambitions, it's no wonder the relationship wasn't built to last. Around the time Leo and Natasha were introduced to one another, Leo was on the brink of becoming an A-list star following the release of Titanic, while Natasha had experienced her first taste of success as an actor, rather than a model. The two never quite went public with their romance.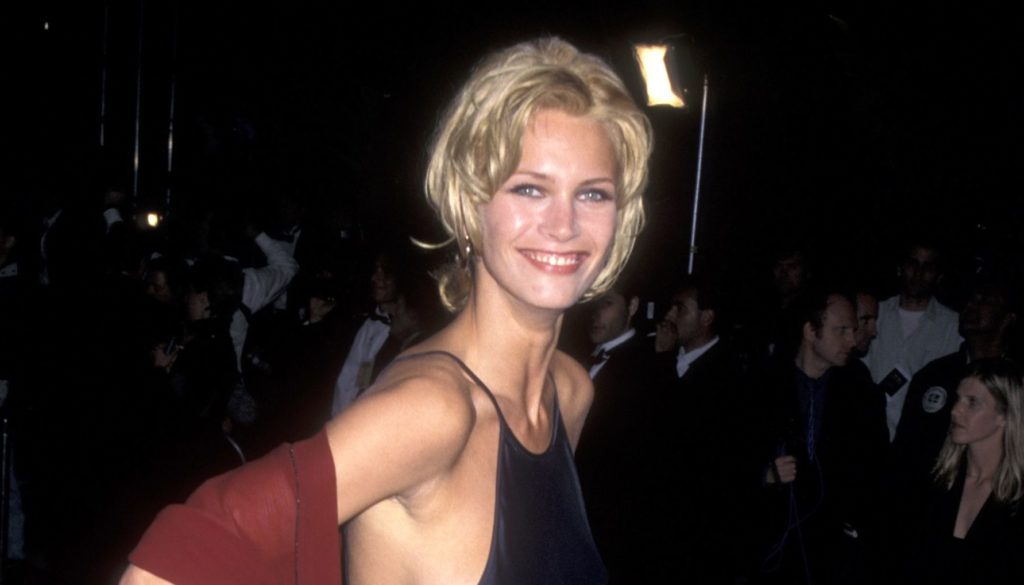 Bijou Phillips
It seems that as a young man, Leo was slightly more experimental when it came to his choice of women. Bijou Phillips in the 1990s wasn't exactly the type of leggy blonde model that Leo would prefer in his later years. However, it seems their relationship, no matter how short it may have been, proved advantageous. Phillips may have come from a showbiz family, but it was Leonardo DiCaprio who connected her to the director that would cast her in her first film, Black and White.
Eva Herzigova
It wouldn't be long before Leo moved on from his last relationship to a new one with yet another model, Eva Herzigova. He was the biggest star in the world, but when he was introduced to the Czech beauty at the film premiere for The Man in the Iron Mask in 1998, he knew he'd have to pursue a romantic relationship with her. Like many of his other flings since his rise to fame, their entanglement would be short-lived.
Kidada Jones
Back in the late 1990s, Leo was captured in several photos with Kidada Jones. If the name sounds a little familiar, it's because her father is Quincy Jones. While the two never confirmed a romance, it's possible that Leo and Kidada enjoyed a brief romance not long before Leo began his relationship with Gisele Bundchen. For Kidada, dating Leo was just a drop in the bucket after having been engaged to the rapper Tupac Shakur.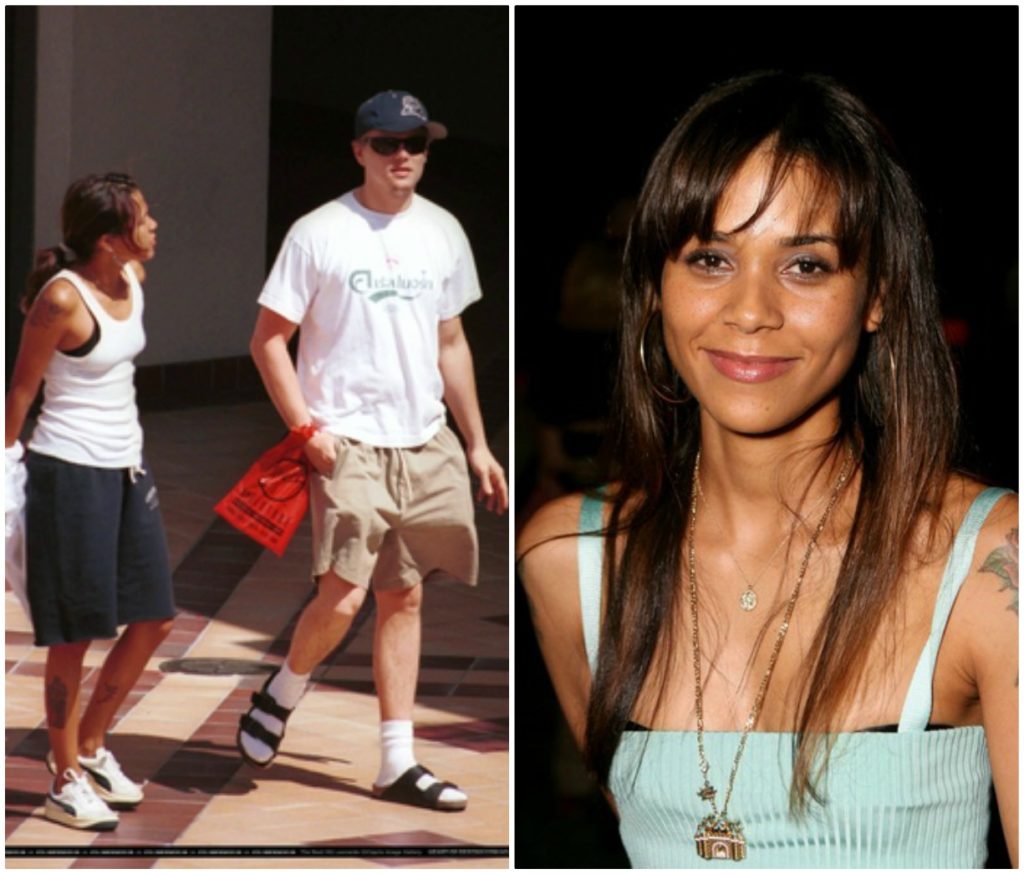 Trishelle Cannatella
Trishelle Cannatella might have faded into obscurity shortly after her time on The Real World came to an end, but if the rumors are true, then at least Leo DiCaprio noticed her. During what must have been an off period with Gisele, Leo was linked with one of the first reality stars to make waves with the public. Of course, given Leo's relationship status at the time, we only have Trishelle's word to go off of.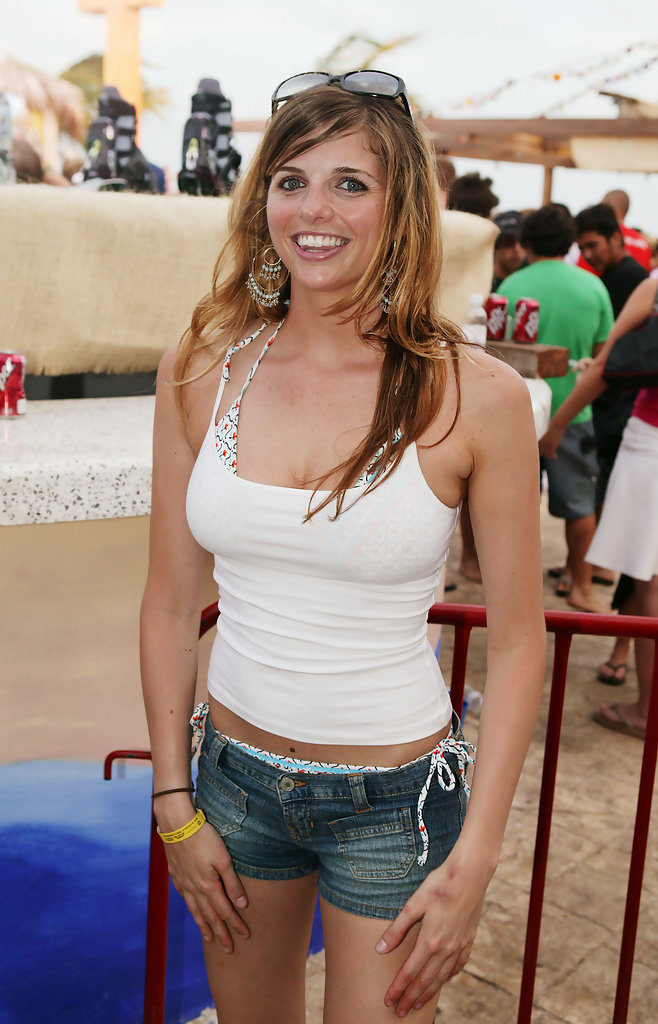 Paris Hilton
Dating a socialite may not be Leo's usual M.O., but back in 2000, Paris Hilton and Leonardo DiCaprio wound up running in the same social circles. While sharing friends is not a prerequisite for a romantic relationship, Paris and Leo began showing up to the same place at the same time frequently enough that whispers began that the two of them were somehow involved with one another. Of course, it wasn't long before Leo had moved on to bigger and better things.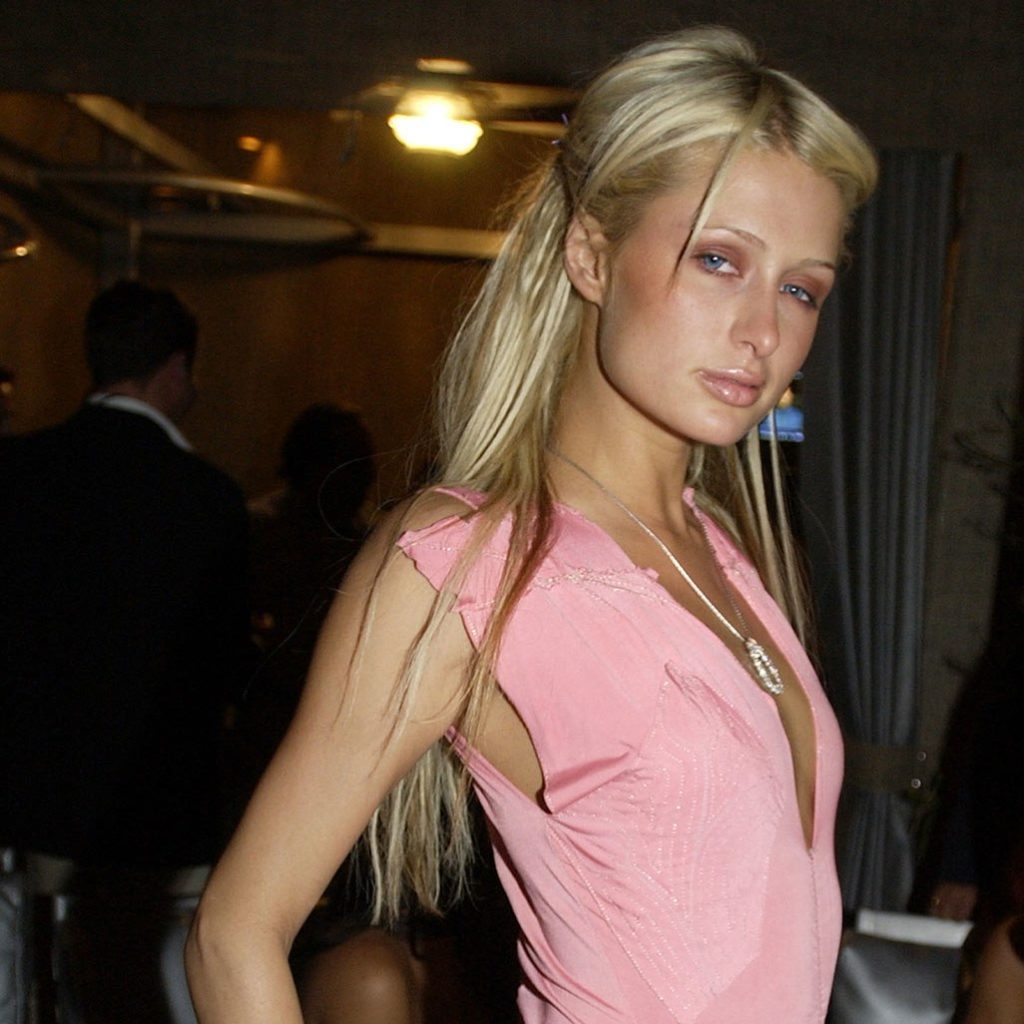 Anne Vyalitsyna
During a rough patch with Bar, Leo found himself single enough to go after a model who had both graced Sports Illustrated and was a Victoria's Secret model, the Russian-born Anne Vyalitsyna. The two shared a brief fling during Leo's six-month break, where they were often spotted traipsing about glamorous locations like Ibiza. Little did Anne realize that another woman still had a hold on Leo's heart, making it impossible for them to get more serious. They'd soon break up.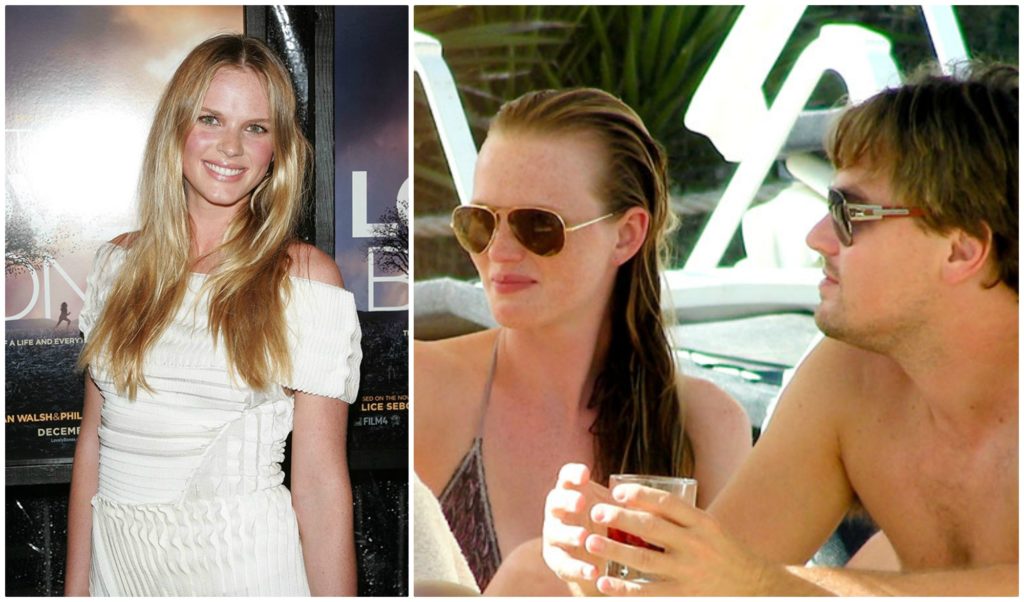 Madalina Ghenea
During Leo's rocky period after splitting with Bar Rafaeli, the brunette Madalina Ghenea made an appearance on Leo's arm for a short period of time. The two were seen canoodling at his temporary home while he was in Sydney filming The Great Gatsby. It wasn't just Americans who were obsessed with the budding romance. Both Romanians and Italians can't get enough of their own star, so seeing her with DiCaprio was a particularly exciting piece of news.
Alyce Crawford
Australian model Alyce Crawford still maintains that she and Leo never really dated, but considering the frequency they saw each other back in 2011 while Leo was working on The Great Gatsby, it's hard to say if something more is just being hidden from the public. Several sources claimed to have seen Crawford going to Leo's hotel, but that they were always cautious about being seen with one another in public. Given that Leo was going through a rocky romantic period, anything is possible.
Erin Heatherton
Following his brief interlude with an actress, Leo was happy to run right back into the arms of models, this time choosing Erin Heatherton. Erin was yet another Victoria's Secret model that Leo enjoyed spending time with, and they managed to make things work for nearly a year between 2011 and 2012. Unfortunately, they claimed that their schedules were too crazy to keep their relationship going, and with that, they ended their partnership, roughly 10 months after they were introduced to one another.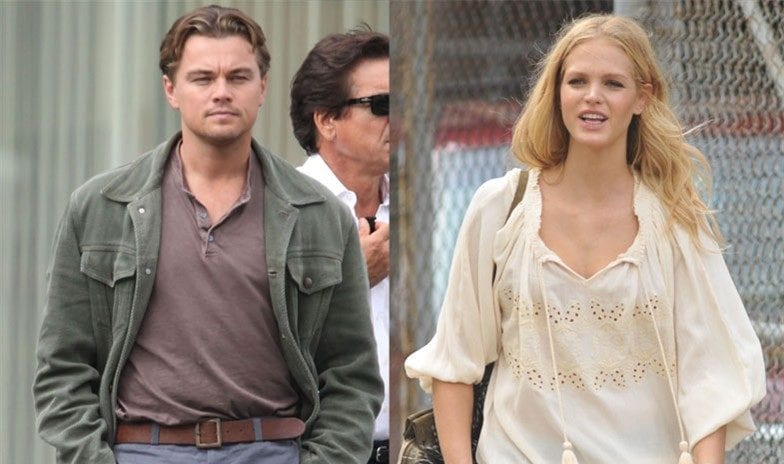 Miranda Kerr
Leo never went public about his fling with Miranda Kerr, which may have been because they were linked together in several publications while Kerr was still married to the actor Orlando Bloom. Though Kerr and Bloom officially announced their breakup in 2013, she was supposedly out and about with Leo in 2012. Whether this contributed to her breakup with Bloom or if Kerr was prone to straying because she knew that a divorce was on the horizon, we may never know.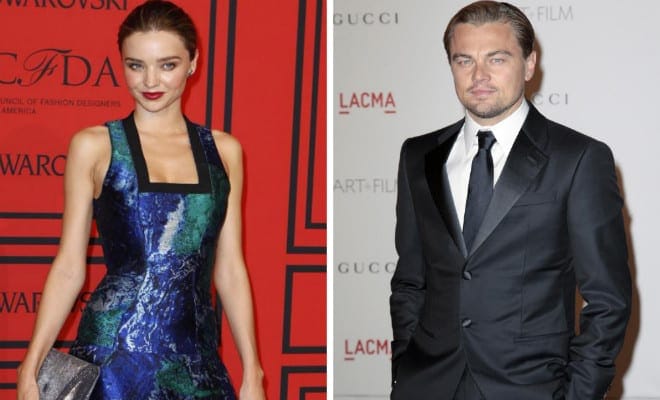 Margarita Gauchet
The French model gave Leo a break from his blondes when they were seen getting cozy on a yacht in 2012. The yacht trip seems to be one of Leo's favorite ways to romance women, however, this relationship appears to have been even more short-lived than usual. Aside from their public kiss, little else has been shared about this romance. That being said, neither has denied that their tryst took place, even though it clearly didn't work out between the two.
Bridget Hall
Leo's passion for models started young, as he was happy to trot out Bridget Hall as his first public girlfriend, all the way back in 1994. Sadly, their puppy love was not to last.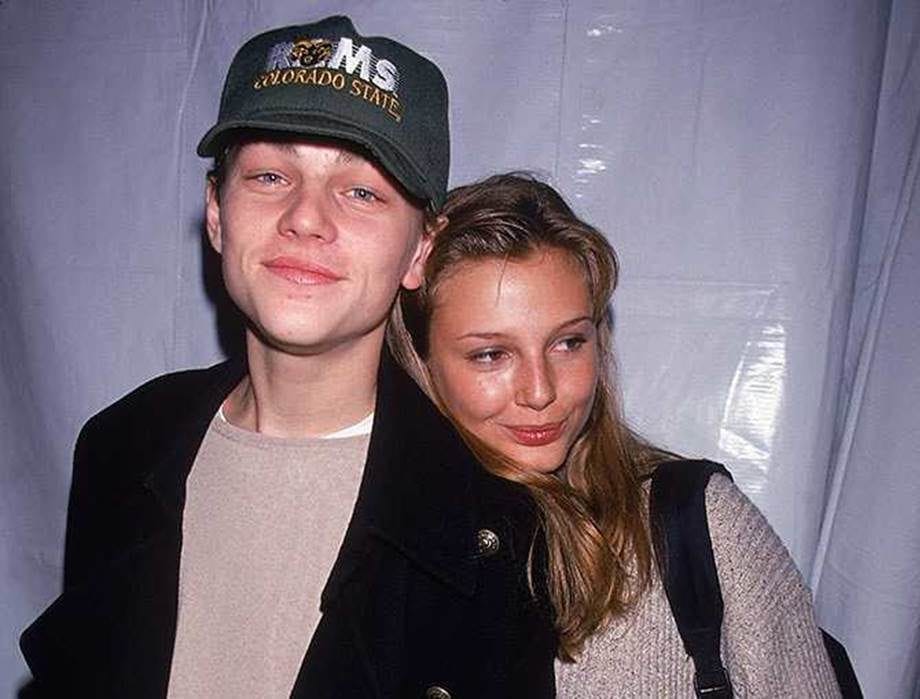 Bar Refaeli
When things fell apart with Gisele, it seemed the only way Leo knew how to lick his wounds was by finding yet another internationally lauded, blonde supermodel. This time, he fell into the arms of Bar Refaeli after they became acquainted at a Sports Illustrated party in Las Vegas. Though they may never have been quite as serious as he and Gisele were, Leo and Bar would pursue each other on and off between 2005 and 2011, when they ultimately broke up for good.
Kate Winslet
While Leonardo DiCaprio and Kate Winslet have continued to maintain that they've never had a romantic relationship, it's clear from their long-lasting friendship that they've been one of the most stable presences in each others' lives for the past two decades. While Leo has been flitting from model to model, Kate has managed three separate marriages, but their commitment to one another has never wavered. Perhaps the reason their love lives have never settled is because they've always just been waiting for each other.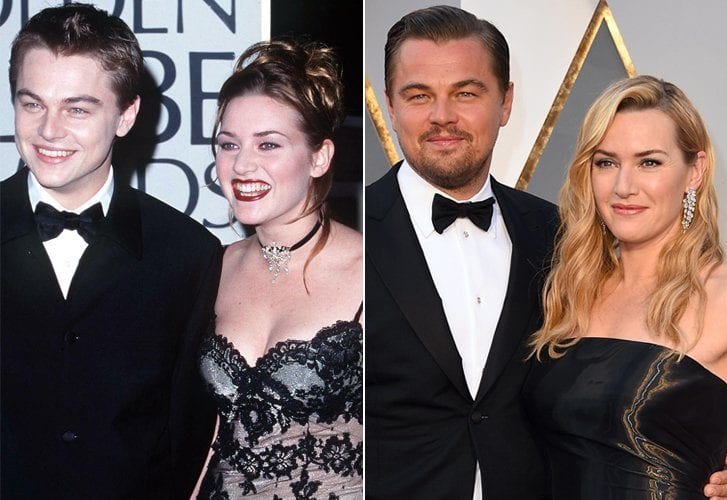 Kelly Rohrbach
When Leonardo DiCaprio and Kelly Rohrbach first began their romance, it seemed like perhaps there was enough fire burning between the two to make this tryst a lasting one. However frequently they were seen laying it on thick throughout New York City, it came as no surprise when they announced their inevitable breakup. With Leo, just because he seemed serious with his latest model, that doesn't mean this one was necessarily any different from any of the others.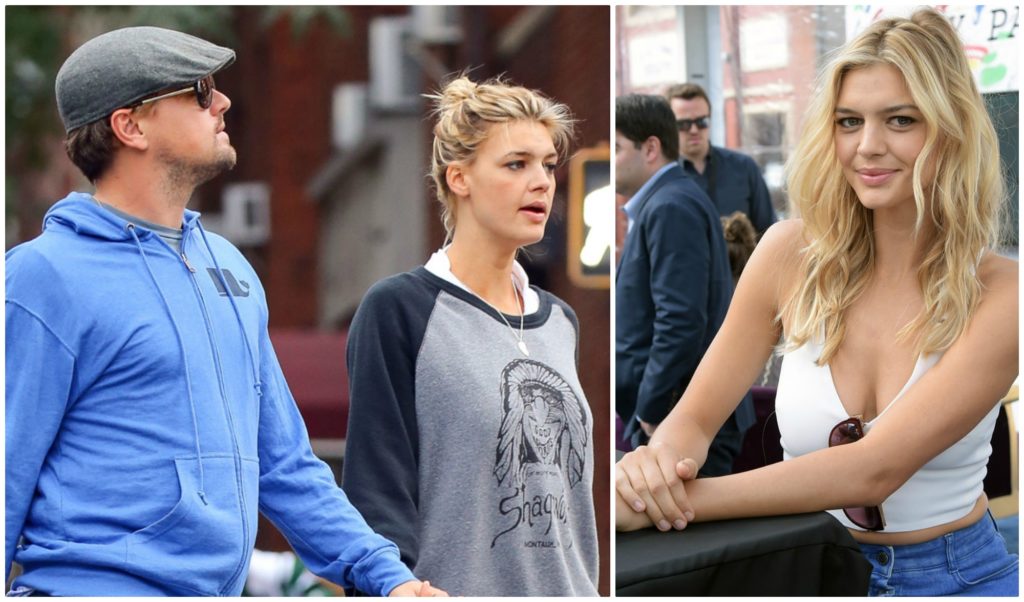 Lorena Rae
When Lorena Rae popped onto the scene, there was something distinctly different about the 23-year-old German than Leo's other ladies. No, she's still a model, which is readily apparent from her small frame, but she's one of the few brunettes he's stepped out with in recent years. Their romance seemed to begin sometime around August 2017, but even while he was trying to woo her, he was also happily hitting the town with his ex, Toni Gurrn. Needless to say, it didn't last.
Kat Torres
By 2013, Leo had set his sights on another Brazilian model after the pair ran into each other at Cannes that year. Though Torres fit perfectly with Leo's favored aesthetic, it seemed that there wasn't that much chemistry between the two of them, as their relationship was exceptionally short-lived. It probably didn't help that at the time, DiCaprio was bouncing between Torres and another woman who had a much stronger hold on his heart. It may be because Torres was so quick to blab about the relationship.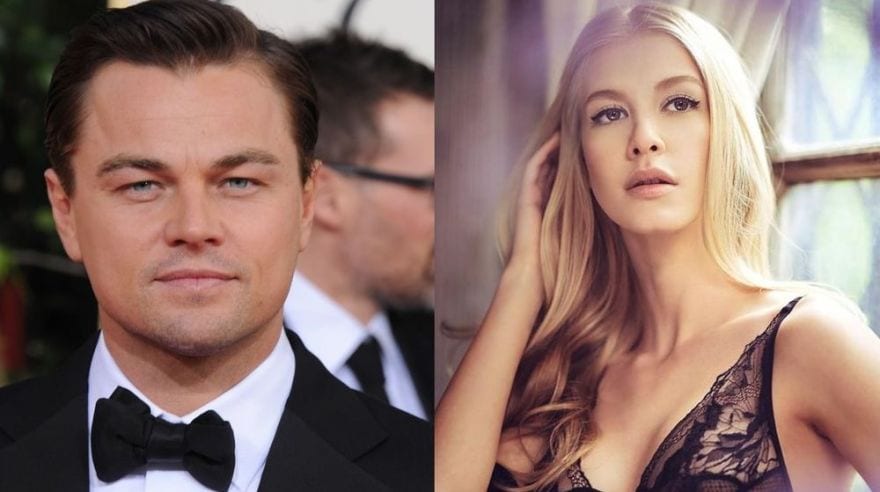 Alesia Riabenkova
Much of Alesia Riabenkova's time spent in the spotlight had nothing to do with Leonardo DiCaprio. She made news after some wild claims about being attacked by a photographer couldn't be proven. At the time, she was experiencing the aftermath of a public breakup with a Scottish actor. Even the most necessary of breakups can still be painful. There were rumors that sprung up after the split that Alesia, a Latvian-born model, was healing her heart with Leonardo DiCaprio.
Toni Garrn
Bookending his relationship with Kat Torres, Leo pursued another blonde model, this time from Germany. Though the pair dated on and off between 2013 and 2014, it seems that Leo wasn't afraid to rekindle their affair when things broke down with his latest flame in 2017. After several years apart the two were seen strolling down the street hand in hand once more, but their bliss would be cut short once again. These days, Leo prefers to avoid running into Garrn if he can.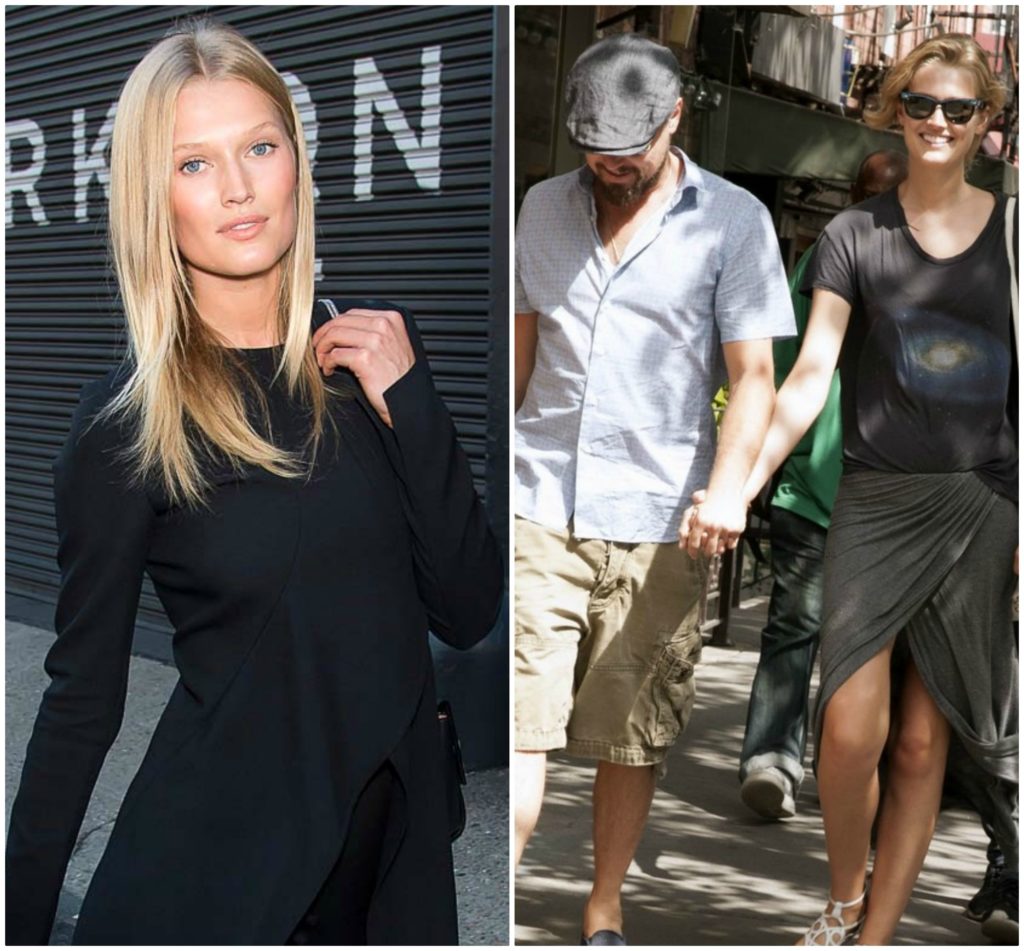 Katie Cleary
As an established actress in franchise films like Iron Man 2, Clearly didn't necessarily need Leo in order to further her career, but he was a good option when it came to blowing up a failing marriage. While it seems that Katie had long been checked out of her marriage, as she had already filed for divorce, many believe being photographed with the star at a party was the nail in the coffin for her husband.
Rihanna
This relationship has stayed in the realm of rumors, but for a stretch of time back in 2015, it seemed like Leo and Rihanna often found themselves at the same party as the other. Though neither ever went public and confirmed that a fling was going on, Leo was often photographed steps behind the pop star with a hat pulled low over his head. As the press would discover after the fact, Rihanna had actually been linked to one of Leo's friends, not Leo.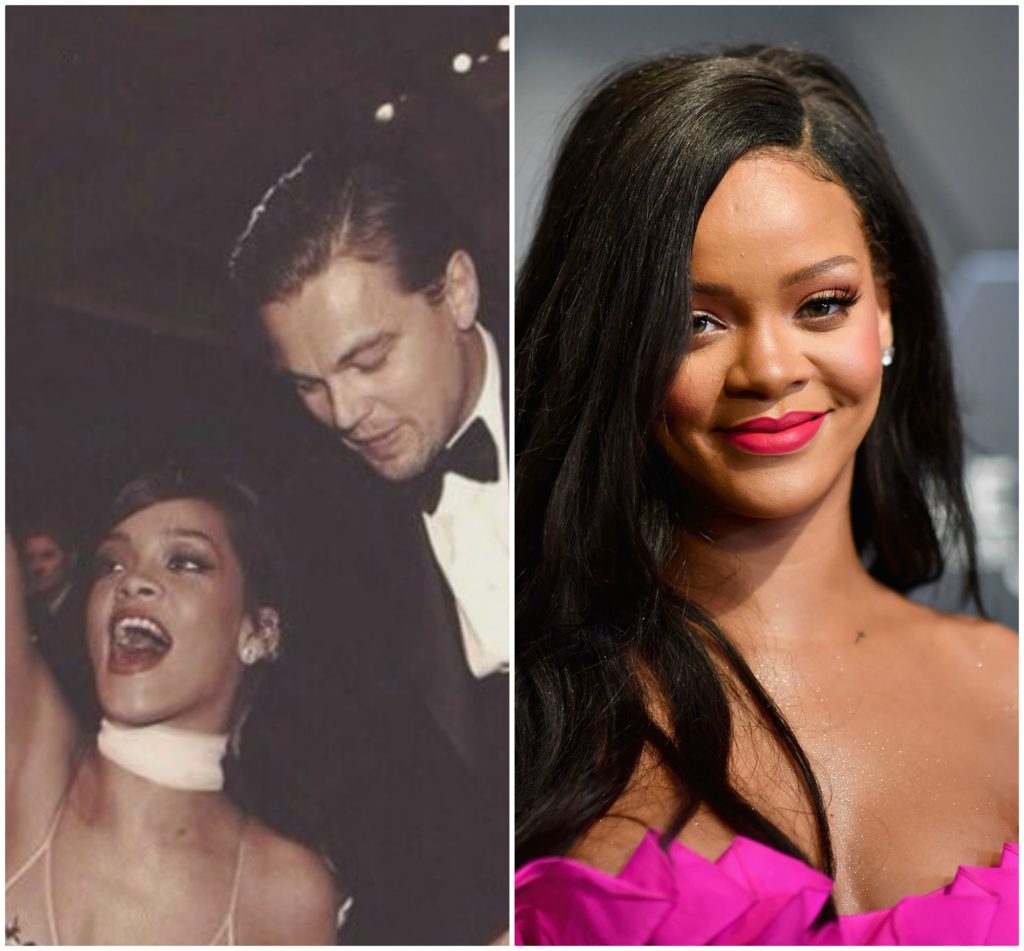 Laura Whitmore
Some may have been minorly surprised when it appeared that Leo was cozying up to Laura Whitmore, an Irish television presenter. Apparently, the two met at an awards show, and Leo was hot on her trail at the after party. Though Whitmore played coy when asked about whether or not she had any sort of relationship with Leo, she only would say to reporters, "Everyone was just having fun—there was a lot of dancing." Either way, it seems to have been short-lived.
Blake Lively
Blake Lively may not be a model per se, but with her long legs and sunny locks, she's a dead ringer for the kind of girl that Leo likes to pursue. From the moment things began to heat up between Leo and Blake, he would discover that she was not very much like the other girls he had been dating. Apparently, Blake was happy to cook and bake for Leo, which was something he'd never experienced in any of his previous relationships.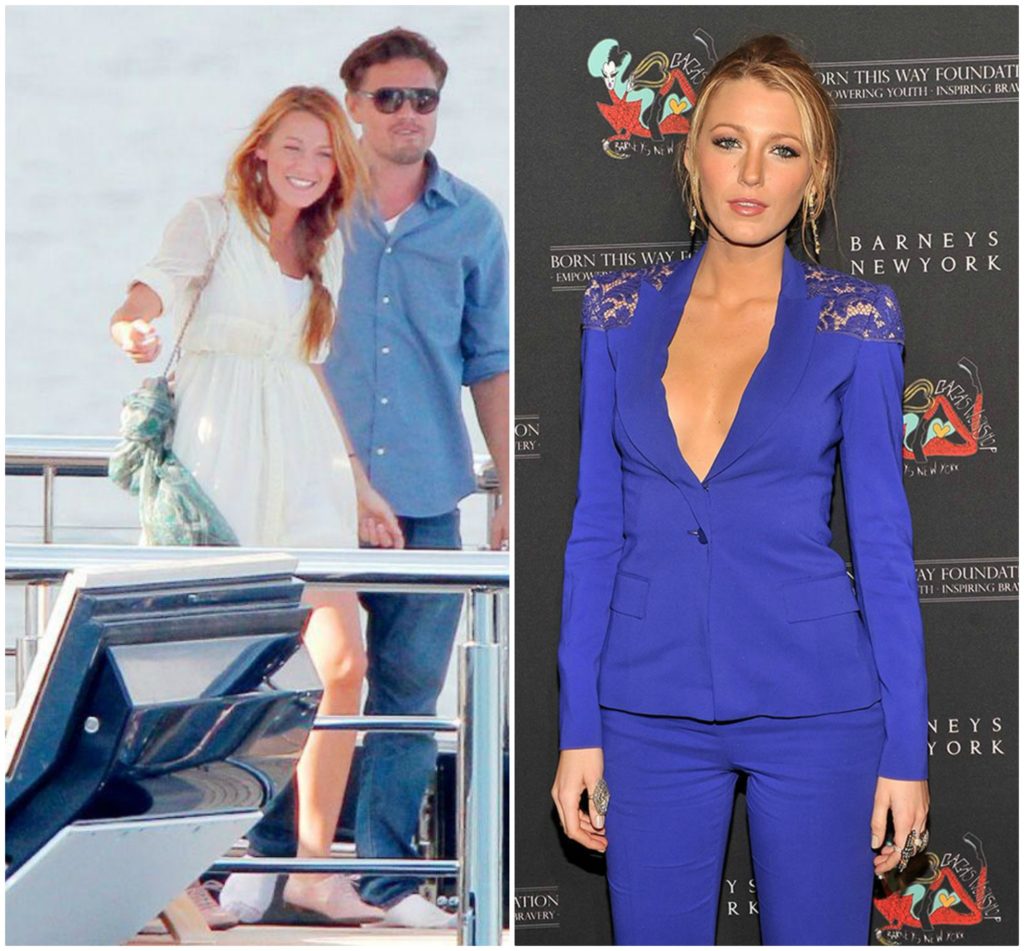 Roxy Horner
Leo met Roxy as his last relationship was falling apart, which is never a good time to begin a new romance. Though she became part of this restless period in his romantic life, Horner denied rumors about their first encounter. However, months after the fact, they were spotted again, looking less like friends and more like love interests. No matter what the rumors said, Horner continued to maintain that they were simply friends, and any reports of more were false.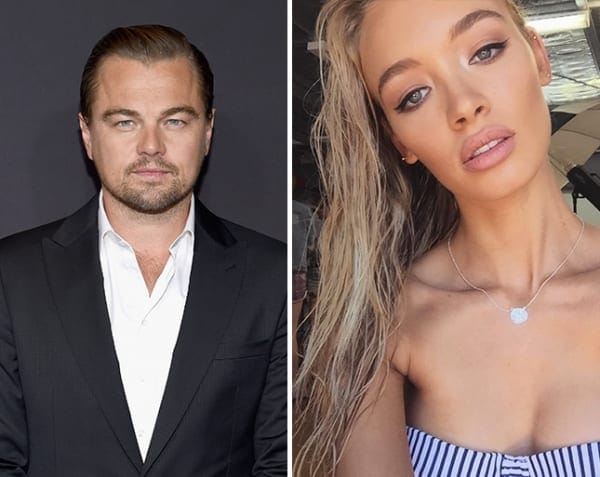 Chelsey Weimar
Back in 2016, Leo seemed to have a rough time finding a partner with whom he could have anything more than a fling. One of his brief romances at the time was Chelsey Weimar, who then was around 19 or 20 years old. Though neither of them went public with the relationship, they were seen having dinner together, while some of Weimar's Instagram posts were definitely taken while at Leo's house in Los Angeles. His Dutch entanglement was going to be short-lived.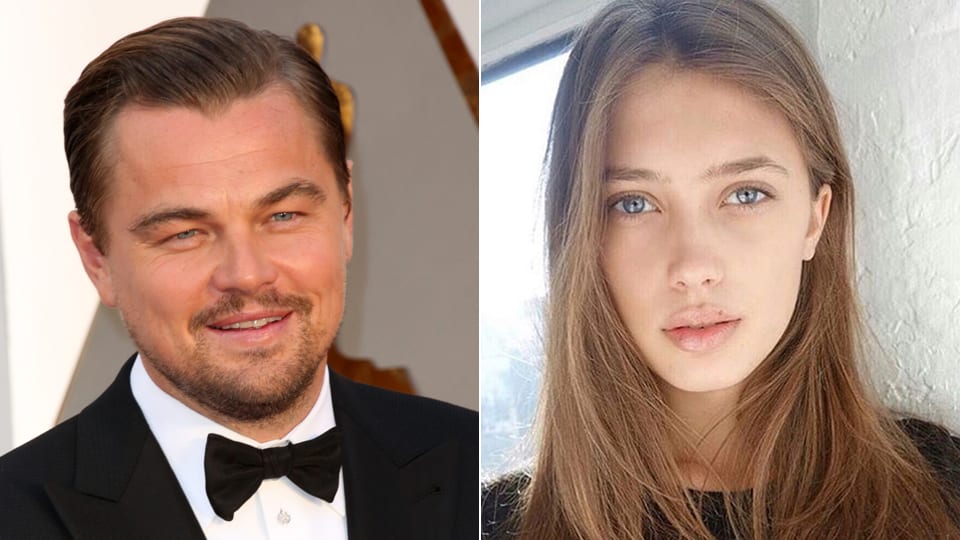 Ella Ross
There's a chance that 2016 was simply the year of the British models for Leo. After she was linked to Scott Disick, Ella Ross seemed to be looking for an upgrade, at least when it came to finding someone who'd earned their celebrity. Neither Leo nor Ella had waited for the dust to settle after their previous relationships had come to an end when they were spotted dancing close to one another at a star-studded party.
Victoria Robinson
The then-23-year-old Victoria Robinson was one of the few other brunettes that Leo has spent time with since his big Hollywood break so many decades ago. Like many of his other relationships around that time, his time with Robinson amounted to nothing more than a fling. The first whispers that they were an item began when Robinson and DiCaprio were seen leaving one of Justin Bieber's parties in spring 2016, though the relationship apparently never made it far off the ground.
Ela Kawalec
When things went south with both of his former ladies, Leo set his sight on the Polish model, Ela Kawalec. In recent years, it seems like Leo's strategy for winning new girlfriends is to take them out for a spin around New York City, often by taking advantage of the city's bike share program, Citi Bike. As far as Leo's girlfriends' careers go, Ela was still an up and coming model, despite the numerous beachside photoshoots she'd managed to land.
Juliette Perkins
It may have become clear to Leo that neither rekindling a fling with an ex nor his tryst with Lorena Rae was the right move for him. As he searched for a woman he could call his one and only, he was introduced to Juliette Perkins, which certainly set plenty of tongues to wagging. At 19 years old, Juliette is one of the youngest girls Leo has dated since his own adolescence, but that age gap didn't stop them from leaving several parties together.
Camila Morrone
In the past couple of weeks, Leo seems like he may have found the romantic bliss he's been looking for, as he publicly announced that he was dating the young model, Camila Morrone. Before meeting the 21-year-old, who was born the year Titanic debuted in theatres, he hadn't had a relationship last longer than six months since he dated Erin Heatherton back in 2012. Could Camila really be the girl meant for Leo? Or is there someone else who has always been waiting in the wings?
Nina Agdal
Leo might like to keep things as private as possible when it comes to his personal life, but he hasn't had much luck hiding his trysts or friendships from the paparazzi. When he was spotted with Nina Agdal, a Sports Illustrated model who was then 21, Nina quickly tried to set the record straight by saying they were just friends. She claimed the much older actor never made a move on her, but considering how he reacts to girls who go public, that might not be the whole truth.
Gisele Bundchen
It may be hard to believe that there was a significant amount of time where we believed that Leo had finally found the one. For five whole years after he had been linked to Paris Hilton, Leo's regular companion was the supermodel Gisele Bundchen. Leo was so serious with Gisele that he even brought her along with him to the Oscars. For whatever reason though, the pair just couldn't manage to take the next step. After they split, Gisele found love with Tom Brady.