See which celebs gave in to alimony and shared their millions, going down in history as the most expensive divorces ever!
Tiger Woods & Elin Nordegren – $750 Million
Tiger Wood's reputation was shattered when his adulterous behavior with dozens of random women was discovered. Woods and his ex-wife Elin Nordegren officially split in 2010 after six years. Tiger was reportedly forced to hand over $750 million in their divorce.
Angelina Jolie & Brad Pitt – $400 Million
Since Jolie filed for divorce from Pitt, the couple has been working with a private judge. She asked for full physical and joint legal custody of their children. It's too soon to tell, but rumor has it that the divorce will end up costing $400 million.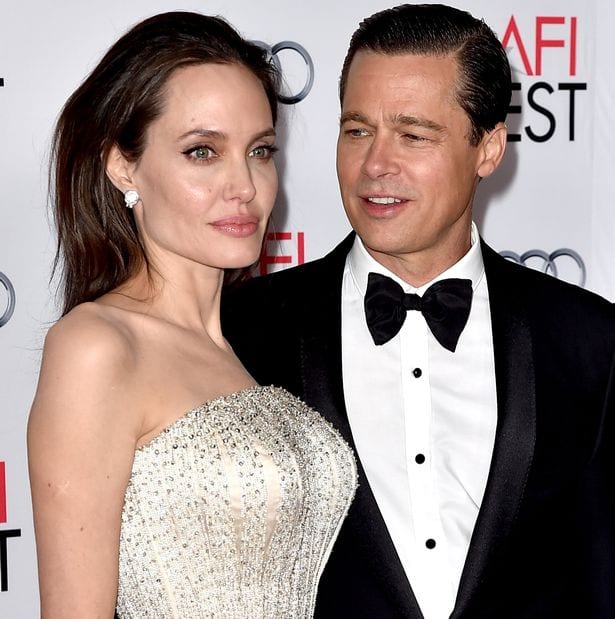 Michael & Juanita Jordan – $168 Million
After years of trying to make the marriage work, Michael and Juanita Jordan mutually agreed on a divorce. As part of the settlement, Juanita received $168 million, on top of the couple's seven acre Chicago mansion and custody of their children Jeffrey, Marcus, and Jasmine.
Kevin Costner & Cindy Silva – $80 Million
16 years of marriage and three children later, the Hollywood couple decided to call it quits as a result of Costner's alleged infidelity. The Hollywood actor ended up having to pay $80 million to Silva in the divorce and later admitted that he had a child on the side with socialite Bridget Rooney.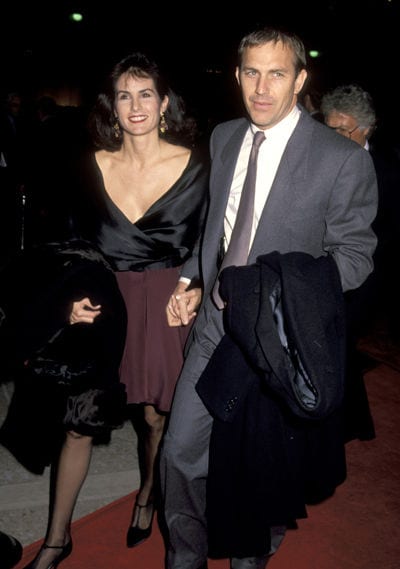 Alec & Jocelyn Wildenstein – $2.5 Billion
Jocelyn managed to get $2.5 billion out of her ex-husband Alec Wildenstein, French businessman and billionaire. Known for her plastic surgery, which cost her a total of $2 million, Jocelyn thought changing her look would keep her husband around.
Michael & Diandra Douglas – $45 Million
Michael Douglas married Diandra in 1977, and had a son with her a year later. In 1995, Diane filed for divorce. By the end of their divorce, Diandra received a $45 million settlement, which was half of the actor's net worth at the time.
Robert & Sheila Johnson – $400 million
After 33 years of marriage to his partner, Sheila Johnson, co-founder of BET Robert Johnson separated in 2002. Two years before their divorce, in 2000, Johnson sold BET to Viacom for $3 billion; of which Sheila ended up getting $400 million.
Bernie & Slavica Ecclestone – $1 Billion
Bernie and Slavica Ecclestone made headlines for all the wrong reasons after having a divorce settlement worth an incredible $1 billion! Not wasting any time, Slavica turned this money into $1.6 billion from investments.
Reba McEntire & Narvel Blackstock – $47.5 Million
Reba McEntire and Narvel Blackstock shocked fans when they announced their split in 2015. Despite this, the two remain friends and support each other. Given that there was no prenuptial agreement was in place, we can assume that the couple divided their assets evenly.
Michael Strahan & Jean Muggli – $15 Million
Michael Strahan met Muggli in 1994 and they married in 1999. Since saying "I do," the two have had quite the tumultuous relationship. After filing for divorce, Muggli was awarded $15 million in a settlement and $18,000 in child support each month.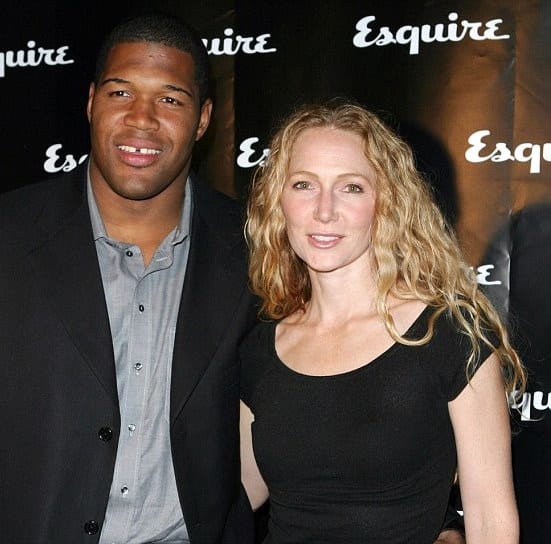 Rupert Murdoch & Anna Maria Torv – $1.2 Billion
This couple who lasted 32 years and have three children together split up in 1999. Murdoch ended up amassing a net worth of $8 billion. Torv received $1.2 billion as part of the couple's divorce settlement.
Heidi Klum & Seal – $70 Million
Heidi claims that Seal's temper got so out of control, it scared their children. Heidi left with a broken heart and bank account. Despite their prenup agreement, Klum ended up settling the divorce for $70 million.
Mel Gibson & Robyn Moore – $425 Million
After 26 years together, Robyn's final decision to file for divorce was brought on by Mel's DUI arrest in 2006. Because the couple didn't sign a prenup, Robyn ended up getting half of Mel's fortune in the divorce, which was about $425 million.
Frank & Jamie McCourt – $130 Million
Frank McCourt, known as the owner of Dodgers Stadium and Fox Entertainment Group, was married to wife Jamie McCourt until their messy divorce in 2011. Since Frank is such a successful entrepreneur, the divorce ended up costing him a substantial $130 million!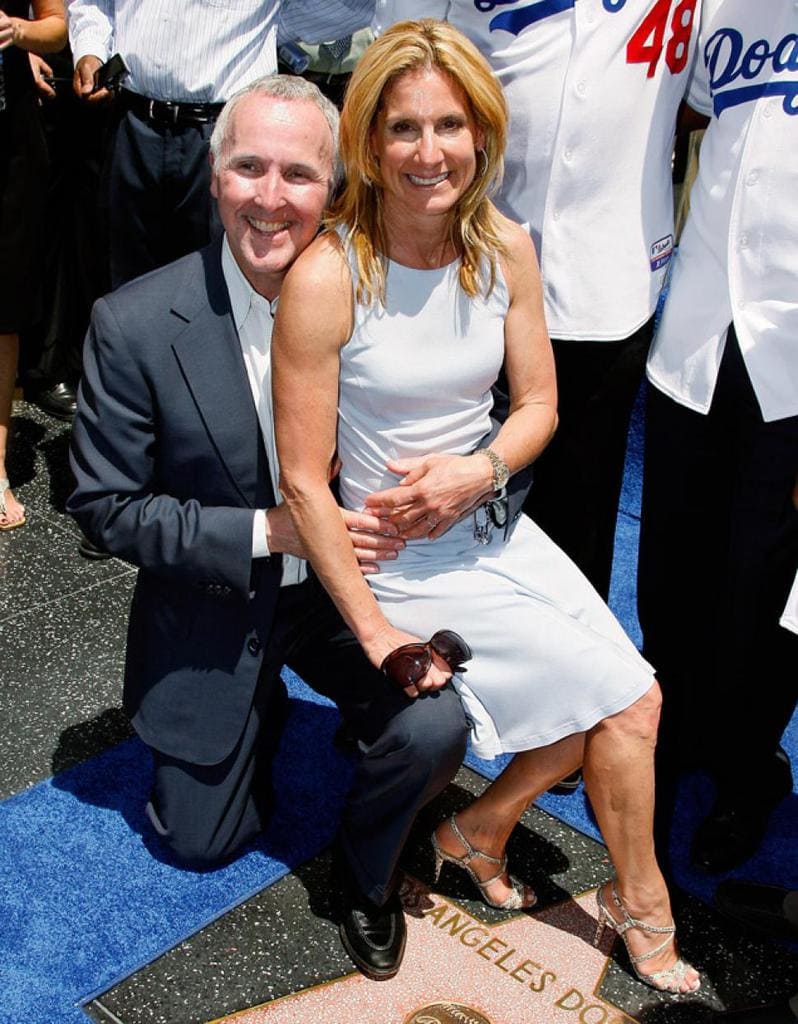 Ron Perelman & Ellen Barkin – $20 Million
The businessman married Barkin, who became his fourth wife, in June of 2000. Their short-lived marriage ended in 2006, and the divorce was expensive. Ellen reportedly received a settlement of more than $20 million after she sold off jewelry Ron had given her.
Greg Norman & Laura Andrassy – $103 Million
When the golf legend left Laura Andrassy in 2008 after 25 years of marriage, for fellow tennis star Chris Evert, he was forced to pay Andrassy an estimated $103 million! You'd think those big payouts would make couples work harder to keep their relationships together.
Johnny Carson & Joanna Holland – $20 Million
Johnny Carson has been married four times, but his most financially successful wife was model/socialite Joanna Holland, who squeezed $20 million out of their long and ugly divorce. When they divorced, Carson was the highest paid TV personality, raking in $15 million a year.
Adnan Khashoggi & Soraya Khashoggi – $874 Million
Saudi Arabian billionaire, Adnan Khashoggi was once thought to be one of the richest men in the world. He married his partner Soraya Khashoggi when she was just 20 years old, but the marriage in an expensive divorce. Soraya was awarded $874 million.
Colin Firth & Livia Giuggioli – Approx. $12.5 Million
After 22 years of marriage, Firth and Giuggioli are in the midst of their divorce. Although we cannot know exactly what settlement they will come to, we are assuming the Italian producer will receive half of the actor's net worth. The duo decided to call it quits two years after Giuggioli admitted to having an affair with an Italian journalist and childhood friend, Marco Brancaccia. Despite their efforts to work through the affair and raise their two sons together, it seems the infidelity got the best of them, and they have called it quits for good.
Kelsey & Camille Grammer – $30 Million
When these two wed in 1997, there was no prenuptial agreement. After 14 years of marriage and two children, the couple split up in February 2011. Camille ended up on the Real Housewives of Beverly Hills and $30 million of Grammer's money.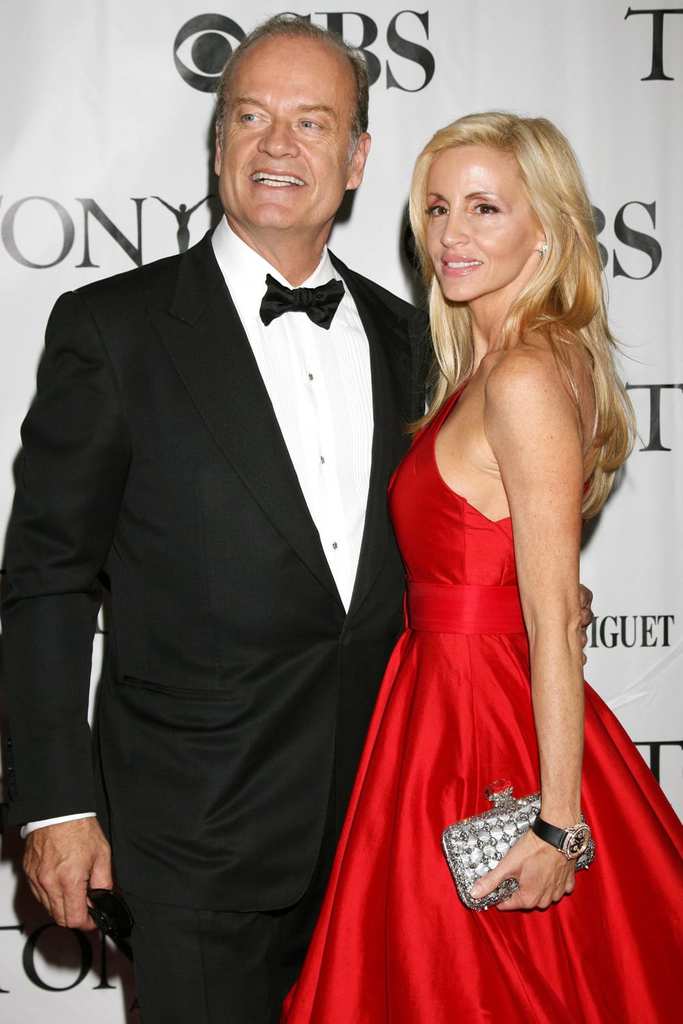 John & Beverly Charman -$95 Million
When Charman married his high school sweetheart Beverley, he had no money, but during their 29 years of marriage, he become the eighth richest businessman in London. Beverly gave up her job to raise their children, so when the couple separated, Beverly received $95 million.
Samathur Li-kan & Florence Tsang-Chiu-wing -$154 Million
One of Hong Kong's most powerful billionaires, Samathur Li-Kan, divorced his wife Florence in 2008 because she wouldn't get an abortion. A Hong Kong judge ordered the wealthy real estate mogul to pay his ex-wife $154 million.
Roman & Irina Malandina – $300 Million
From 1991 to 2007 Irina Malandina was married to Russian billionaire Roman Abramovich, who was valued at 8.5 billion. When the couple divorced, Irina ended up getting $300 million which included cash as well as lavish homes in Moscow and London.
Jesse Williams & Aryn Drake-Lee – Approx. $4 Million
It has been confirmed that Jesse Williams and his wife Aryn Drake-Lee are divorcing amicably. The Grey's Anatomy star filed for divorce from Drake-Lee, a real estate broker. No settlement amount was disclosed, but is estimated that it will cost around $4 million.
Eddie Murphy & Nicole Mitchell Murphy
Although the marriage seemed a happy one, the couple divorced in 2006 after nearly twenty years together. Following their split, Eddie Murphy dated and had a child with former Spice Girl Mel B. Nicole went onto date Michael Strahan. Currently Eddie is dating Paige Butcher and the couple have a child together.
Ted Dansen & Casey Coates – $30 Million
Ted Danson met Casey Coates in 1976 and the pair were inseparable for 15 years. Things went south after Danson and Whoopi Goldberg began having a secret affair. In one of Hollywood's most expensive divorce settlements at the time, Danson paid Coates $30 million.
Harrison Ford & Melissa Mathison – $118 Million
17 years of marriage and having two children couldn't save this doomed Hollywood couple. Ford and Mathison divorced in 2001, and with no prenuptial agreement, she ended up getting away with $118 million of the actor's cash.
Johnny Depp & Amber Heard – $6.8 Million
Amber accused Depp of being abusive, and eventually a settlement of over $6 million was decided on. Amber vowed to donate the money to charities. Although the couple never had children together, Depp has two, including model Lily-Rose Depp.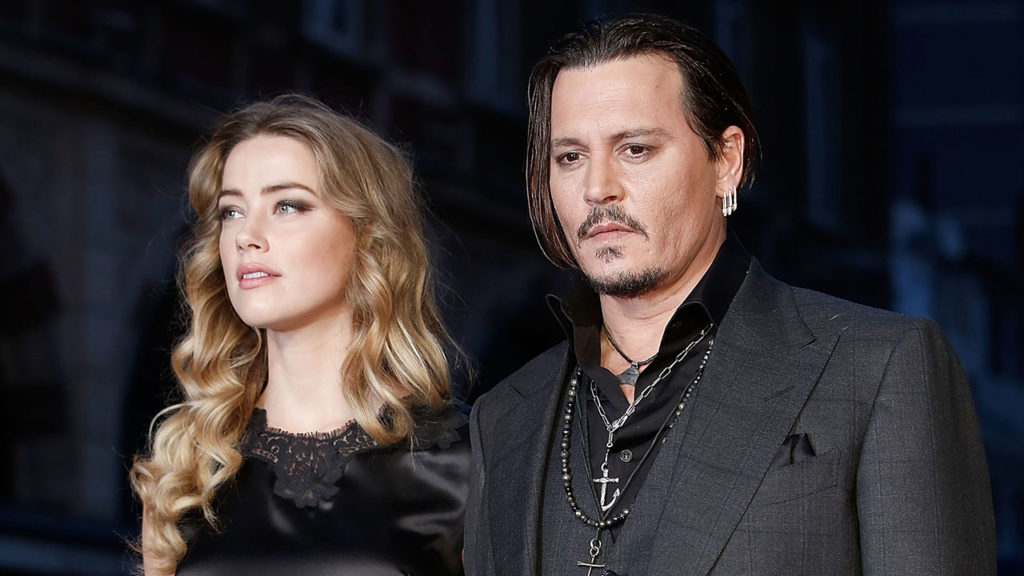 Rupert Murdoch & Wendi Deng – $1.8 Million
The News Corporation CEO didn't waste any time as he married Deng 17 days after his previous divorce was finalized. In June 2013, Murdoch decided Deng wasn't doing it for him anymore and divorced her too, settling for $1.8 million.
James Cameron & Linda Hamilton – $50 Million
This relationship came to an end after Cameron was unfaithful while on the set of Titanic. Within days of Cameron winning an Oscar for the movie, the couple announced their separation and Linda's $50 million settlement.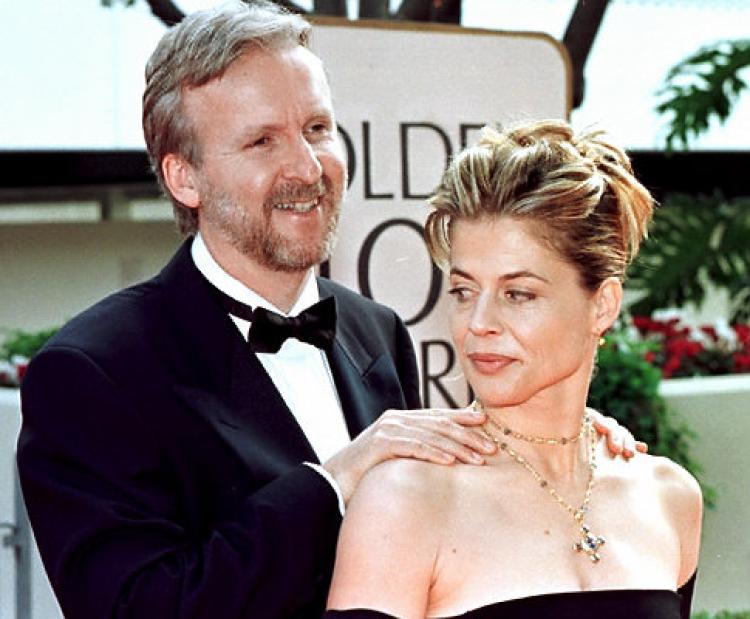 Alex Baldwin & Kim Bassinger – Approx. $3 Million
Kim Bassinger and Alec Baldwin were married for 9 years and had a daughter together before splitting. The divorce was tough, with Kim blocking Alec's visitation rights to their daughter. It is reported that they settled for around $3 million.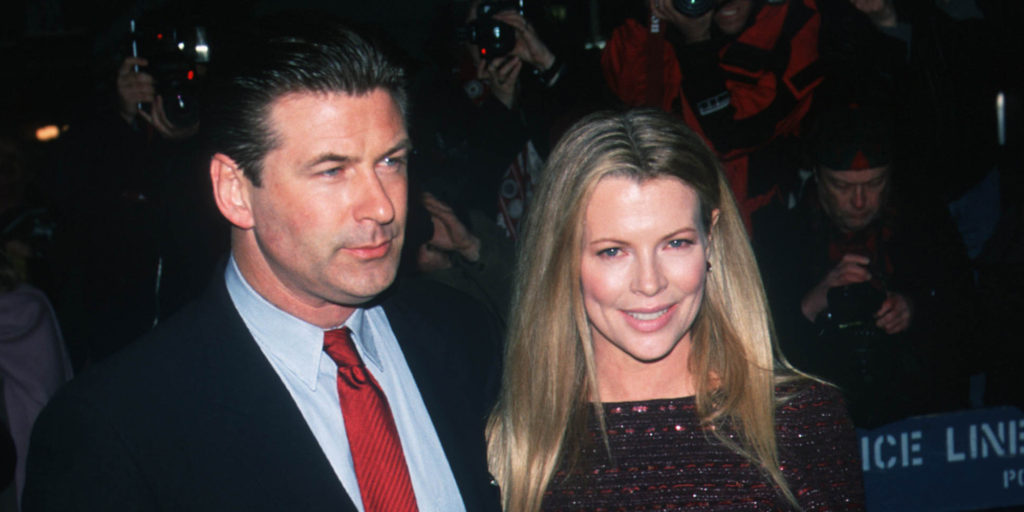 Steve & Elaine Wynn – $741 million
Steve Wynn managed to strike out twice, with the same woman! Wynn divorced Elaine Wynn, for the second time in 2010, costing the billionaire $741 million!
Paul McCartney & Heather Mills – $48.6 Million
Paul McCartney and Heather Mills celebrated their marriage with a $3.2 million wedding in Ireland, he probably wasn't thinking that he'd be spending a whole lot more than that dissolving it. McCartney had to pay her $48.6 million settlement.
Vladimir Potanin & Natalia Potanina – $7 Billion
Vladimir Potanin is reported to be one of the richest men in Russia, worth an estimated $14 billion. He was married to Natalia Potanina for 30 years before calling it quits in 2013. The divorce was extremely complicated, and Natalia received around $7 billion.
Michael Polsky & Maya Polsky – $184 Million
Michael Polsky is one of the most famous businessmen in the world, formerly the owner of SkyGen, it was only natural that his divorce was going to cost him! He split from his wife Maya in 2003 and it cost him an astonishing $184 million.
Charles Fipke & Marlene Fipke – $200 Million
Charles Fipke discovered the first diamonds in Canada's Northwest Territories, which in turn made him a very rich man. Charles divorced Marlene after being married for a number of years, and the divorce cost him close to $200 million, making it one of the biggest divorce settlements in Canada.
Gwen Stefani & Gavin Rossdale – $2.5 Million
Gwen and Gavin were considered a happy successful couple, however like most matches in Hollywood their marriage came to an end after 13 years and a total 20 years together. Their settlement estimated to cost around $25 million. Since the split, Gwen has gone on to date Blake Shelton.
Steven Spielberg & Amy Irving – $100 Million
Three and a half years into their marriage, the couple agreed to divorce. In the end, Amy Irving got $100 million for the divorce which might seem like a lot, but it was just a drop in the bucket for Spielberg, who's worth more than $5 billion.
Hilary Duff & Mike Comrie – $2.5 Million
Hilary Duff was considered one of America's teenage sweethearts throughout the 2000's. The world was thrilled for her when she married Mike Comrie, however, the marriage didn't last. What followed was a messy divorce and a settlement which cost around $2.5 million.
Demi Moore & Bruce Willis – $90 Million
Demi and Bruce were married for 11 years and have three daughters. They divorced in 2000, and Bruce said that he felt like "he had failed as a father and husband." Demi moved on with a younger man, Ashton Kutcher, as well as a $90 million settlement.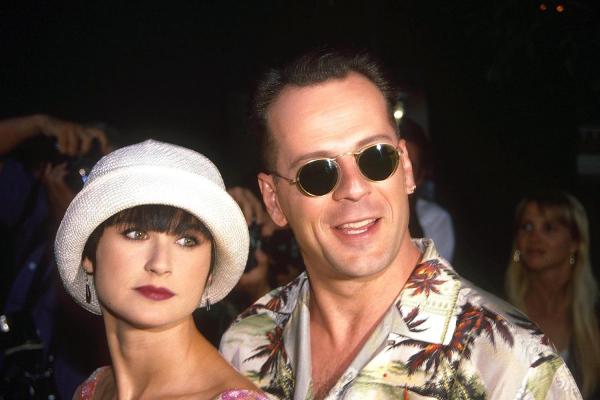 Arnold Schwarzenegger & Maria Shriver – $375 Million
Arnold Schwarzenegger and Maria Shriver had a difficult split after 25 years of marriage. Shriver filed for divorce following the news of his affair with their housekeeper. Since they never had a prenup agreement, Shriver ended up getting $375 million and custody of their children.
Harold Hamm & Sue Ann Arnall – $974.8 Million
Harold Hamm, one of the biggest entrepreneurs in the gas and oil industry, divorced his wife Sue Ann Arnall in 2012 after 24 years of marriage. The legal battle ended when Sue accepted Mann's settlement check of $974.8 million!
Teddy Landau & Michelle Branch – Approx. $300 000
Grammy Award winner Michelle Branch married her bass player Teddy Landau and the marriage lasted nearly 11 years. However, it didn't last and the couple decided to separate, which was then followed by a divorce. The settlement cost close to $300,000.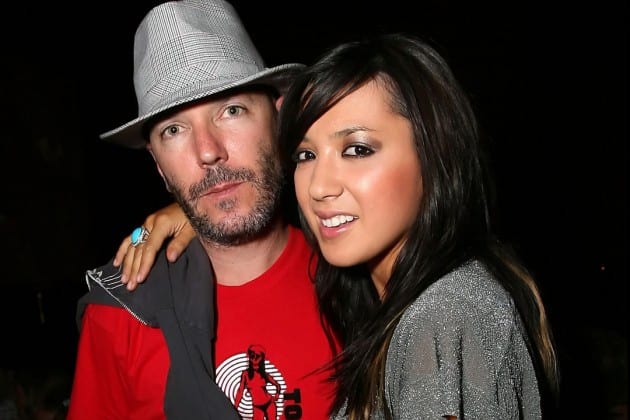 Allen And Tawanna Iverson – $32 Million
After being married for 24 years and having five children with a man who mounted a hefty $150 million debt, Tawanna decided to file for divorce. While in the divorce court, Allen shouted to his wife, "I don't even have money for a cheeseburger!" to which Tawanna responded by handing him $61. After pleading for her back, Tawanna withdrew the papers but it was not long until she backtracked. She re-filed for divorce in 2013 and was awarded everything in the post-nuptial agreement, a staggering $32 million.
Madonna & Guy Ritchie – $92 Million
The marriage between the Madonna and Guy Ritchie lasted only seven years. Luckily for Guy, the couple didn't have a prenuptial agreement, and he made out like a bandit getting somewhere between $76 and $92 million as part of the divorce settlement.
Dmitry & Elena Rybolovlevi – $4.5 Billion
After 26 years of marriage, Dmitry and Elena called it quits. Dmitry ended up coughing up half of his money in a six-year legal battle that saw the Russian billionaire handing over $4.5 billion to Elena.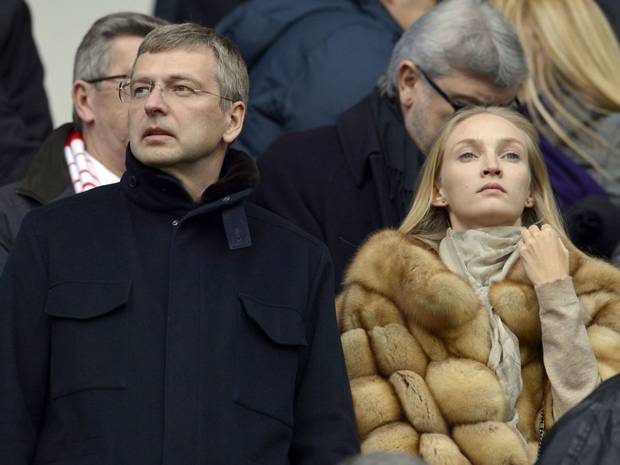 Lionel Richie & Diane Richie – $25 Million
After seven years, the singer and his second wife, Diane Alexander, called it quits. After a dragged out legal dispute, Diana was awarded the couple's $5 million mansion and a lump sum of $20 million, burning a huge hole in the artist's fortune.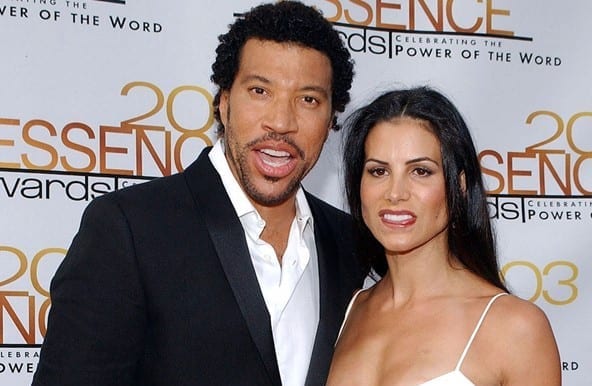 Jeff Bezos And MacKenzie Bezos – $66 Billion
Being married to the world's richest man has its perks, but divorcing them isn't too bad either. Amazon CEO, Jeff Bezos, who is worth an estimated $137 billion, has just announced his divorce to wife, MacKenzie, on Twitter. Since he founded the company after their marriage, MacKenzie could be entitled to half his Amazon-based fortune, a whopping $66 billion! Bad news for Bezos, as he will need to sell or pledge shares to fund a settlement that huge, reducing his control of the company.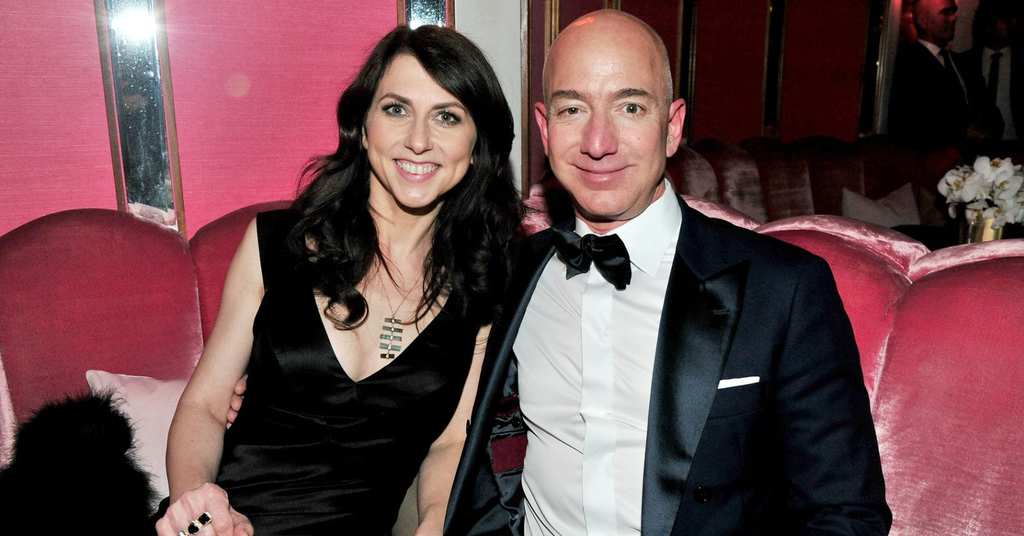 Garth Brooks & Sandy Mahl – $125 Million
The famous country crooner and his college sweetheart Sandy Mahl sadly parted ways due to difficult times in their relationship and divorced in 1999 after 15 years of marriage. Mahl was awarded a whopping $125 million in the divorce settlement.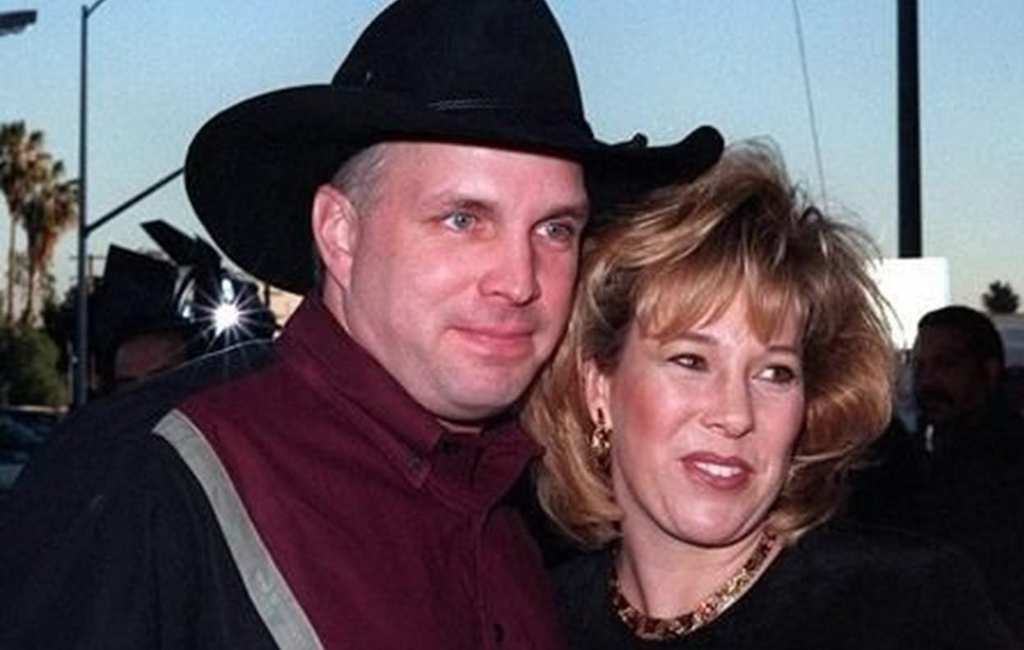 Dr. Phil McGraw & Debbie Higgins – Approx. $1 Million
Dr. Phil had a failed marriage with his high school sweetheart Debbie Higgins, who McGraw divorced after three years. The split cost around $1 million as at that point he didn't have much. Higgins calls herself the "secret first wife of Dr. Phil."
Kenny & Marianne Rogers – $60 Million
Country crooner Kenny Rogers is no stranger to divorce—he's been married five times—but his most expensive split was with his fourth wife, Marianne Gordon. In 1993, the couple divorced, and Rogers shelled out a cool $60 million to Gordon.
Neil Diamond & Marcia Murphey – $150 million
25 years and two children later, Murphey filed for divorce  and walked away with $150 million! Once rumors of Diamond's unfaithfulness spread around Hollywood, the odds were in Marcia's favor. He later said that "she's worth every penny."
Jennifer Lopez & Chris Judd – $14 Million
The Bronx-born singer-actress filed for divorce from Chris Judd less than a year after tying the knot, citing irreconcilable differences as the reason for the split. Although they settled for an undisclosed amount, there are numerous reports that J.Lo shelled out $14 million.
Prince Charles & Princess Diana- $22 Million
Prince Charles and Princess Diana appeared to have a fairytale marriage. Affairs lead to the dissolution of the royal marriage, and Diana was paid a lump sum of around 17.5 million pounds, which at today's exchange rate is about $22 million.
Craig McCaw & Wendy Petrak – $450 Million
Founder of McCaw Cellular, Craig McCaw, sold his company to AT& T for over $12 billion and was married to his wife Wendy Petrak for 21 years. By 1995, the  couple split when McCaw filed for divorce. Petrak received $450 million cash in the couple's divorce settlement.
These Celebrities Have The Most Stunning Houses In The Hamptons
The Hamptons is a favorite summer location for many famous people. Here's a look inside the incredible Hamptons homes of the stars! And let's see who has the most expensive, luxurious house of them all.
Christie Brinkley – $25 million
Though this house has been on the market for a while, it is still owned by Christie. This supermodel turned fashion mogul has spent many a hot summer laid out at her home. This house, originally constructed in the 1800s, has a beachfront as well as a 5500 square foot house. The house and all of its glory sits on 4.5 acres. All of the amenities, including beach access and the pool makes this an ideal home for a fashion icon.
Jennifer Lopez – $10 million
The singer, actress, and fashion icon lives just around the corner from her beautiful Hamptons mansion. Being so close means she can spend a lot of time on those 3 acres of beautifully landscaped property. The home is a large estate that has amenities like a steam room, and a home theater. It is designed with several bedrooms and bathrooms. Plus, it has a pool house. It seems like J-Lo has everything she needs to make her and her family's stay in the Hamptons amazing.
Katie Couric – $6.3 million
Katie Couric has been a staple in television news for decades, and over that time, she has certainly built a pretty hefty bank account. So what better way to spend some of that hard-earned money than purchasing a lovely two-story home in the Hamptons. This home has a beautiful pool, gardens, a tennis court, and a patio area. Crafting a perfect mix of modern and classic styles, this home is a great place for her to unwind from the rigors of the very hectic news world.
Ina Garten – $3.5 million
We are all welcomed into the Barefoot Contessa's Hamptons home every time we watch one of her popular cooking shows. Situated in East Hampton, this compound features the main house, as well as a barn. The main house has a lavish and beautiful garden for farm to table eating, as well as an apple orchard.
Tory Burch – $1 million
Fashion is subjective, but there are some designers that are just classic like Tory Burch. Making her fortune from handbags, she eventually expanded her design empire and now is wealthy enough to afford a million-dollar mansion in the Hamptons. Her home, or should we say estate, situated in Southampton. The home has a floorplan of 15,000 square feet and is architecturally designed in the Georgian style. The backyard has a magnificent garden and an expertly landscaped lawn.
Lorne Michaels – $3 million
Lorne Michaels has gotten a lot right. From the creation and production of Saturday Night Live to buying land in Amagansett, East Hampton, and building his own home. Taking the time to craft a house that would be tailored to his needs makes this home a unique find in the Hamptons nowadays. Lorne is a local and can be found strolling around town quite regularly. He loves to entertain friends at his amazing home.
Robert de Niro – $2.7 million
You looking at me! That's right; even this Oscar-winning tough guy needs a little downtime. The perfect place to do that is in the home his father left him. The home that was left was a beautiful 2000 plus square foot home. But de Niro feeling it is a bit too large just got permission last year to tear it down and rebuild a more modest two-story home.
Paul McCartney – $1 million
This Hampton home doesn't quite seem like a home that a rock and roll legend would invest in, but looks can be deceiving. Over a decade ago, the frontman of the Beatles and the living legend, Paul McCartney, purchased this quaint, unimposing property. It may seem simple on the outside, but the interior is laden with tons of music memorabilia. With its beautiful backyard and pool, it is the perfect way to spend a summer afternoon.
Rachel Ray – $4.5 million
Talk show host and celebrity chef Rachel Ray also owns a home in the Hamptons. Her beautiful home is located in Southampton and sits on 6 acres of land. The entire house is delightfully designed, but the kitchen is the heart of the place. It makes sense since Rachel likes to cook up yummy food for a living and relaxation. The magical property though, has been reported to be up for sale.
Paul Simon – $10.5 million
This iconic music legend has had a house in the Hamptons for a long time. His quaint cottage home is located in Montauk, and it has plenty of the lavish amenities you would expect from any of these celebrities. The outside is traditional and simple, but inside you find a mix of old and new. Playing with the rustic beauty of the home, Simon has carefully designed his home to show his personality.
Calvin Klein – $75 million
Staying true to his trendsetting ways, Calvin Klein spends his summers in his beautiful and modern home in the Hamptons. Unlike many of the other stars on our list, he chose to purchase land and build his dream vacation home. Started in 2008, the construction finally finished last year, and now he can enjoy his Calvins as he roams around his spacious and customized home.
Alec Baldwin – $12.5 million
Alec Baldwin is an actor who has been entertaining us for over three decades, and with that time in the limelight, he has accrued a little pocket change. Having loved the Hamptons since the mid-80s, it wasn't until the mid-90s that Baldwin bit the bullet and purchased a large farmhouse. This farmhouse was first built in the 18th century, and so it needed a little refresh, which he did. Once he moved his family in, they updated it, but the home is still a quintessential Hampton vacation home.
Jemima Kirke – $2.3 million
Though not directly hers, this home does belong to this actresses family, and she spends a great deal of time there when relaxing in between shooting her projects. Situated in East Hampton, the home was originally constructed in 1900. With access to Gardiners Bay, the 2000 square inch home is perfect for just that. The property offers a private beach, a pool, and a spa, which makes it versatile in regards to chilling out.
Gwyneth Paltrow – $5.4 million
This Amagansett mansion was new when Paltrow purchased it in 2006. The property is a magnificent sight with its well-manicured lawns and large pool. The home itself is a 7000 square foot building that comes with a handful of bedrooms and 7.5 bathrooms. The interior is spectacular and has many specialized rooms, including one for the kiddos.
Eli Manning – $8.5 million
This football all-star has plenty of bankroll after his two super bowl wins and his multiple multi-million dollar endorsements. So he chose to spend some of that cash on a beautiful oceanside Hamptons home. The home is located in Quogue. The house is 7000 square feet with five bedrooms. On top of the prime oceanfront access, the home has a large outdoor pool for those that don't want to swim in the ocean. Nice to have choices when you're trying to take a breath.
Anderson Cooper – $3 million
Though it is reported that he has sold the home he still used it for years to get away from it all and have a little me time. The home sits on three acres in Westhampton. The home is a beautiful home with a perfectly designed porch that wraps around the entire main house. This is ideal for long summer days lounging on a chair, reading a good book, and listening to the ocean waves. Sounds tranquil, doesn't it?
Ramona Singer – $3.1 million
The Hamptons are rife with housewives! I mean the Real Housewives. Another star of the New York brand, Ramona Singer, also has a home in this playground of the celebrities. Her home is situated in Southampton. The house has stunning views of the water and a pristine white interior that is perfect for any socialite with style. The house itself has an outdoor pool that is heated, a bocce ball court, and so much more. That sounds like a nice way to spend a few weeks of the summer.
Stella McCartney – $1.5 million
This designing icon shares a love of the Hamptons with her famous rockstar dad. Wanting to spend some quiet time with her dad, the duo purchased this property together. Though not as lavish as some other celebrity homes, it does have that must have quality for good real estate: location, location, location. It is a large home, just a short walk from the beach.
Jerry Seinfeld – $32 million
The comedian purchased this home from Billy Joel. The price tag was definitely worth it when you look at the beautiful architecture. Though the outside is nice to look at, the true beauty happens when you walk inside the home. Featured in InStyle, this home is fitted with lavish furniture, an epic kitchen, and stellar views. No wonder the comedian jumped at the chance to invest in this Hamptons home.
Kourtney Kardashian – $13 million
Reality television stars love the Hamptons, and so it makes perfect sense that one of the Kardashian clan has a home here. Though the house was put up for sale, there will forever be a Kardashian linked to this amazing house. The large house has five rooms and a large kitchen perfect for a growing family. The rest of the house is meticulously designed and has a beautiful open floor plan. Plus, it has a lake in the backyard. What more do you want!?
Matt Lauer – $2.2 million
Purchasing Richard Gere's home, the face of morning television now owns a residence in Sag Harbor. The property, Strongheart Manor, was built in 1902 and sits on a little over six acres of land. The pond, basketball court, and other extra amenities are perfect to lounge the summer months away. The home itself is a 14,000 square foot home with a dozen bedrooms and bathrooms. A porch runs around the home completely. This is a stunning home with beach access and a drydock. Talk about your summer vacation!
Scarlett Johansson – $2.2 million
When ScarJo is not saving the world as Black Widow, she likes to take a little time to herself while relaxing by the beachside in her Hamptons home. The modest home is designed with multiple bedrooms and bathrooms, as well as a pool, a ton of balconies, and more amazing design choices. The interior is decorated to be simple and stylish. Classy might be a word you would use, but then again, we are talking about Scarlett Johansson.
Kelly Ripa – $2.4 million
Kelly Ripa and her husband Mark Consuelos, have carved out amazing careers for themselves. Starting as castmates on All My Children, their romance blossomed, and they eventually married. This couple, with their children, love to spend time at the Hamptons home. Sitting on a small chin of land, their home is a farmhouse-style home that they have carefully renovated to make it perfect for them and their family. This home is also fitted with a pool and an attached hot tub, which is great for relaxing.
Neil Patrick Harris – $5.5 million
This multi-talented childhood actor turned superstar also has chosen to spend some time in the Hamptons. Along with his husband David Burtka, he bought this amazing 13.5-acre property. The house that sits on this property is a 5250 square foot wood-shingled home that screams traditional and classic taste. It is a great place to take the kids to get away from the hustle and bustle of this couples very busy life.
Louis CK – $2.4 million
The comedian has found himself at home in the Hamptons since 2014. That is when he bought a beautiful Tudor style house on Shelter Island. Once he purchased the home, he renovated the interior to make it his own. Now, the primrose style cottage is perfect for entertaining his friends and family.
Brian de Palma – $3 million
The legendary director has been bringing us epic films for a little over half a century, so he deserves a little downtime sometimes. That is what his East Hampton home is for. Sitting directly on the beach, it is a traditional Hampton house with a shingled exterior. The interior is 3500 plus square feet and comes with a heated swimming pool in the back.
Jimmy Buffett – $6.5 million
This is the summer location of Margaritaville for the singer-songwriter Jimmy Buffett. His North Hamptons home, which is just up the road from another celebrity, Richard Gere, is a modest-sized mansion. With 1,400 square feet and multiple bedrooms and baths, it is easy to see why Jimmy leaves Florida every year to enjoy the beauty of the Hamptons. It doesn't seem like he will be wasting away in this Margaritaville.
Richard Gere – $36.5 million
Richard Gere could very well be wasting away in Margaritaville every weekend as his neighbor is the musician Jimmy Buffett. Though it may not feel like he's your neighbor in the 8000 square foot home. The lakeside home is surrounded by beautiful nature and offers awe-inspiring sunsets. This is for sure, a place that screams luxury and relaxation.
Jon Bon Jovi – 7.6 million
In 2004, Bon Jovi purchased this home on Lily Pond Lane, and the rest, as they say, is history. Originally a summer home, the rocker has found himself almost becoming a local. The home is a beautiful home with all the amenities a celebrity would want. In fact, the musician loves it so much that this home inspired him to create a rose wine with his son.
Kelsey Grammer – $10 million
This is another case of the actor already selling the home, but whoever bought it sure was lucky. The home is designed with 7 bedrooms and bathrooms, a pool, tennis court, and a home theater, among other amazing amenities. The classically shingled roof home is located on almost two acres of land. Beautiful views and magnificent architecture, this home will always be remembered as Kelsey's place.
Russell Simmons – $7 million
From Def Jam Records to FUBU, Russell Simmons is an innovator and visionary. Having all these balls in the air can be stressful, and so what a guy needs is a beautiful home in the Hamptons. He owns several homes, but this bungalow is close enough to New York that he can slip away whenever he needs a little R&R. The home has a large backyard swimming pool and plenty of space both inside and out to entertain all his famous friends.
Renee Zellweger – $4.7 million
Though the actress actually no longer owns this home, at one time, this was her favorite place to while away the summers. It is probably one of the most modest homes on this list, but it is still worth taking a look at. It is an early 20th century home that sits on an acre of land. The home is surrounded by tall well-manicured hedges that offered the actress plenty of privacy.
Julianne Moore – $1 million
This Oscar-winning actress has found a quaint home in Montauk, New York. This 1,000-square foot home is a small open cottage with beautiful wooden floors and a screened patio. The vibe of this home is simple and laid back, which is what every celebrity needs after those long hours on set. The home is close to the water so that she and her family can enjoy the time tested Hampton's activities like kayaking and swimming.
Brooke Shields – $4.3 million
Brooke Shields loved the Hamptons and had always dreamed of owning a home there. In 2013 that dream came true when she bought this beautiful farmhouse from retired NFL tight end Vyto Kab. The home was originally constructed in the 1920s, and once Shields purchased it, she made a few changes to make it her own. The land attached to this property has beautiful gardens and grounds, as well as a pool and a pool house.
Jay-Z & Beyonce – $26 million
One of the biggest and most influential couples in the world also needs a little downtime. Downtime means relaxing in their large home in the Hamptons. The house contains seven bathrooms and sits on 17 acres. Sitting lakeside, this home offers plenty of things for them and their little ones to do and has a stunning lakefront view.
Sarah Jessica Parker – $4.6 million
Both Sarah and her husband, Matthew Broderick, have a pretty jam-packed schedule, so having a quaint little cottage to escape to is a good investment. Their Hamptons home is beautiful and classic on the outside with a modern interior. This is a perfect combination and one that fits the Parker-Broderick family. With a beautiful patio, it is very easy to see why this power couple like to while away their summers (when they can) at this beautiful home.
Paris Hilton – $175 million
It should be no surprise that this young entrepreneur doesn't have to worry about money. So it is also no surprise that she loves to spend time in her family's mansion in the Hamptons. This home was once part of the Ford estate but found its way into the Hilton family in the 90s. The home sits on three acres and gives its owner fantastic ocean views. You can even rent it out if Paris isn't staying in it all you have to do is drop a cool $450,000 for the summer.
Ellen Pompeo – $1 million
Located in the beautiful Sag Harbor area of the Hamptons, the Grey's Anatomy star fell in love with this beautiful farmhouse style home. The home sits on 8+ acres and has been renovated to make it a perfect combination of quaint and contemporary. The home itself is 2,400 square feet and features an open floor plan.
Robert Downey Jr. – $12 million
Robert Downey Jr. has been acting for decades and is probably most familiar to many as the dashing, billionaire superhero Tony Stark, a.k.a. Iron Man. Though he has spent the last few years surrounded by high tech gadgetry, his taste in real life is a little more rustic. His home in the Hamptons is a traditional, and classic style windmill cottage. Where it becomes more modern is when you enter the home. The walls and rooms are fitted with modern art that reflects this quirky actor's inner soul.
Steven Spielberg – $25 million
For decades, Steven Spielberg has been bringing us epic movies. It should be no surprise that his home in the Hamptons is just as epic. The home, though smaller than some, is a beautifully designed home that mixes contemporary with traditional seamlessly. Situated in the Georgica Pond area of the Hamptons, this home includes not only the house itself but a pool house and an outhouse, as well.
Sean Combs – $2.5 million
This amazing modern home located in East Hampton has a beautiful seafront view. These views can be taken in from anywhere in the home, thanks to the open floor plan and giant windows. Diddy loves to throw parties, and one of his most famous is the White Parties. These parties are legendary and have helped contribute to the popularity of this part of the Hamptons.
Dick Cavett – $48.5 million
This celebrity may be known for his legendary talk show, but what he likes to do now is relax in his 7000 square foot home in Montauk. He and his wife have owned the home since the 1960s but put the property up for sale just last year. The home sits on 20 acres and has a spectacular garden, a beautiful pool, and sits on the beach. In fact, that section of the beach has come to be known as Cavett's Cove.
Bethenny Frankel – $3.2 million
The Real Housewives is a massive hit, and one of its biggest stars is Bethenny Frankel. This entrepreneur and reality television star lives in New York, which is a hop, skip, and a jump to her Hampton home. Her home in the Hamptons is called Morning Glory House and is in Bridgehampton. This beautiful home sits on half an acre of land and once was a bed and breakfast. Renovated and designed to Bethenny's taste, it is now a great place for her to entertain friends and family.
Betsey Johnson – $1.5 million
Quirky and unique are words associated with the fashion giant Betsey Johnson, and when it comes to her East Hampton Village home, they are also accurate. The interior of this home is designed with care and attention to Betsey's creative flair. The outside portrays the classic Hampton cottage vibe, and the land the home sits on is beautiful as well.
Reed Krakoff – $24 million
The once head honcho at Coach, Inc has stepped down, but after years of working for the company, he still needs a good place to unwind. He certainly knows how to pick the spot too! Opting to purchase a house formerly owned by the Bouvier family (that's right; this home was once a place where Jackie Kennedy lounged). The home itself is a classic style Hampton home and sits on 6.4 acres of land. There are carefully crafted gardens, a stone pool and a main house to die for.
Ralph Lauren – $16 million
The fashion icon has been dressing us for over half a century and has accumulated several homes. One of his favorites is the Hamptons home he owns in Montauk. Just down the street from one of our other celebrities, Robert de Niro, this home has an atmosphere and some pretty cool neighbors. Sitting on a good size piece of land, the mansion is surrounded by lush foliage and well-kept lawns perfect for a summer getaway.
Billy Joel – $19 million
Billy has moved on from this home, but his spirit still lingers. This amazing home was sold in 2014, and whoever bought got a good deal. For just 19 million, they got a seaside home in Sagaponack that is designed for relaxation and luxury. With wooden floors and a decked out kitchen surely, the new owners will have a ball preparing food listening to the home's previous owners' greatest hits.
Howard Stern – $15.1 million
The Hamptons are typically a summer getaway, but nothing Howard Stern ever does is normal. So he and his wife Beth actually make this 3 acre home their permanent residence. The house is 16,000 square feet and has a bowling alley, a wine tasting room, and a heap of bedrooms and bathrooms. Not to mention you can literally stroll to the ocean anytime you want!
Anthony Scaramucci – $9 million
This entrepreneur and political consultant has had quite the couple of years. It is no wonder that he feels he needs a place he can decompress. His Water Mill home is absolutely perfect for this. It is a modern home with a stylish exterior and all the amenities you would want. Inside you will find 8 bedrooms, a theater room, and even an office used as staff quarters. When Anthony wants to step away for a bit, he has a chunk of land to roam, a pool, and a great backyard to unwind in.
Martha Stewart – $1.7 million
The guru of home living and cooking definitely needs a home in the Hamptons. Martha's home in the Hamptons is located on Lily Pond Lane and is a classic cottage style home. The home itself was built in the late 19th century. Ms. Stewart, of course, took the time to renovate and get everything back to the home's original beauty. It is surrounded by beautiful flowers, and it has a stunning and traditional wood cladding.